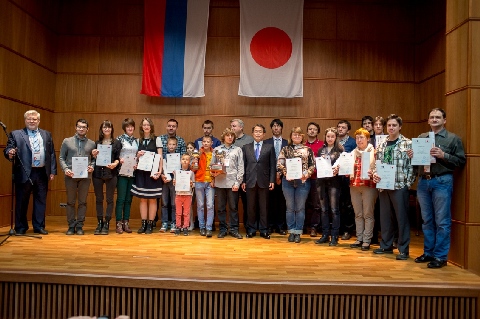 XXI Japanese Ambassador Cup in Russia, the biggest and the oldest Russian tournament, was held this weekend (from 24th to 25th October) in Moscow.
It is obvious that the popularity of go increases very quickly in Russia. The playing hall with a capacity of 160 players seemed to be too small for such a big number of interested players. Therefore, the registration must have been closed 3 weeks before the tournament started. Finally, 163 players could participate, but there were more than 100 guests.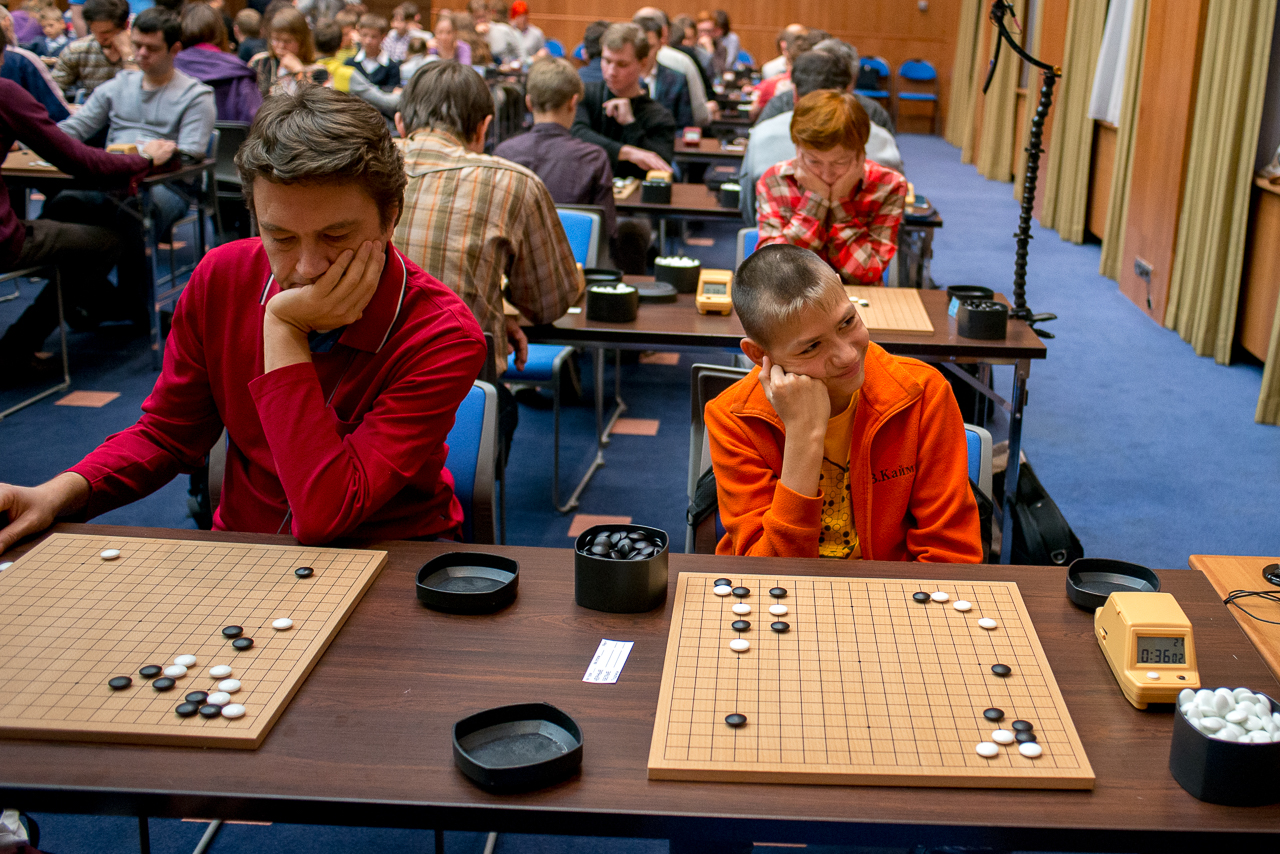 The tournament was sponsored by The Japanese Embassy, and according to Japanese traditions of amateur tournaments, there was no entry fee and no prize money either. However, all participants received souvenirs and the winners got material prizes.

The winner, Nemlij Igor from Kazan, got a cup and a diploma.

The 2nd and 3th place was occupied by Kajmin Vjacheslav and Dmitriev Ruslan.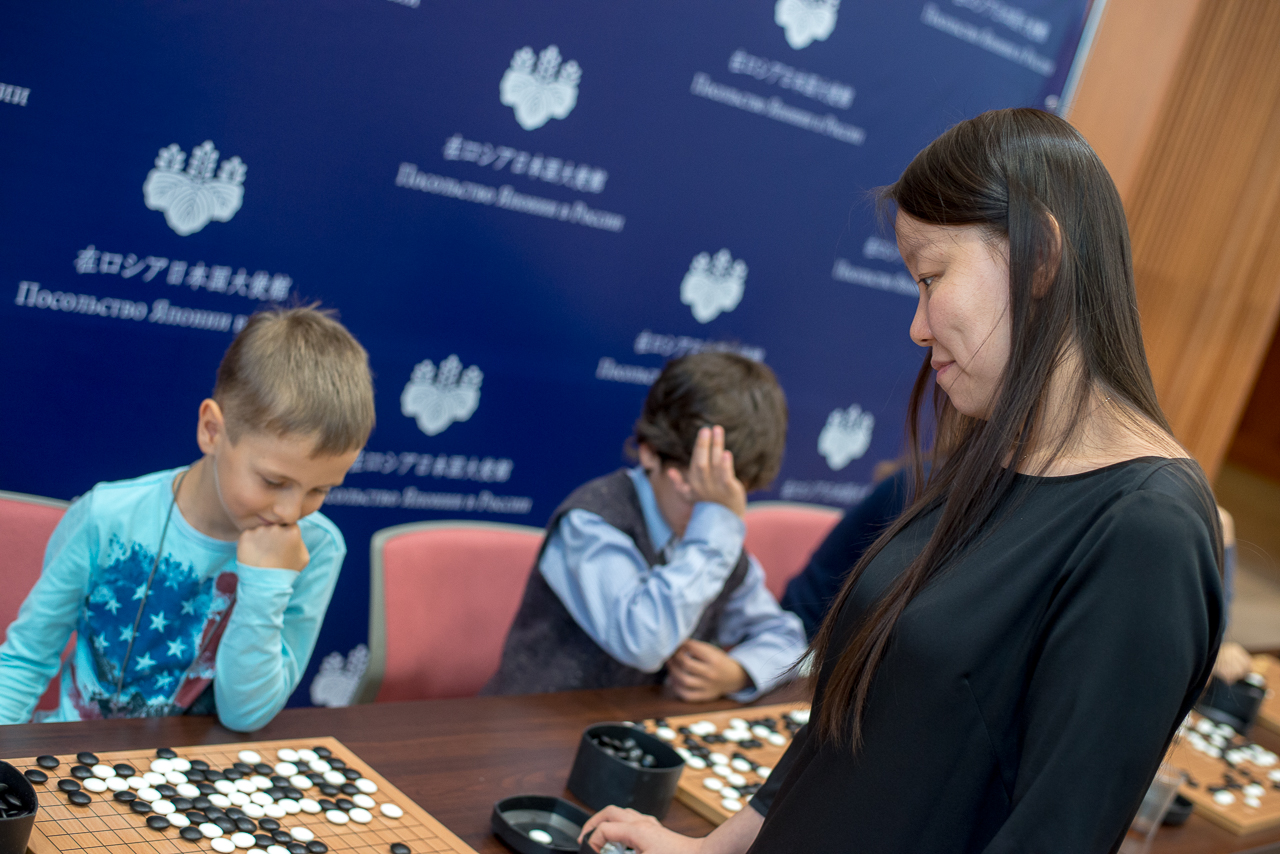 Between the rounds, participants had a possibility to play simultaneous games or take part in lectures with professional players Mitani Tetsuya 7p, Li Ting 1p and Ilya Shikshin 1p.


The press conference
2 days before the tournament started, a big press conference was held at the Russia Today INA.
Many big names took part in this event, included Gennady Aleshin, chairman of National non-Olympic Sports Committee, Boris Grishin, deputy director of the Summer Athletics Development department at the Ministry of Sports, Otsuki Kotaro, minister-councilor of the Japanese embassy, Maxim Volkov, the president of the Russian Go Federation, Li Ting, vice-president of the European Go Federation and Natalia Kovaleva, strong 5 dan from Russia.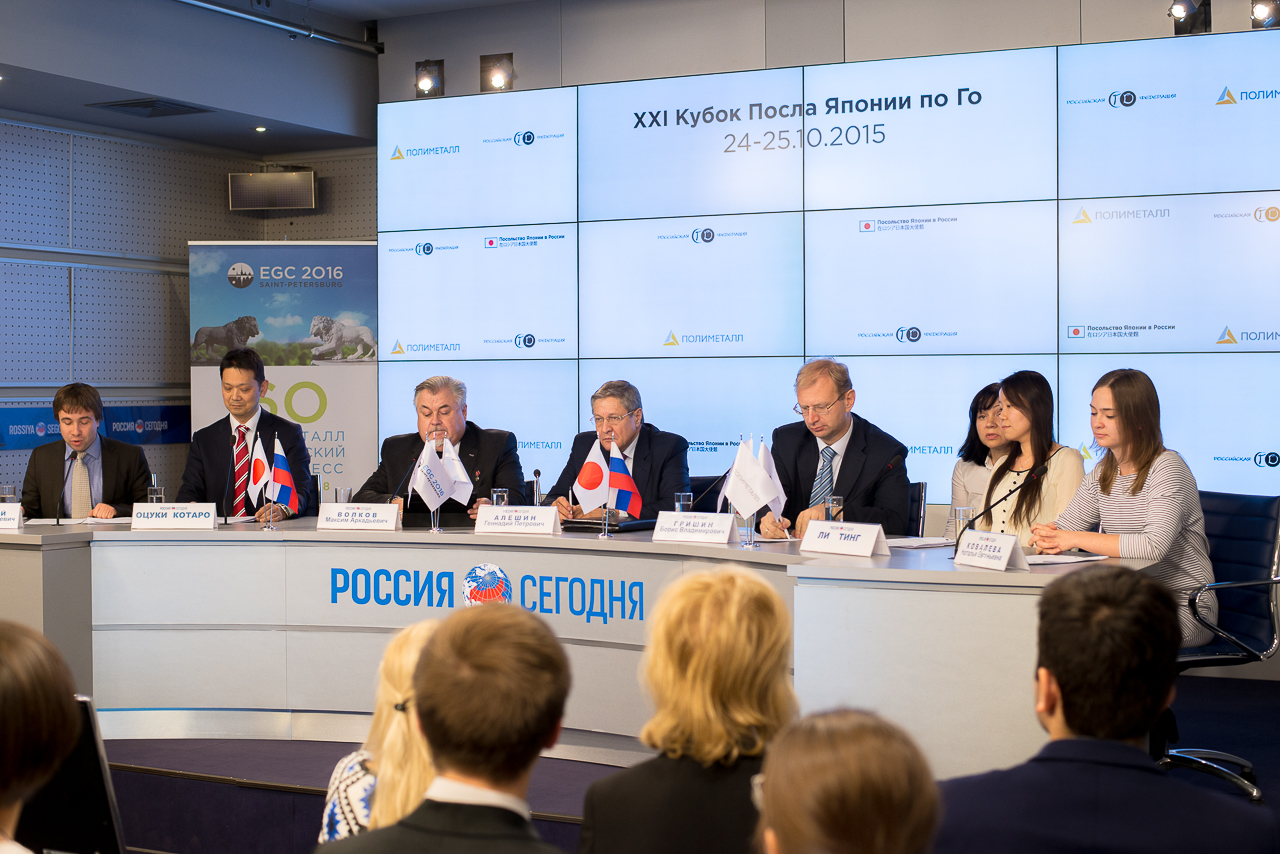 They were talking especially about how go became more and more popular in Russia and how they could spread it even more. A significant agreement about cooperation between the Russian Non-Olympic Sports Committee and the Russian Go Federation was signed.
The participants also mentioned the oldest and largest european go event (the 60th Polymetal European Go Congress) which will take place in Saint Petersburg, Russia, next summer. They are all prepared to provide all the necessary help to make this event successful.