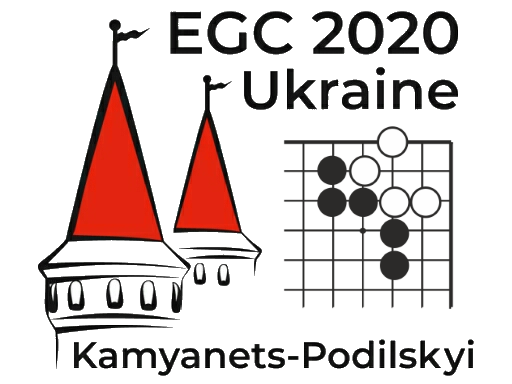 As you may know already, the European Go Congress of 2020 will take place in Ukraine from July 25 to August 9 in Kamyanets-Podilskyi, Ukraine. The EGC is definitely the biggest event in the european go calendar.
It's been a long time since I published
the first article dedicated to the EGC 2020
. In that article I explained the conditions of the upcoming EGC in only a general fashion. Since that time our organizing team has, in my opinion, done a great job. Many technical details have become clear.
The EGC 2020 website
has become much more informative.
The idea of this article is to share all the news that has happened, and the details which have been clear, since my previous article about the EGC.
Congress fee
It's possible to
pay the congress fee online
. If you pay it online before March 31st, then it's going to be cheaper than paying on the spot. See all the details on the
congress fees webpage.
There are various ways of paying online: credit card, PayPal, SWIFT. On top of all those, you can also pay in cash at the EYGC 2020 in Croatia.
Schedule
The schedule is now almost completely settled. You can see it in full on the
schedule webpage
.
Important notice: the football tournament is at 15:00 on Wednesday, first week.
This year will be the first time when there will be a
SEYGO Tour
event during the EGC. It will take place at the same location two days before the EGC starts, in parallel to the Pandanet European Team Championship Final. SEYGO is a series of the tournaments dedicated exclusively to all our youth players. For more information read an
interview with Catalin Taranu 5p about the SEYGO Tour
.
Transport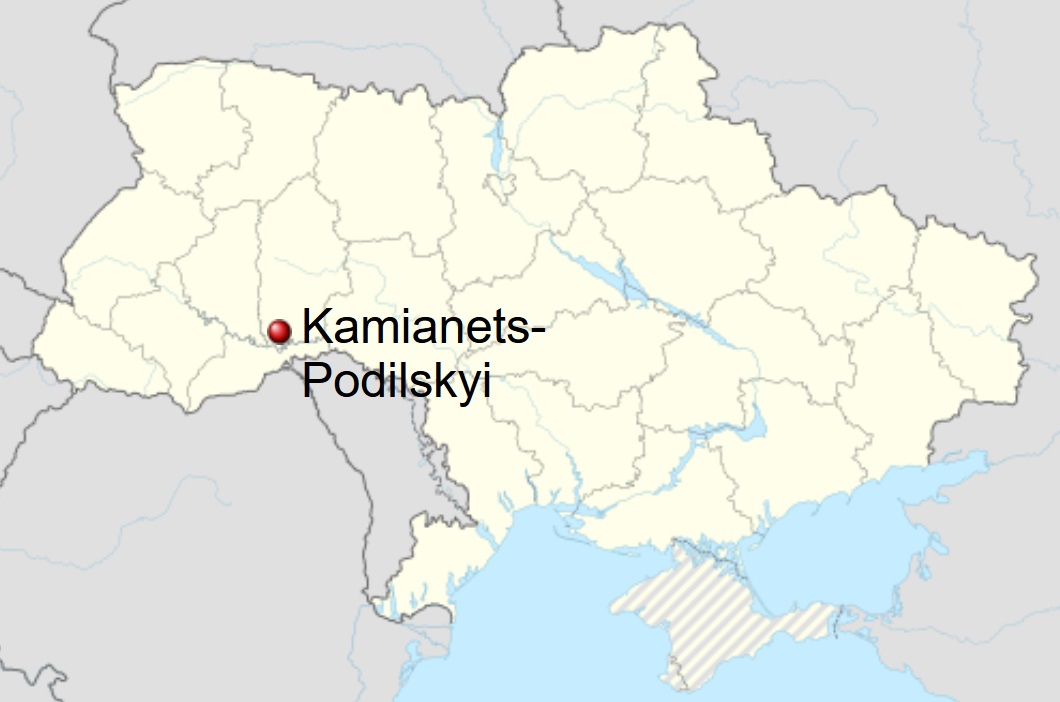 Please see our
transports webpage
.
What is new is that there is a schedule of the shuttle buses now. There will be three cities with a connection to Kamyanets-Podilskyi by the shuttle buses: Kyiv, Lviv and Chernivtsi. Kyiv and Lviv have international airports. Please register for the shuttle buses online on our website, the deadline is July 1st.
Besides the shuttle buses suggested by us, of course there are also public buses and trains. However if you choose a shuttle bus, then you know for sure that you will travel in a company of go players, and you will be delivered directly to the Congress venue.
Here are the distances to the Congress place:
Kyiv: 420 km
Lviv: 275 km
Chernivtsi: 90 km
Chernivtsi is mostly suitable for the Romanian players, the city is located close to their country, only 50 km away.
Accomodation
At the
accomodation webpage
you will find various options for staying during the EGC 2020.
You may book your accomodation directly on our website. We have signed a deal with a number of hotels to reserve some rooms for our event. Kamyanets-Podilskyi is a very active touristic city in Ukraine and a festival capital. So if we wouldn't do that, most likely all the best hotels in the center of the city would be booked out by the time most of the EGC participants start to look for some options to stay.
Many of the suggested hotels/hostels are located very close to the playing venue. Some of them are even just a few minutes walk away. I am sure the prices are ones you will like as well. For example, the 4-stars Kleopatra Hotel offers a double room for approximately 43 euro per night per room. The hotel claims that if you book a room, you also get free use of swimming pool, billiards and bowling. Some of the top boards will play at this hotel by the way.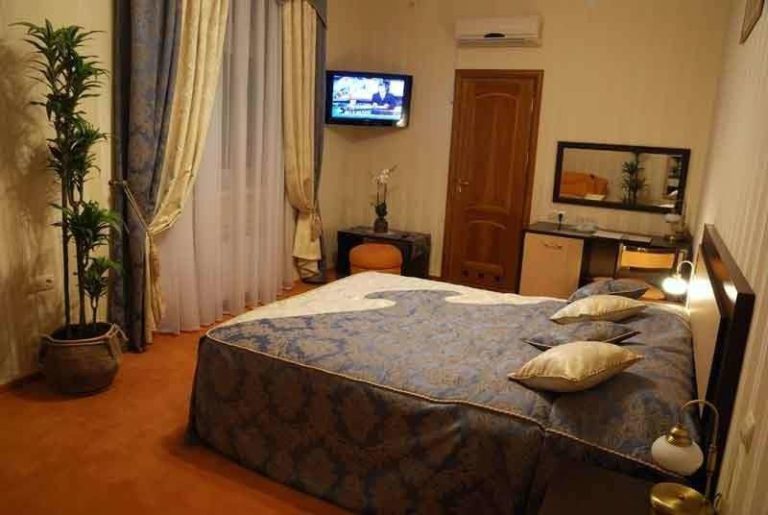 Kleopatra Hotel is actually a luxury option. For those who really prefer romantic life (or to save some money... although, sometimes it's the same thing), there is a camping site available right behind the playing venue. The price is 30 euro for one week, and 50 euro for two weeks. You will get magnificent view across the canyon, a fireplace, a toilet and a shower.
According to our deals with the hotels, we have limited number of rooms available. Some of them are already booked out by the participants. So please take care of your accomodation in advance.
Attractions and excursions
Please see our
attractions webpage
and
excursions webpage
.
You will find innumerous places to visit and ways to entertain. Everyone will find something according to his/her preferences. In my previous article I explained what it's like, Kamyanets-Podilskyi. It is a beautiful small Ukrainian city with a well preserved historical center, separated from the modern part of the city by a canyon which is some 50 meters deep. We plan to play on the island which contains the historical center. But don't worry, there is no need for a ship. There are two bridges that will unite us with the outer world.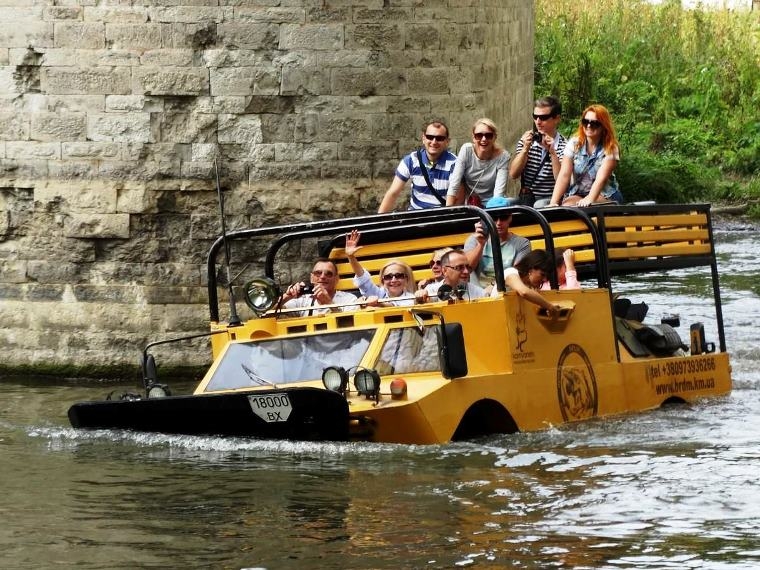 As I already participated in some Go Congresses, I know that it is an important information for many people: beer costs around 1 - 2 euro.
Call for volunteers
We would be glad to cooperate with some more of the volunteers. Please check our
volunteers webpage
.
Shortly, the conditions are next: you work half of the day, and get some things for free: shuttle bus, accomodation, and some meals.
Conclusion
I tried to describe shortly all the main opportunities and options that we provide for you at the moment. Most of the things are clear by now. Some small changes might still appear, but not significant. Check our website from time to time.
See you soon in Ukraine!