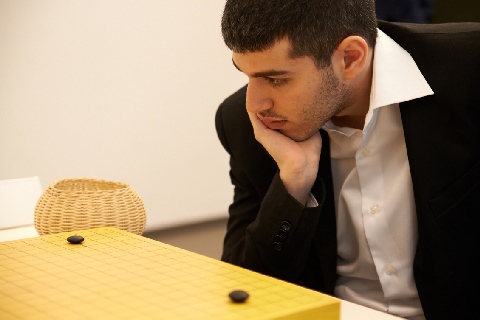 The 2nd European Go Grand Slam Tournament took place from 28th April to 1st May in Chinese culture centre, Berlin. Sponsored by CEGO, the tournament offers a total amount of 20.000 Euro prize money, including the prize of 10.000 Euros for the champion. The Grand Slam tournament is so far the European tournament with the highest prize.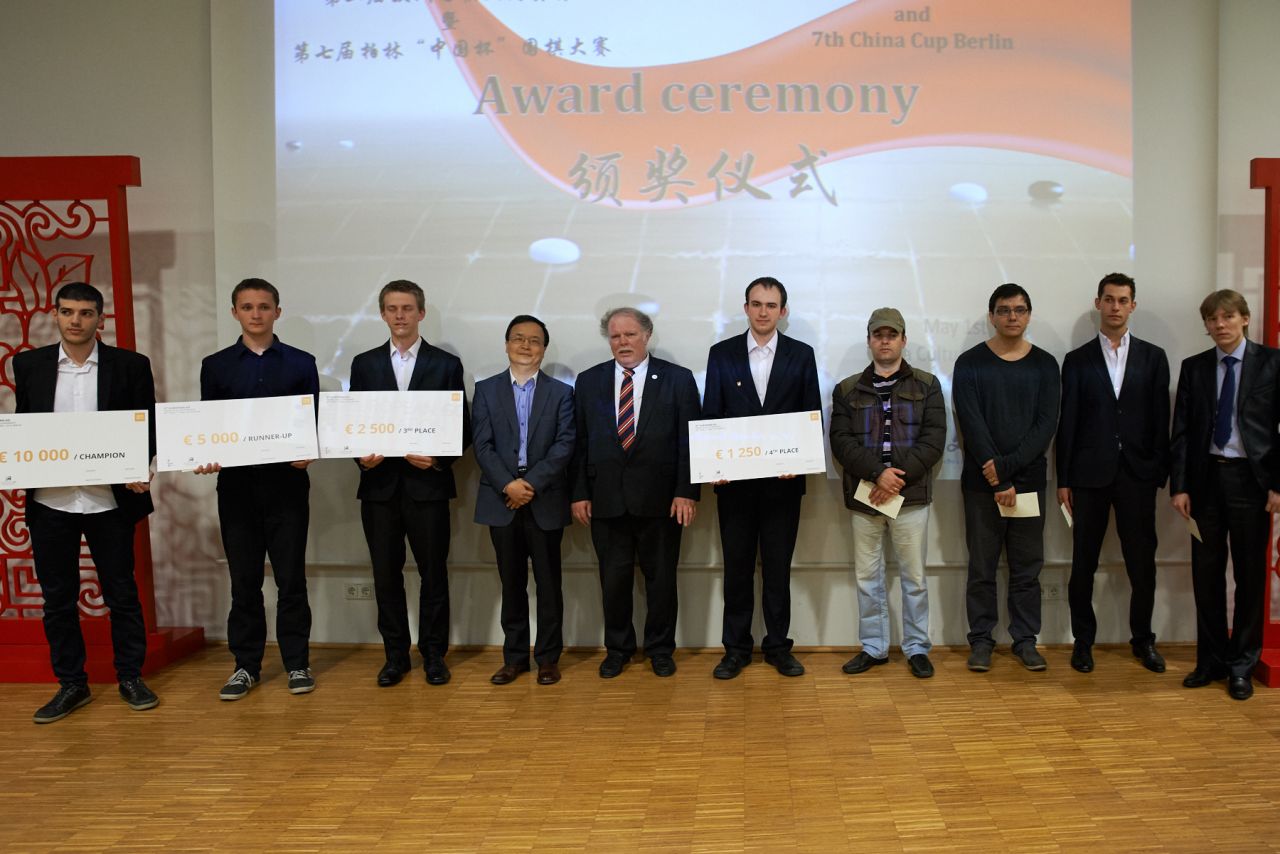 One preliminary round and three final rounds were played amongst the 12 strongest qualified players in 2016, these players are:
Ilya Shikshin 1p
Mateusz Surma 1p
Ali Jabarin 1p
Pavol Lisy 1p
Cristian Pop 7d
Alexander Dinerchtein 3p
Catalin Taranu 5p
Artem Kachanovskyi 1p
Csaba Mero 6d
Lukáš Podpera 7d
Dusan Mitic 6d
Andrij Kravets 6d
(qualification rules, details regarding the Grand Slam tournament and introduction of the players can be found at http://www.eurogofed.org/EuropeanGrandPrix/grandslam2016.html)
In the preliminary matches, Artem Kachanovskyi 1P, Alexander Dinerchtein 3P, Catalin Taranu 5P and Dusan Mitic 6D gained their entrance to the quarter final by defeating Lukáš Podpera 7D, Andrij Kravets 6D, Csaba Mero 6D and Cristian Pop 7D.
After three rounds of severe competition, Ali Jabarin defeated Artem Kachanovskyi, became the 2nd champion of the European Go Grand Slam tournament. The 3rd place came Pavol Lisy, after winning against Mateusz Surma.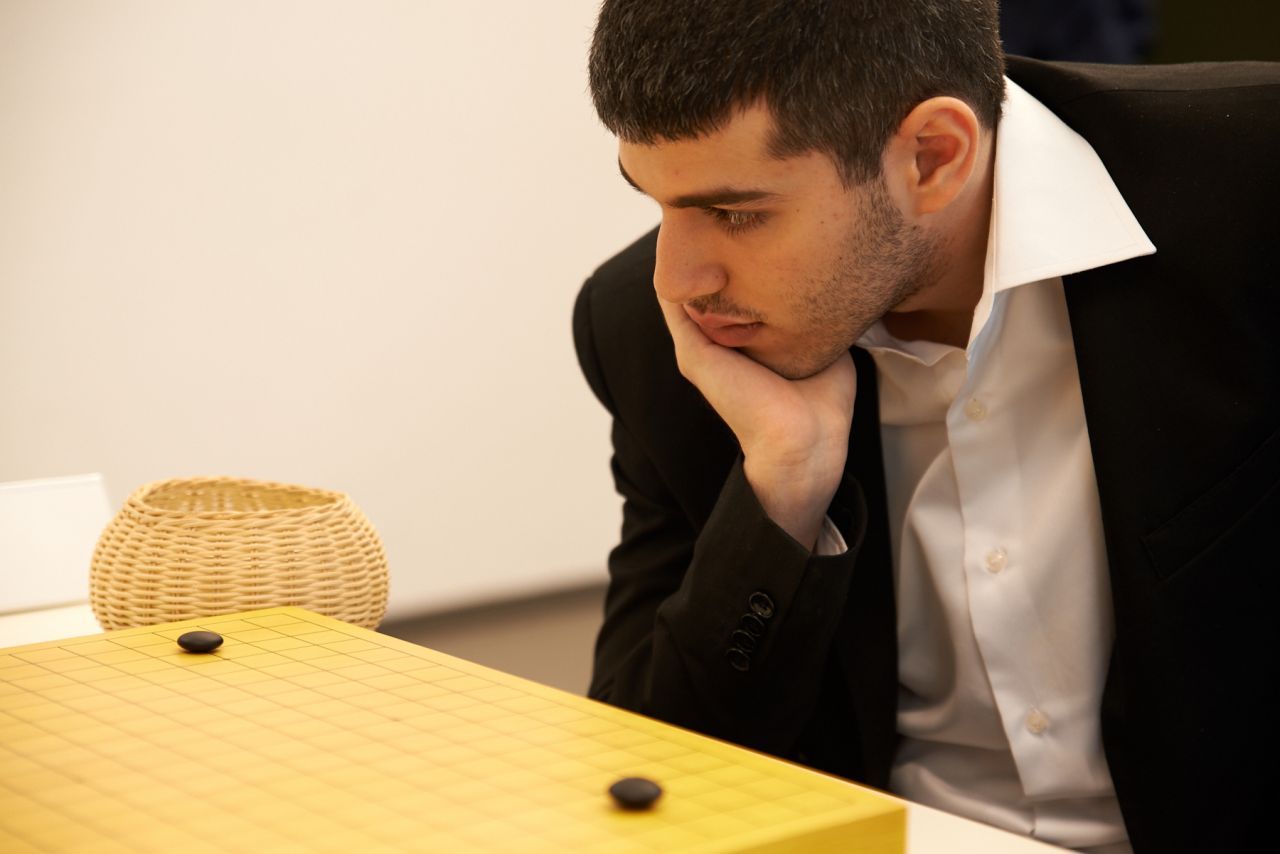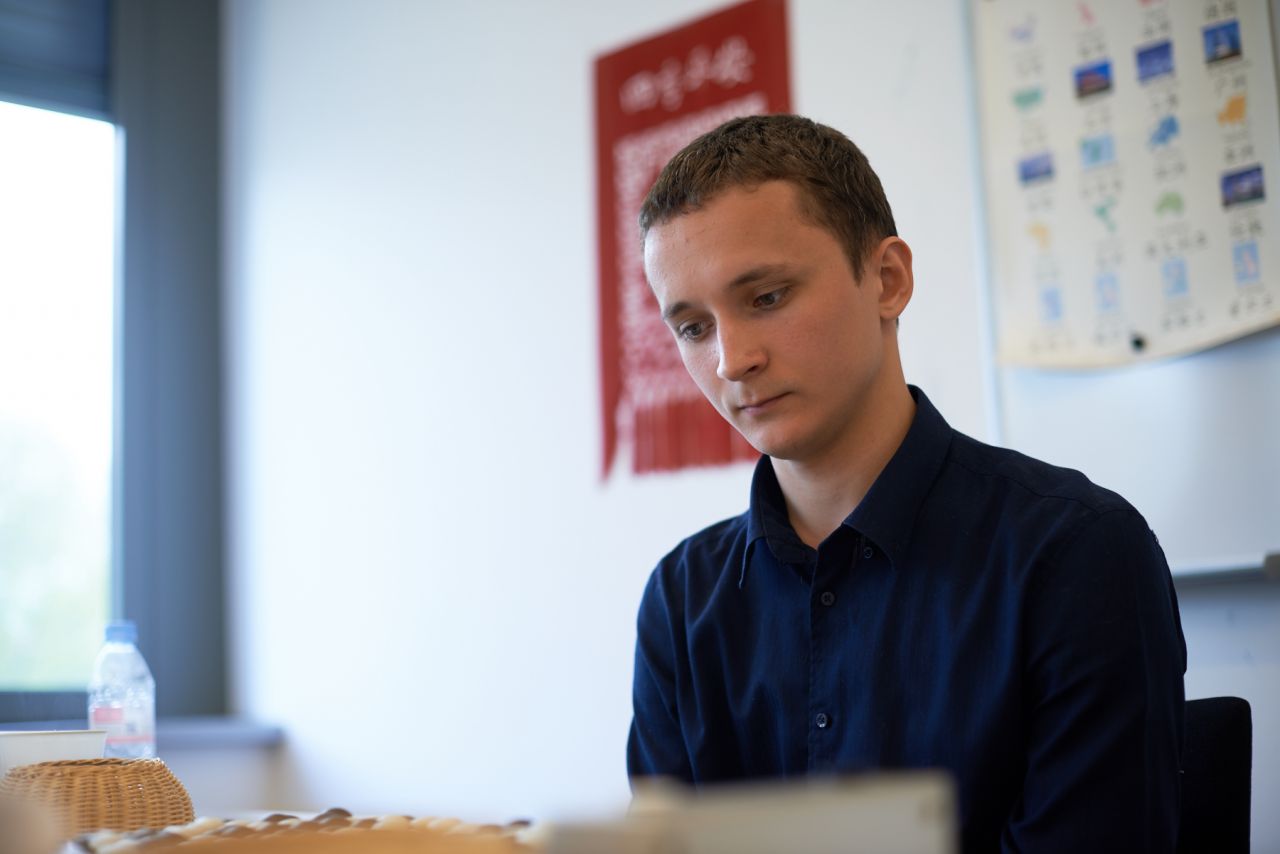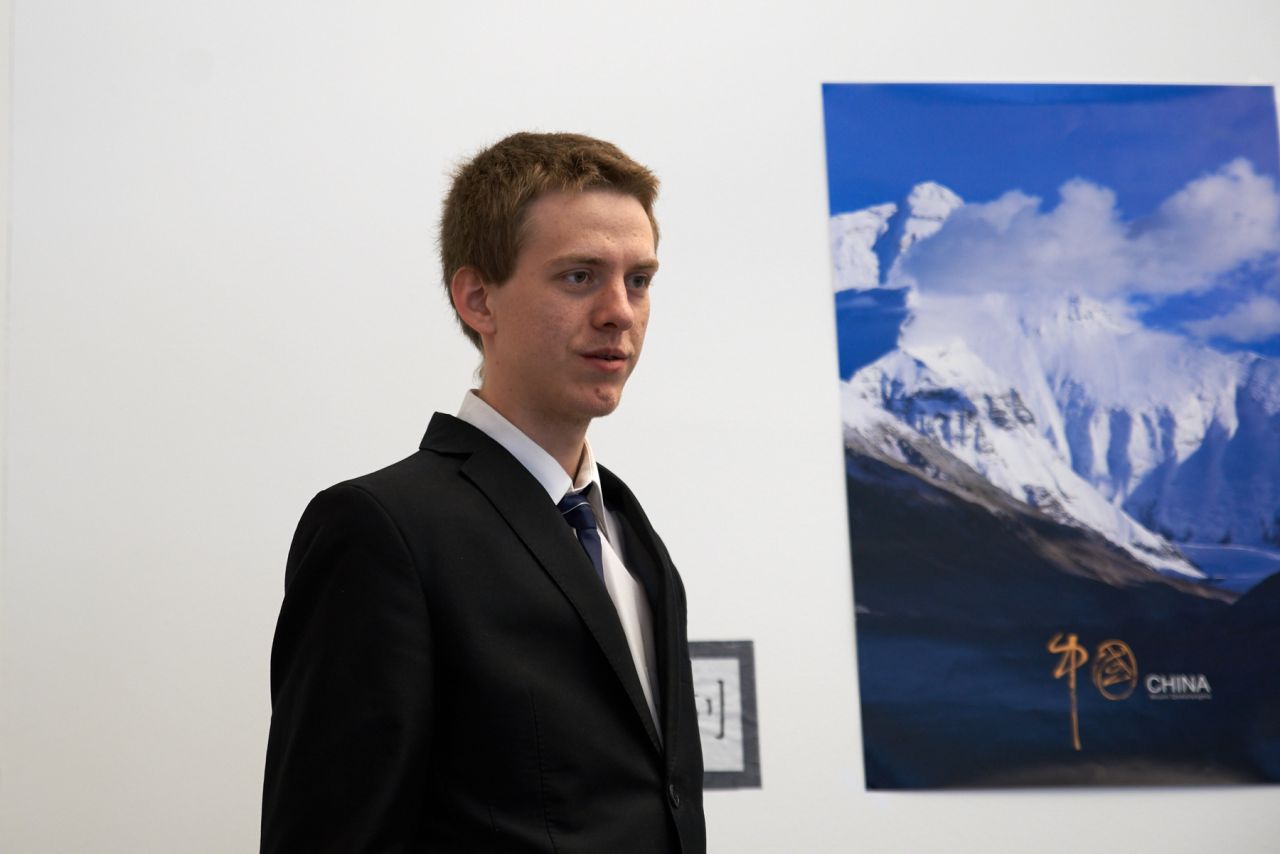 Along with the Grand Slam, a side tournament of city team tournament was also carried out in the Chinese culture center. The teams were consisted with 3 players and divided into three categories:
Group A : Minimum ranking 1-dan for all team-players (amateurs and professional players)
Group B : Ranking of all amateur-players at most 4-dan
Group C : Ranking of all amateur-players at most 2-kyu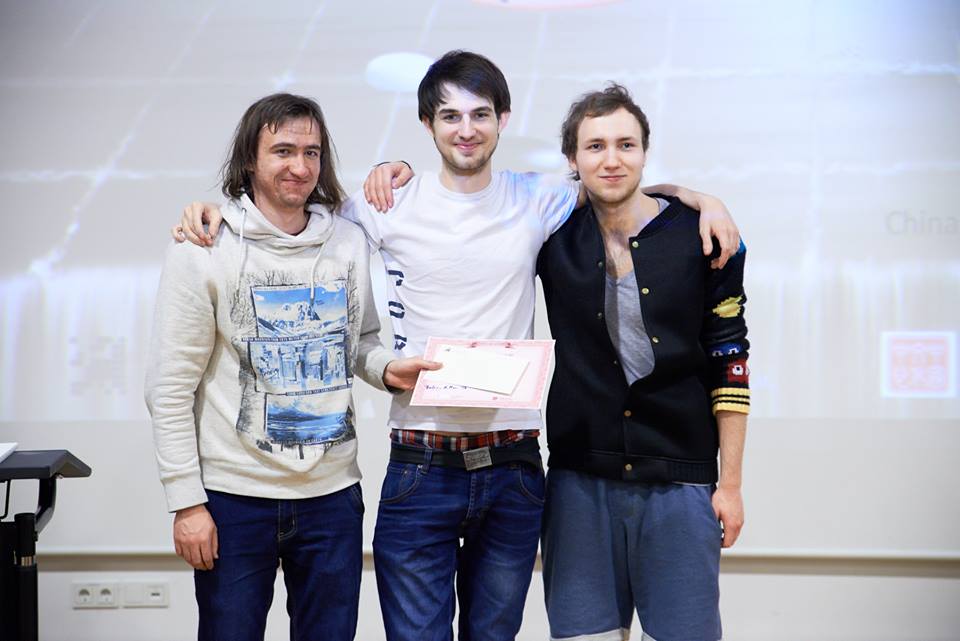 In the end, the team Bonn (Lukas Krämer 6d, Andrii Kravets, 6d, Jonas Welticke 5d), Berlin - Yet another Go Team (Joahnnes Gast 4d, Michael Budahn 3d, Nils Ole Timm 3d) and Zebrapinguine II (Thomas Pittner 2k, Zacharias Fisches 2k, Immanuel Dottan 6k) respectively won in their category.
(Photos by Mikhail Krylov)