Children are serious about go. They show it through their motivation to play and improve. One of the most recent chances that they had to show their go skills as well as represent their countries was at the European Youth Go Team Championship, which took place between December 2016 and January 2017. This tournament serves as a warm-up for the European Youth Go Championship 2017, which will take place this month in Grenoble.
The 3-round tournament was organized on KGS. This was the 3rd edition of the tournament and the 3rd win of the Russian team. Maybe that doesn't come as a big surprise, since the Russian Youth team has among its players names like Fionin Grigorij and Popov Stepan, who present already a serious competition for the most experienced European players (of all ages). Second was Germany, which finished in the other two editions among the first three teams as well. The 3rd place was occupied by the Hungarian team, which was a surprise, since some other teams had stronger players. This year the tournament had 9 participating teams, while the 2015 edition had 12 and the 2014 one had 13.
Now, I want to explain a little bit about the system of the tournament, which is a little bit different than most team tournaments. A team consists of 6-15 amateur players, who must be citizens of the country they represent (or resident in this country for at least two years). In each of the three rounds, five players of each team play:
one player U20 (birth year 1997 or later),
two players U16 (birth year 2001 or later),
two players U12 (birth year 2005 or later).
The prize-giving ceremony for the tournament took place at the European Youth Championship in Grenoble.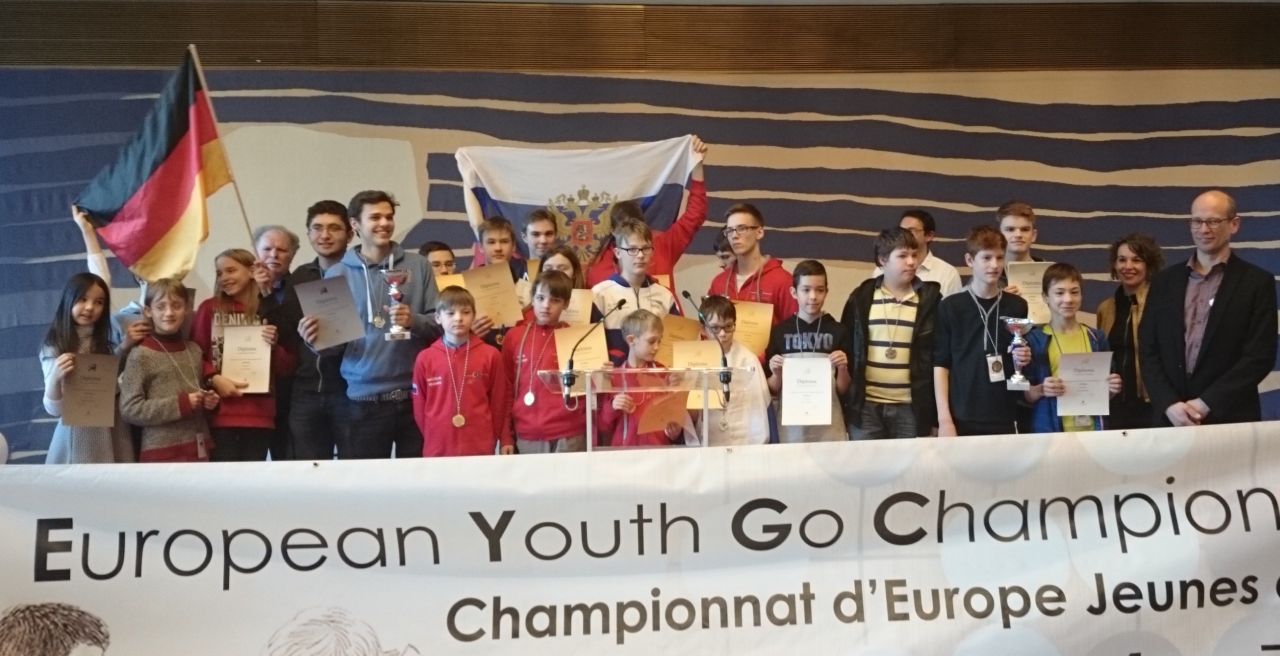 I would like to mention the organizing team that took care that the tournament runs in a very smooth way, with Lorenz Trippel, Marc Oliver Rieger (serving as project leaders) and Semi Lee, Alan Rees and Marieke Ahlborn as tournament organizers. Also, each team had a team captain that took care of communicating with the opponent team captains and the tournament organizers, while coordinating all the details for the matches of their team.
The tournament serves as a great way for the kids to get experience in international competition and meet fellow go players from other countries.
For the individual results click
here
.