The 3rd Edition of the CEGO Academic System had already started on 1st of September 2015 in Beijing, China. Thanks to EGF, CEGO and Ge Yuhong Go Academy some of our top players can study Go/Weiqi from September 2015 until beginning of February 2016 in the 3rd Edition. The Academy gives an opportunity to study during the whole year. Let me introduce you this year's students.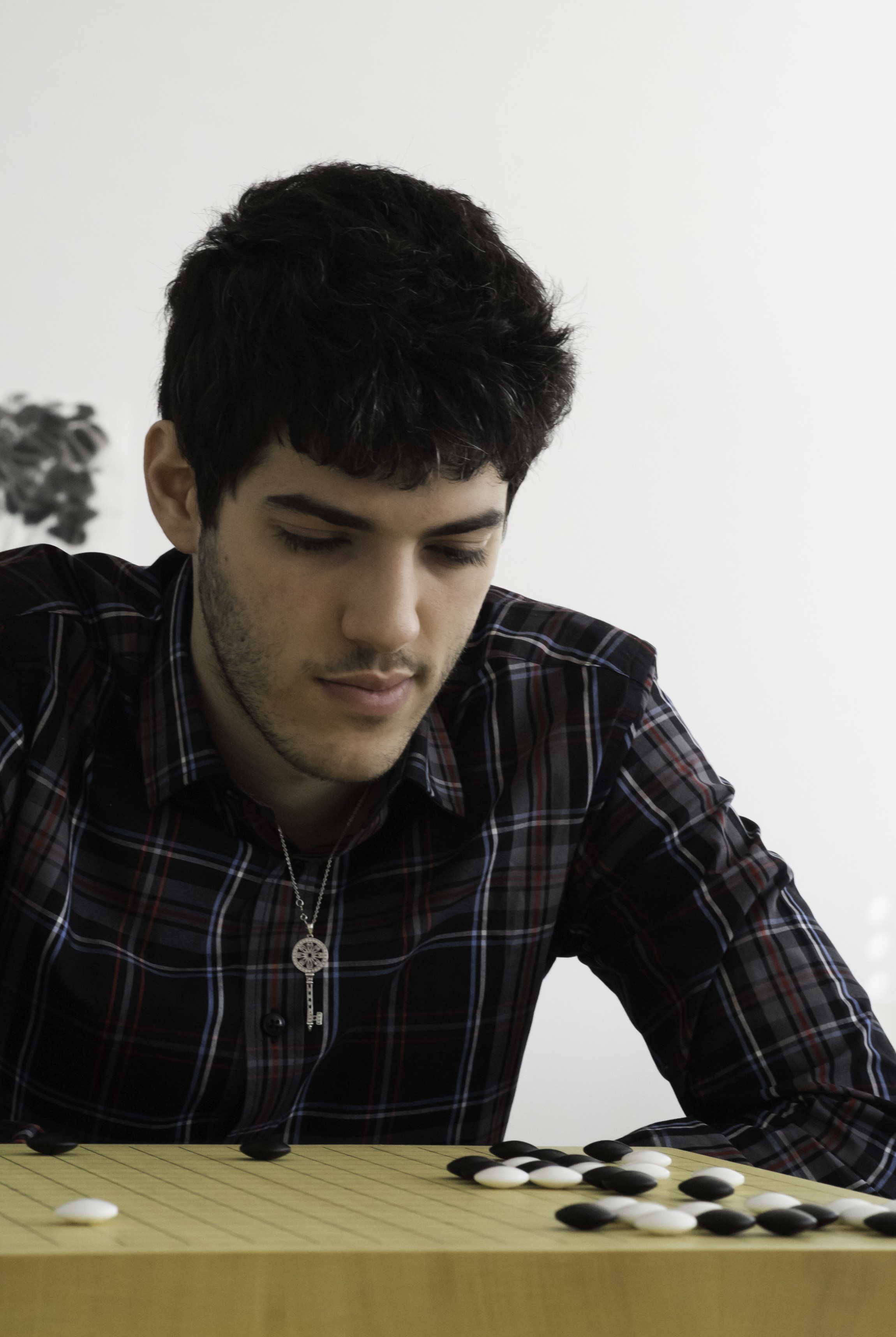 Learned go at 12 years old from a friend, started playing online
Best achievements: European youth(U18) champion 2009, 2nd in European championship 2015, 3rd in 2015 European grand slam.

I went to China last year after being approached by CEGO, I liked it the first time around so I decided to go again, I want to improve and have good results.

early September - at least February


My name is Mateusz Surma. I was born on 3rd September 1995. I'm currently living in a small Polish village - Dzimierz. I started to play Go, when I was 6 and half (my dad taught me). My best achievments are: 3-times 1st place in European Youth Go Championship (u12 in 2006, u16 in 2010 and 2011), 3rd place in European Go Championship in 2013, 1st place in European Pro Qualifications in 2015, 2nd place in European Grand Slam in 2015.

After getting a pro title my first thought was just to continue studying aviation at the university, but whilst playing on a European Go Congress in Liberec I got to know, that it'd be nice to go to China, so I decided to fly to Asia. My greatest motivation of this decision was to try to beat Asian pros on tournaments and to try to show that there are some Go players in Europe, who can make some obstacles in winning everything by Asians.

23rd Sep - 22nd Dec, then going back home for Christmas, then going back to China again for 3 months ... or more.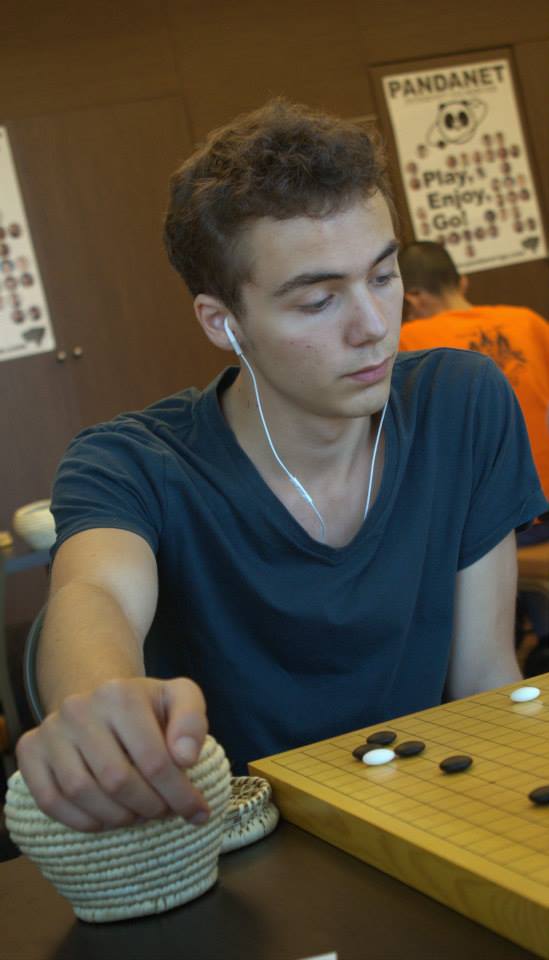 I started go at the age of 12, after reading the first tome of hikaru no go, I figured out I had a goban in my room for all that time without knowing what it was...I learnt the rules on internet and played a lot there, before going to the go club of my city, Nantes.
I participated to a lot of tournament in France, and more recently in Europe.

Best achivements : 2nd at french championship 2012, 1st ex aequo at Amsterdam tournament 2015, 2nd Wien 2015, 5 times youth french champion


I'm now 20 years old and decided to take a break in my studies for this CEGO program; as much to improve my go skills than for the life experience in China.
I stay until 1st of february.
I just finished my bachelors degree in mathematics. I learnt Go when I was 12. Best achievements are probably runner-up in German Championship 2012, 3x Berlin Champion, 3rd place European Students Championship 2014.

Several years ago I went to Japan for some months and to Taiwan (one year as exchange student) to study Go, but this time, in China will be the first time, that I can solely focus on studying Go. Since it's not very easy to manage both, university and Go, I'm really looking forward to this chance to improve my Go and this is of course my motivation to go to China.

1st of September until 1st of February.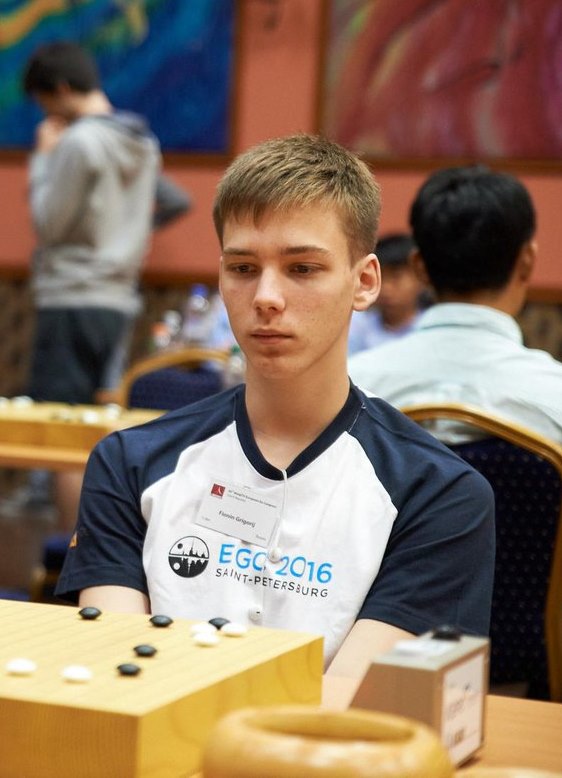 My name is Grigorii Fionin. I was born on 13th February 1999 and live in Saint-Petersburg. Became interested in Go from 5, learned and played in local club Go-Dokan and with Chinese tutor Yilun Yang 7pro. After getting first good results on tournaments increased interest in developing in Go. My best achievements are: 1st place in Championship of Russia (u16) 2014, 2nd place in European Youth Go Championship (u16) 2014, 1st place in the Japan Ambassador Cup in Russia, 1st place in championship of Saint-Petersburg 2015.

I realized that studying in China will help me to improve my Go level and have good results.

Dates of stay in China: 14th August till 3rd February


I'm 13 now and I started to learn Go at the age of 6. I've just moved to 9th grade. My best achievements are becoming a champion on EYGC in category U12 and gaining 2 place on the EYGC in category U16.

My motivation of going to China is improving my Go level, because there are a lot of strong players. I was in China three years ago, but I didn't see a lot, so I hope to learn more about this beautiful country. If you need some details, please contact me.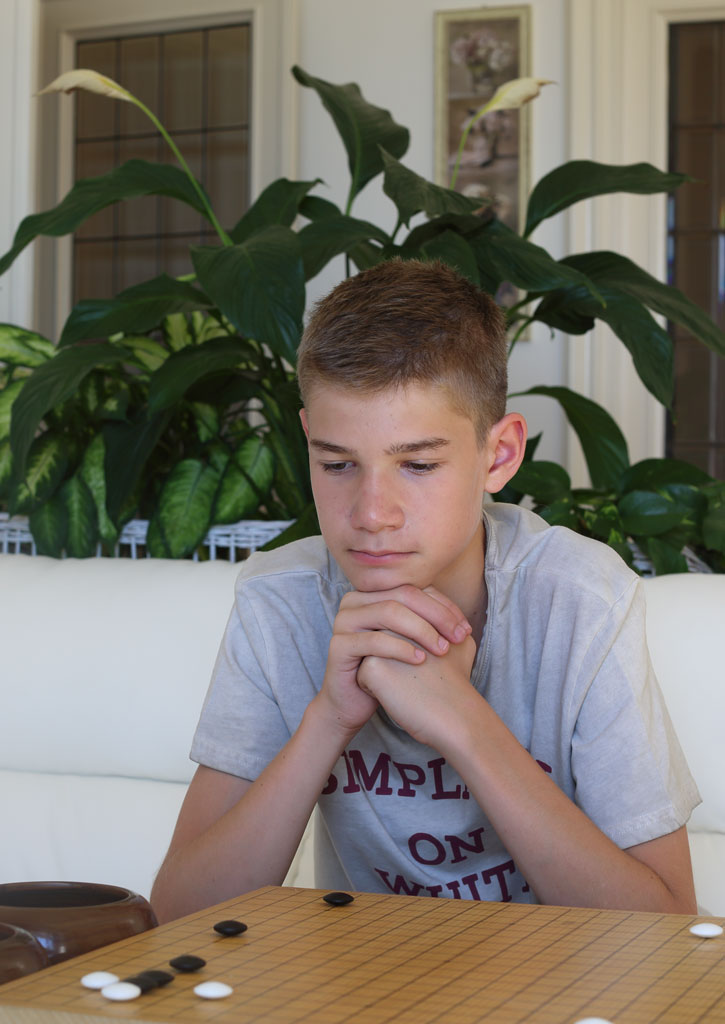 Kim was born in Moscow in 2002. For the first time learned Go rules from his father at the age of 7. But in this time he was interested in chess and study it. At the age of 10 start to study Go. 1st place in Russian Youth Go Championship under 12 years old 2014. 3rd place - European Youth Go Championship under 12, 2013 in Budapest. 1st place in European Youth Go Team Championship 2015 (Russian youth team). Since 2014 Kim and his family live in Italy.

General motivation - to become strong Go-player.

Since 1st of September untill 1st of February (hope on it)


---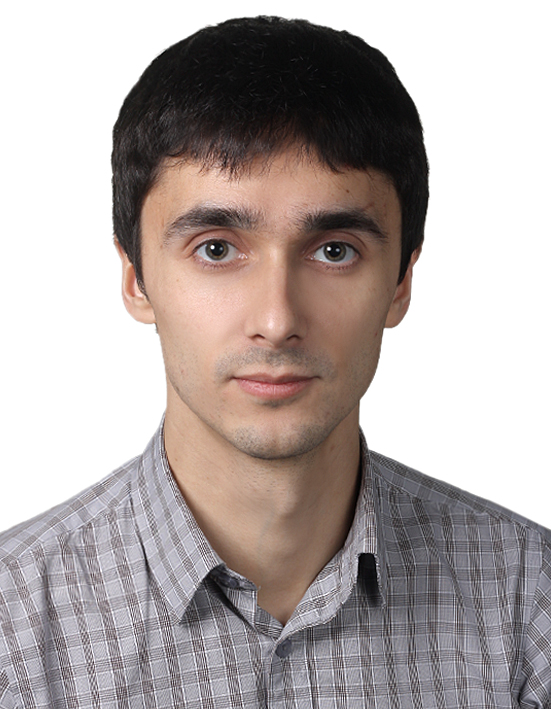 Not part of CEGO Academic system. Helps to look after Valerii and Kim.
Best results: Russian Go Champion 2013, European Team Go Champion (2005, 2014).
Started playing at 6. Teachers: Belyaev Jurii 3 dan Kansai Ki-in, Li Liang 5 pro

It's time to learn Go! Main motivation - I want to play stronger.

Staying date hasn't fixed yet


The Go Academy is situated in South-East side of Beijing, an area called Fengtai. Many Go institutions are situated in that area of the city. The 3rd Edition should be very similar to the 2nd one. The students of the 2nd CEGO Academic System Edition studied together with 60-100 kids from age 8 to 18 together with at least 5 professional teachers. They studied from Monday to Friday from 8:30 am till 20:40 pm. The students will write about their performance in the academy. Stay on the webpage of EGF and wait for news from China. We wish good luck to our representatives!
2nd CEGO Academic System Edition 2014/2015
1st CEGO Academic System Edition 2013/2014
Ge Yuhong Wei Qi Dao Chang
(website of the academy in Chinese language)