Korea was the host of two important tournaments this month: The Samsung Cup (top 32) and The Korea Prime Minister Cup.
At the beginning of the month Mateusz Surma, 1p from Poland, represented Europe at the 2017 Samsung Cup – top 32. He received a spot in the top 32 after
winning a qualification tournament
in July that had as its participants, amongst others, EGF and AGA professional players. This tournament is one of the main tournaments for professional players, and its past winners include Ke Jie, Lee Sedol and Gu Li. Mateusz played against Yama Yutae and Song Taekon, 9p. Even though he lost both games (you can see
here
the games), it seems like his opponent
Song Taekon had a hard time in the beginning of the game
, certainly harder than against Fan Yunruo 5p, another of his opponents.
Here
you can see the overall standings so far and the players who are still in the race.
One week later, between the 9th and the 15th of September 2017, the
Korea Prime Minister Cup International Amateur Baduk Championship
(known as the Korean Prime Minister's Cup or the KPMC) took place. The host of the tournament was, just like last year, the town of Buan, which is located on the south-west coast of Korea. 55 participants joined the tournament, out of which 32 were Europeans.
The tournament consisted of 6 rounds and the most successful European players in this year's event after 6 rounds were:
5th place: Dmitrij Surin, 6d (Russia), 5 wins
8th place: Lukas Podpera, 7d (Czechia), 4 wins
11th place: Thomas Debarre, 6d (France), 4 wins
14th place: Jonas Welticke, 6d (Germany), 4 wins
15th place: Alexander Eerbeek, 5d (Netherlands), 4 wins
16th place: Francois Gonze, 4d (Belgium), 4 wins
17th place: Peter Marko, 4d (Hungary), 4 wins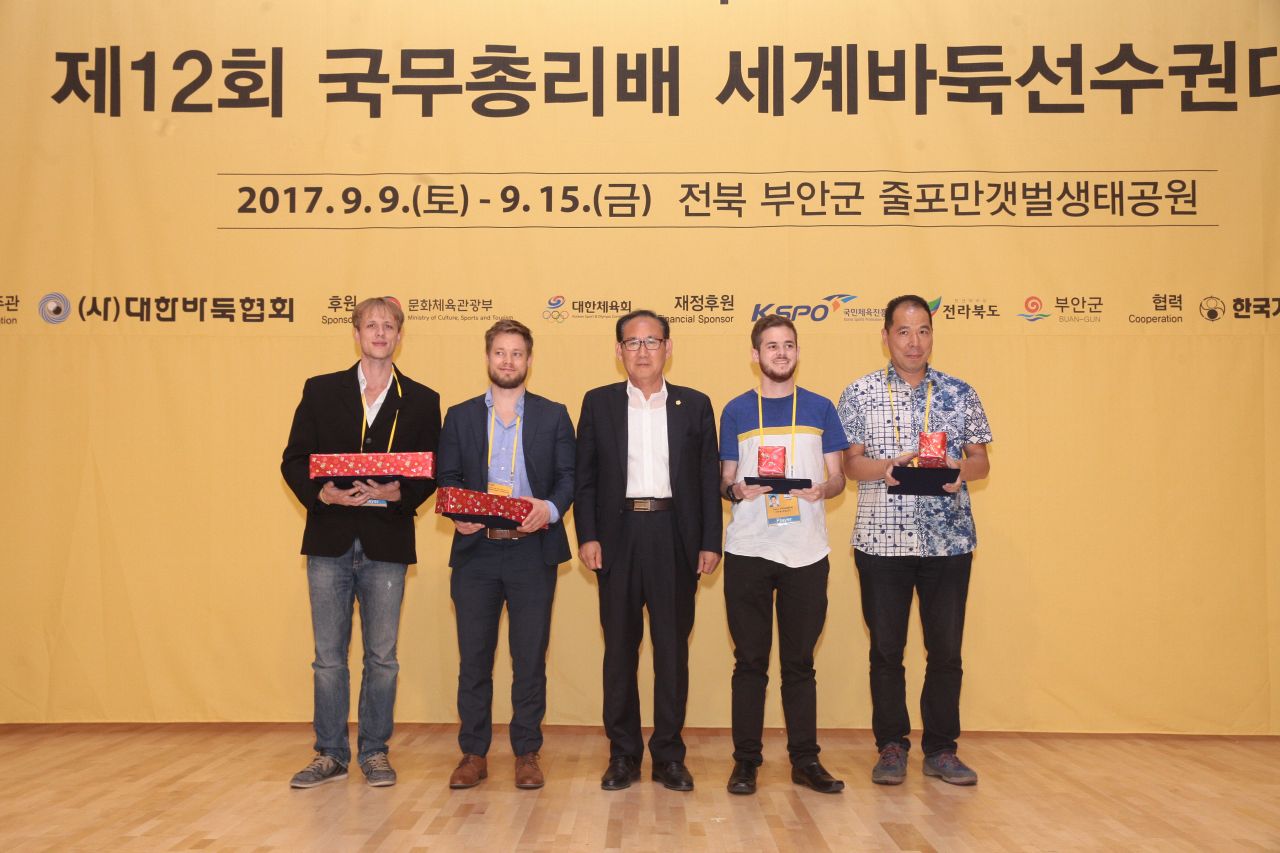 Pretty much like every other year, the real battle was lead between the 3 countries with the strongest Go culture, China, Japan and Korea.
1 ZHAO Yikang (CHN)
2 OZEKI Minoru (JPN) (he was this year's
winner of the World Student OZA Championship
)
3 CHOI Kwang-Ho (KOR)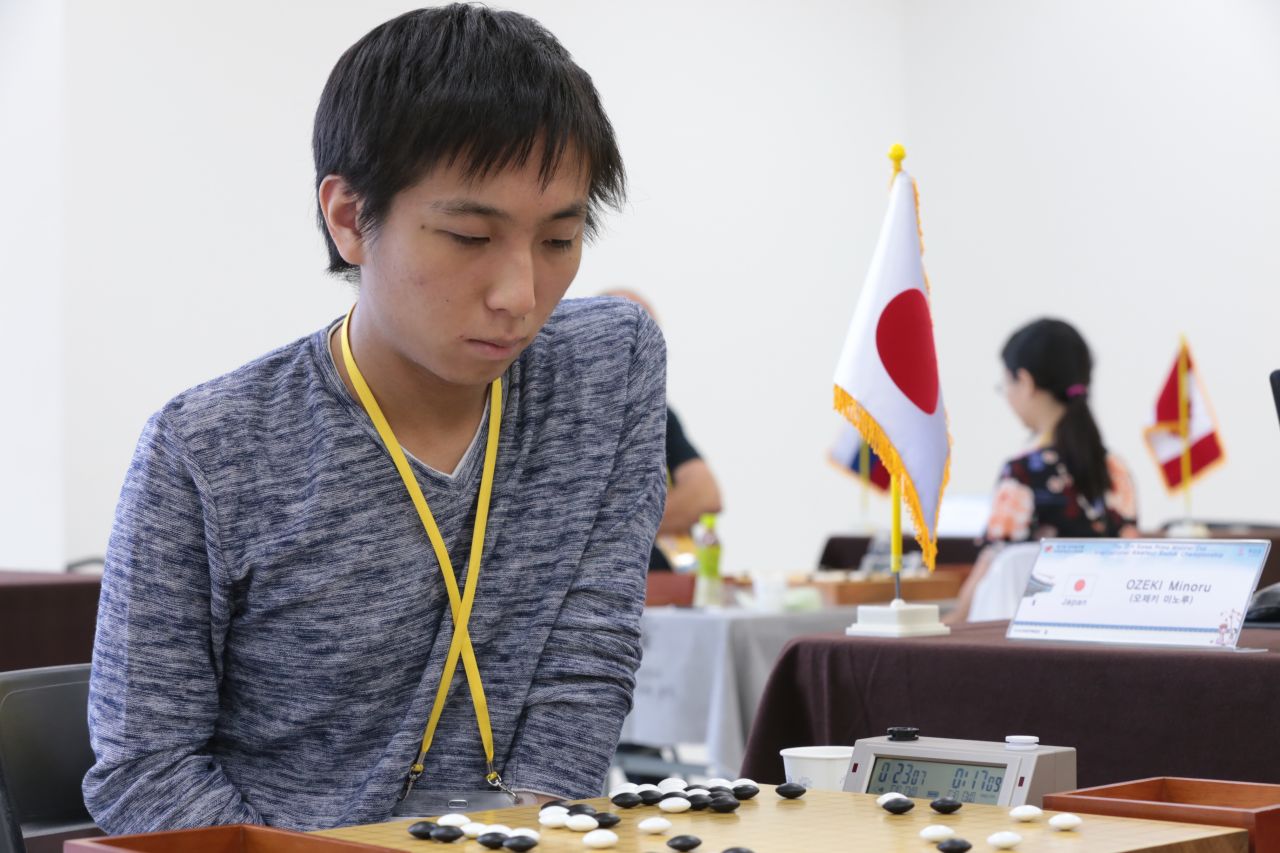 There was also a result that, in my opinion, must have surprised many players: Mexico, a country without any strong go tradition finished in 4th place.
Wondering what the tournament felt like for the actual participants, I decided to ask a few of them for their opinions: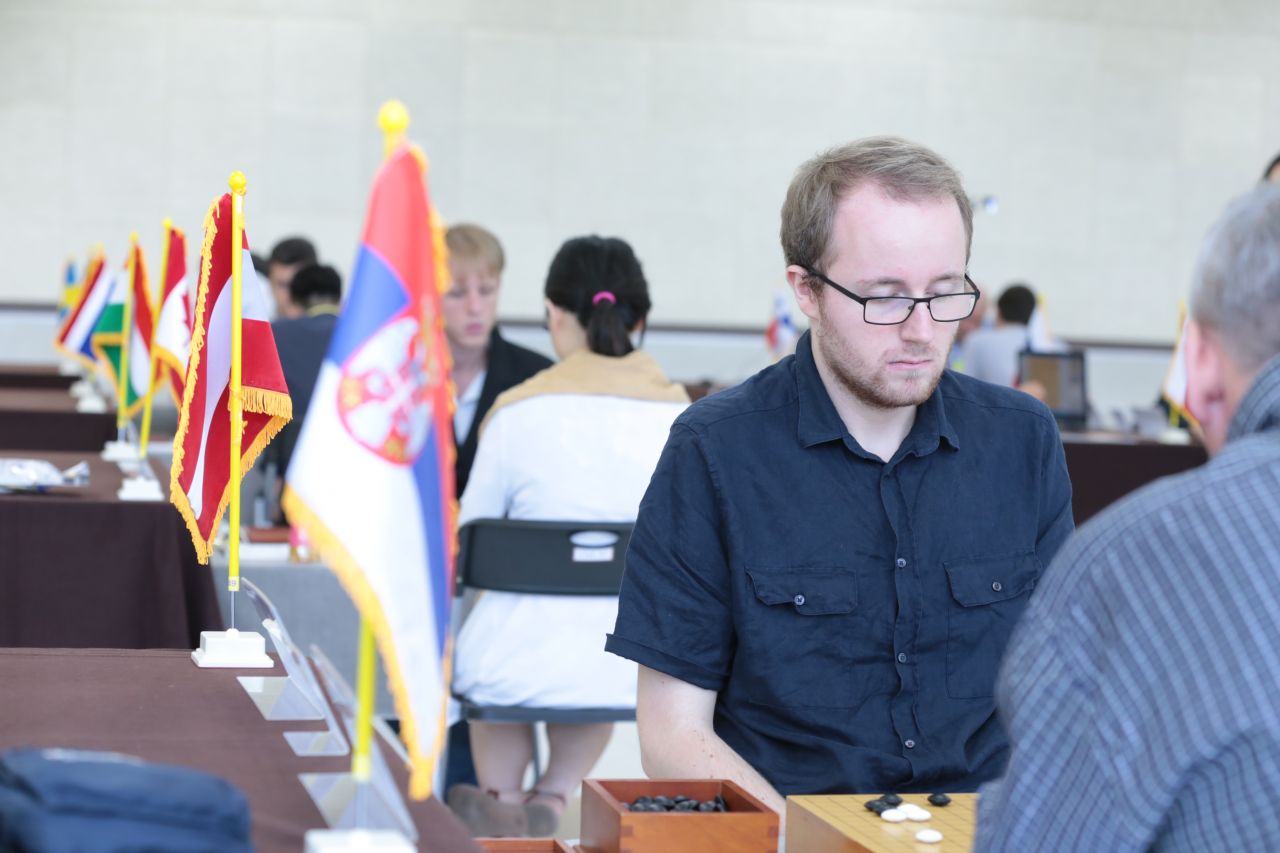 Alexander Hueber, 1d, Austria
:
"The KPMC is an awesome opportunity to meet people from all over the world, make new friends and, of course, improve your go level. The organisers put a lot of effort into making the event an unforgettable experience for all of the players. The tournament was held in Buan, at the west coast of the korean peninsula. Although for whatever reason the beaches closed at 5PM, listening to the sound of the ocean was still a nice way to end the day after two tough tournament games. Unfortunately, the pairing system has its weaknesses and definitely wasn't in my favor this year. After I won the first two games against players around my level, I got paired with China, Czech Republic and Canada, three nearly unbeatable opponents for me. The last round was a good game until I made an endgame blunder and lost by 1.5 points. Anyway, I was very happy to be the Austrian participant this year and hope to see most of the people again sometime somewhere."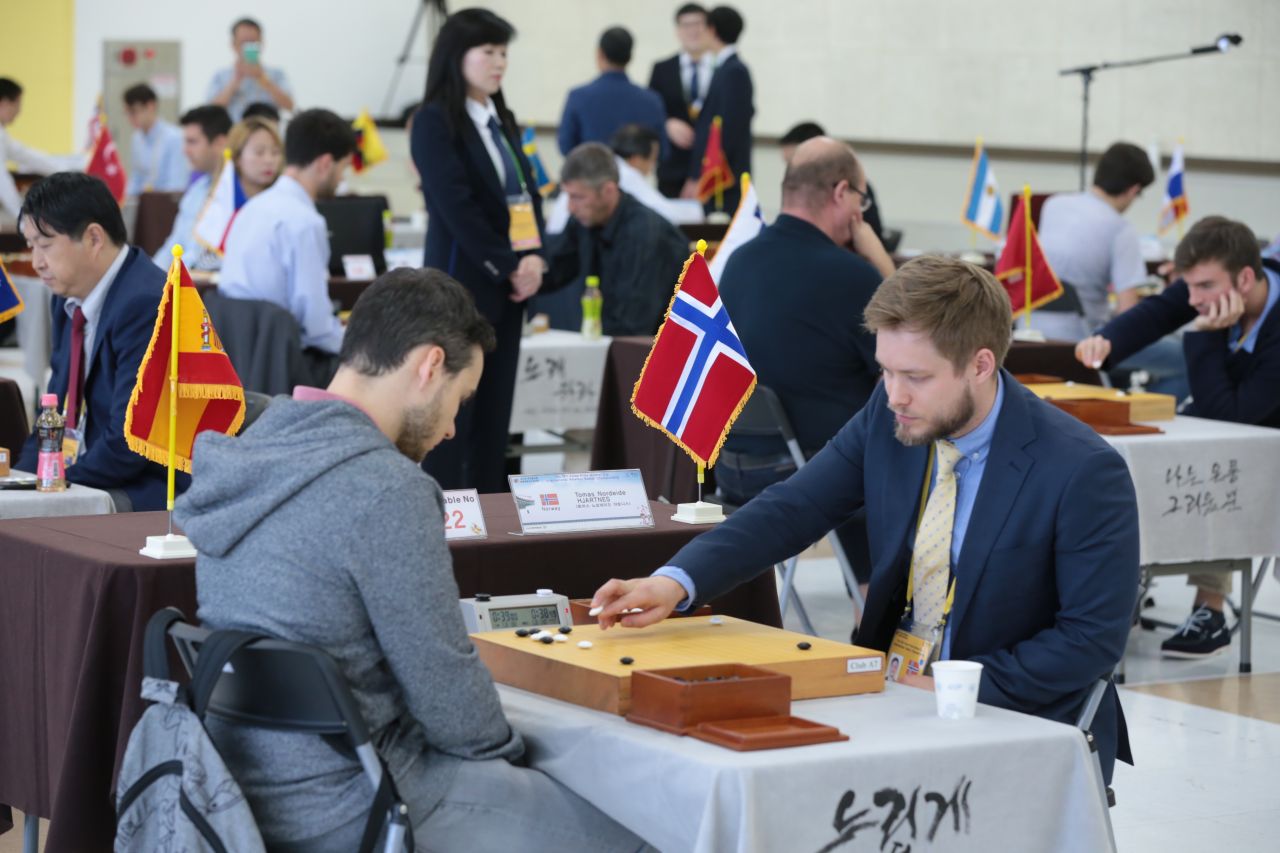 Tomas Hjartnes, 2d, Norway
:
"I was impressed with how well the tournament was put together. The organizers from KABA, referees, the photographer and sponsors all did a great job throughout the whole event. This helped the tournament run smoothly, making it one of my most memorable go-related experiences. Even though not every country had their strongest player representing them, the tournament organizers aimed at making every player feel special, which is something I really appreciated. The hotel, as well as the tournament venue, was chosen in a location very rich in nature, which is something I really liked about this year's KPMC. There were in total 55 countries represented from all over the world. By combining so many people with such wide cultural differences added that much more color to it. During my stay, I got to familiarize myself with the Korean food and culture while making many new friends. I would highly recommend anyone to attend the KPMC in the future if presented with such an opportunity."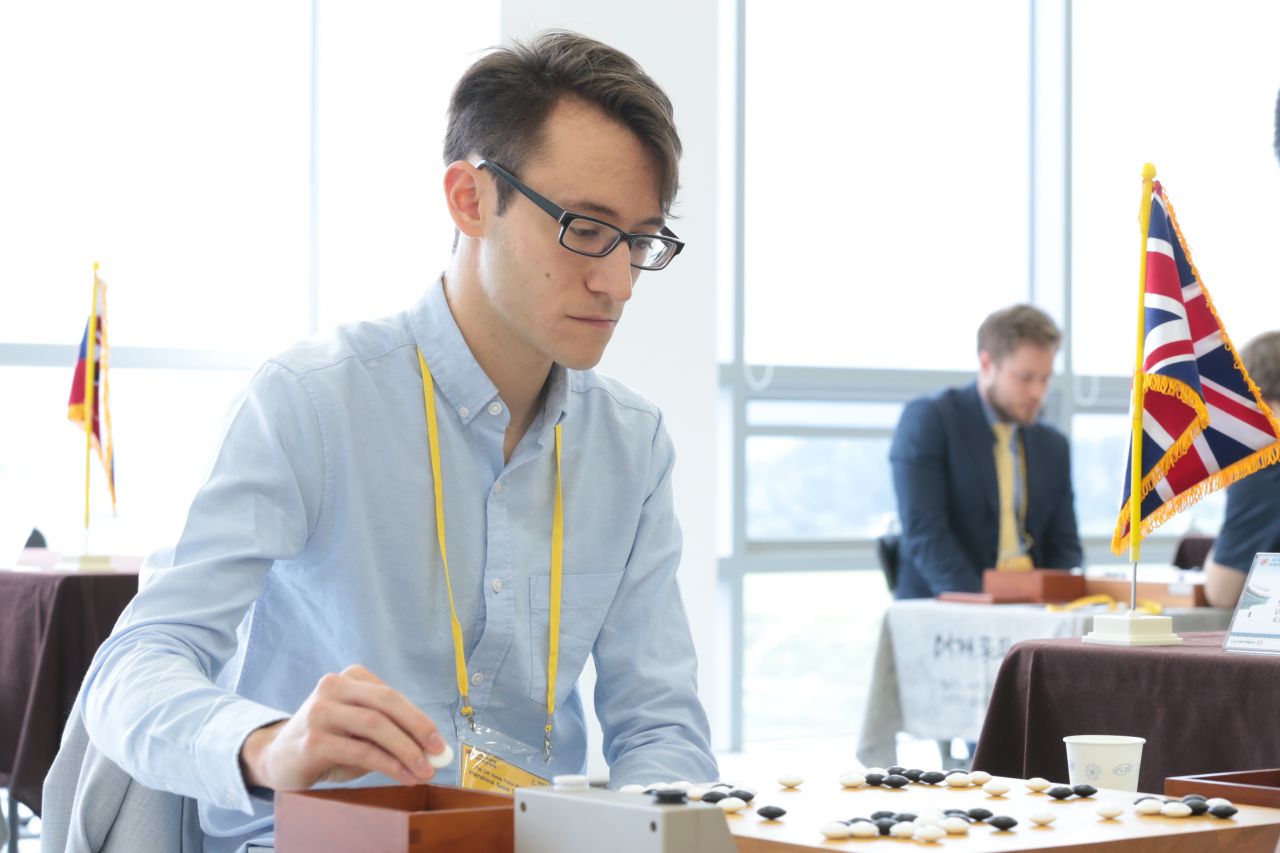 Bruno Poltronieri, 3d, United Kingdom
:
"It was my first time attending KPMC and in Korea. I really enjoyed the tournament and was very impressed by KABA's organisation and generosity. Every round started on time which I'm not sure I've ever experienced before. I definitely recommend KPMC if you're lucky enough to be able to go. Especially next year which will again be held in Buan. Personally I'll be working hard to qualify again."

Marko Peter, 4d, Hungary
: "About the whole KPMC experience: for me it was a great event. This was my very first time in Korea, so I didn't know what would be waiting for me (even though I had already been a few times to Asia before). The KABA team did a great job, it was a really nicely organised tournament, and everything went smoothly. The only thing which was a little bit weird was the tournament system. My SOS was pretty much destroyed after the first round, which meant that I only played 3 "reasonable" (equal or stronger level opponents) games out of 6, which led to the following: after 5 rounds I had 4 wins and 1 loss, being ahead of stronger players like Lukas [Podpera] or Thomas [Debarre] (they played against much stronger opponents) and if I could win against Mexico I could end up in 5th place (which I surely wouldn't deserve) but unluckily or luckily I didn't manage to win ( it was one of the most painful losses in my life for many reasons) and ended up in 17th place because of my really low SOS but I think it was a fair result in the end. Anyway, for me that was the only downside, the tournament place and the accommodation were okay, all the side events like the simultaneous games and live reviews were good, just like the tour around Buan in the museums."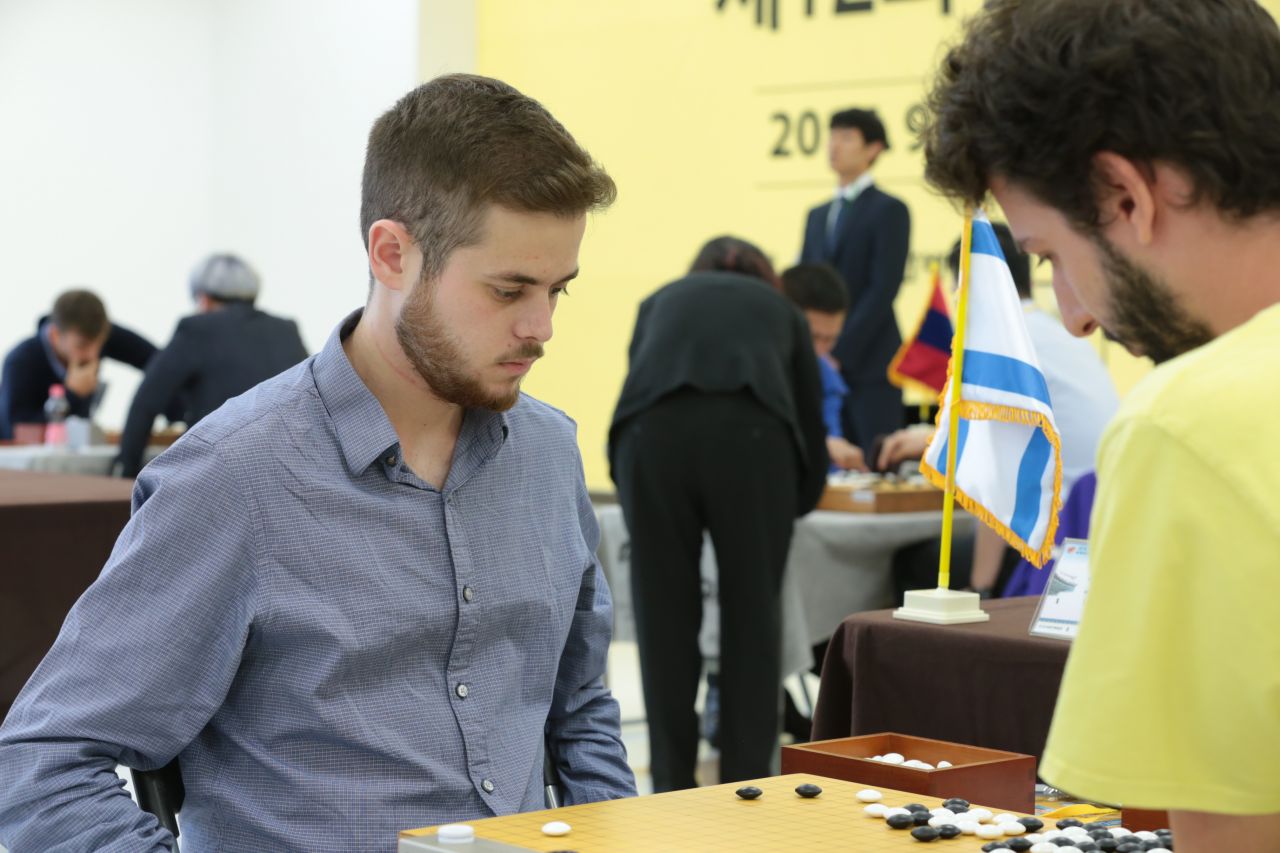 Amir Fragman, 5d, Israel
: "
The 2017 Korean Prime Minister's Cup was a great tournament.
This event was being played in Buan County, which is known for its beautiful beaches and Baduk history.
It was my 4th time representing Israel at this event. The KPMC is a nice way of seeing old friends (for example Thomas Debarre and I know each other since 2004 and there were some participants that were born on that same year) and making new ones as well.
My KPMC story begins in Israel, due to a 24 hour flight delay I had to arrive on Sunday to Korea instead of Saturday as planned. Because of that delay I managed to reach the tournament site with the help of the BIBA team, which is led by Kim Seung-Jun and Diana Koszegi. We managed to get there just on time for the opening ceremony. Thankfully I was not jetlagged on the next day.
The tournament system is relying on the past year's KPMC results of all countries. China was rated #1 while Israel was #8. Which means the rank of the players does not affect their pairings in the first round. After the pairings have been made the players make a Nigiri in order to choose the colors. With my luck in this tournament I got to play all 6 games as white. I had 6 tough opponents with the "weakest" one registered as a 4d. In the first round I got to play against Italy's champion, Alessandro Pace, whom I managed to win against. On the second round I was paired with the Hong Kong rep. who got 6th place in the tournament and to everyone's surprise (including myself) I managed to come out with a victory. On the second day, I was paired up with Thailand's rep. and unfortunately didn't manage to win. On the fourth round I was paired with the Netherlands and came out victorious. On the third day I was paired with a 7d from Taiwan, after a tough and long game I lost by 0.5. In the last game I had to face another 7d from the Czech Republic, it was a tough game and I lost this game as well. All in all I had a 3-3 tournament, finishing in 20th place.
I had a wonderful time with a great group of people and go players.
Hopefully I'll be there next year as well."

Also, the KMPC took place this year at the same time as the European Student Go Championship (for results click
here
). Marko Peter from Hungary, multiple times European Student Go Champion, was actually considering attending both tournaments, but it didn't work out. (His ambitious plan, that he sadly didn't bring to fruition story). When I met the players on the arrival date we realized that we could have just organized the student tournament there and it would have been quite a strong one. Looking around at the European players present there, at least 13 of the players were students and altogether the tournament would have been stronger
All pictures that appear throughout this article have been kindly shared with me by Bruno Poltronieri.