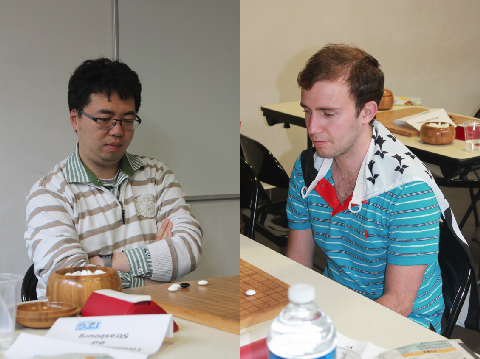 The final stage of the French Championship 2015 took place in Lyon at the same time of the Lyon tournament on the weekend of 02 - 04 October.
The final stage of the French Championship awards the honor of the best French player in 2015, as well as the qualification of the World Amateur Championship the next year. It therefore gathered many of the strongest French players to Lyon. After a single-elimination tournament of three rounds, Dai JunFu had won the title after defeating Thomas Debarre in the final.
Dai JunFu has newly became French citizen, and this has been the first time he is able to participatie in the French Championship. When asked, he feels that his opponents were in general not in their best shape this weekend in Lyon (wondering what could be the reason). He is looking forward to participating in the World Championship representing France first time. However, he awaits eagerly more intense competition from the strong French players in the future.

Meanwhile, no surprise had occurred in the Lyon tournament (unfortunate for the author), Motoki had won the tournament undefeated after 5 rounds of competition.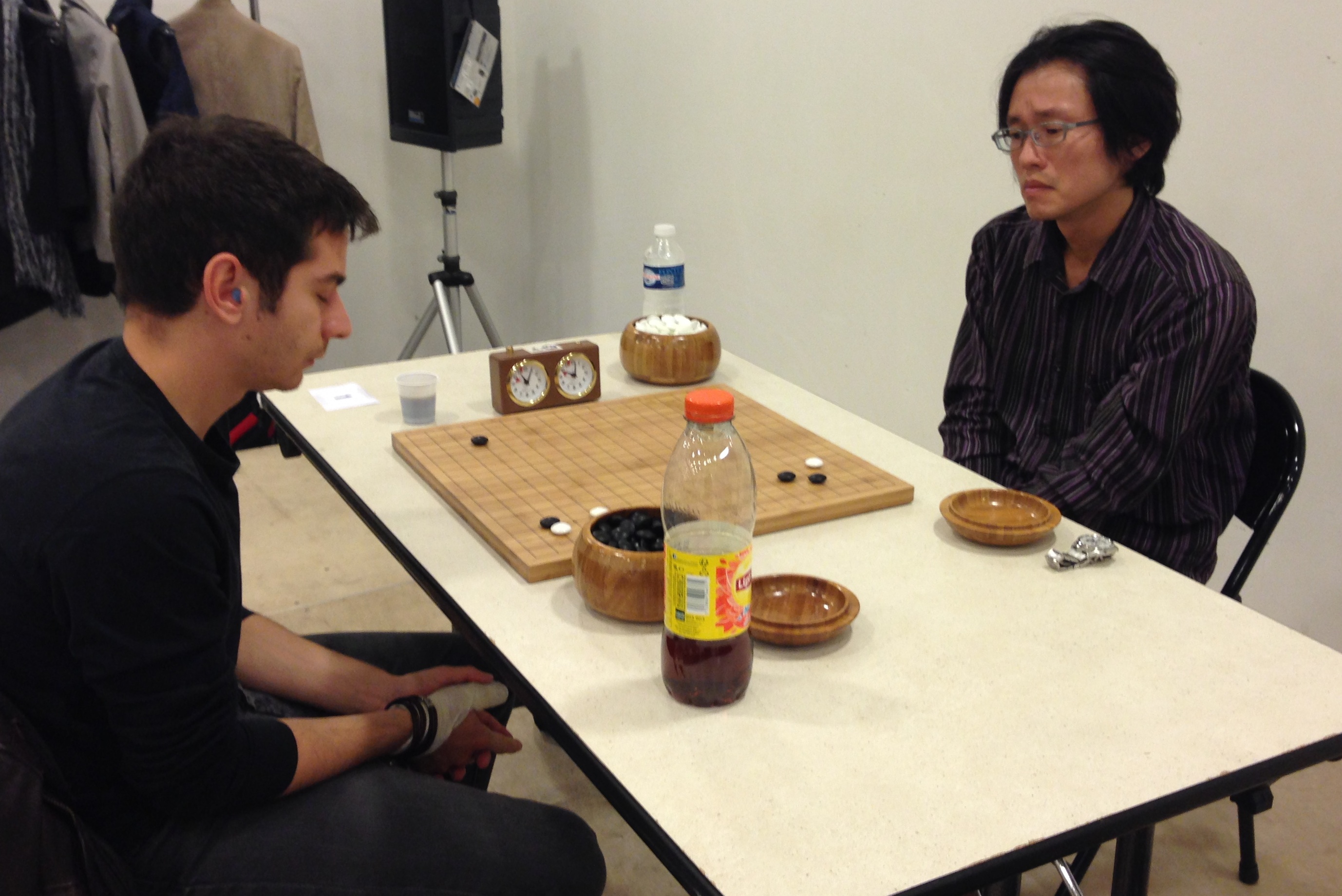 In the final game of the French Championship, Dai JunFu seized his opponent's recklessness and took the lead in the opening. He then kept the leading position throughout the game. Below is a brief commentary by Zhao BaoLong.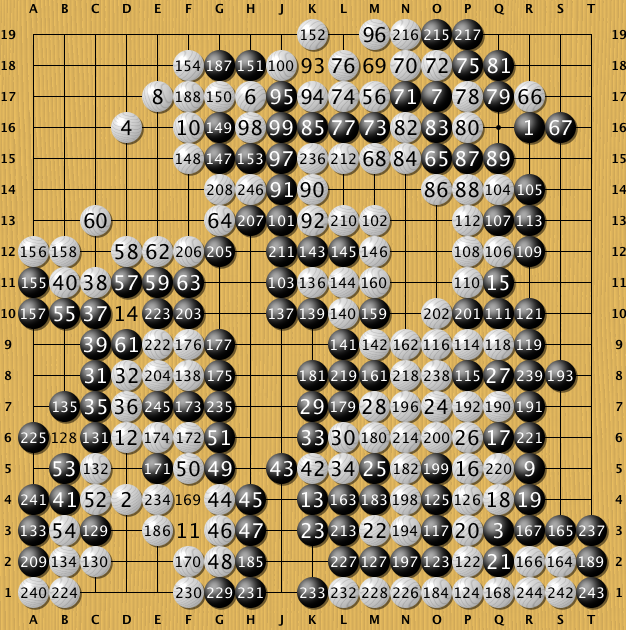 White DaiJunFu vs Thomas Debarre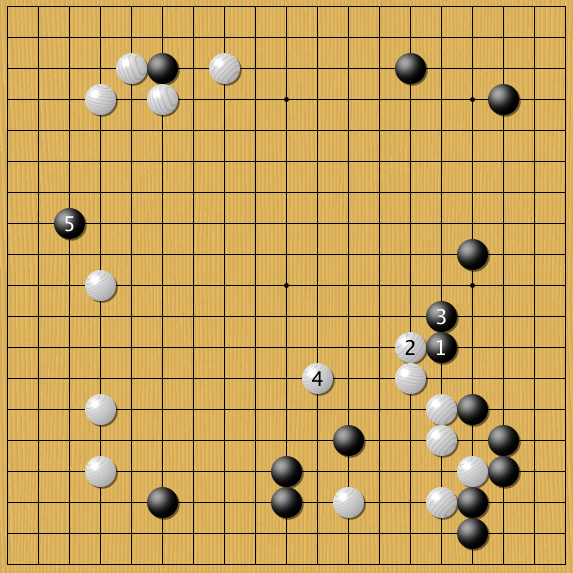 This would have been better, less passive than the jump in the game.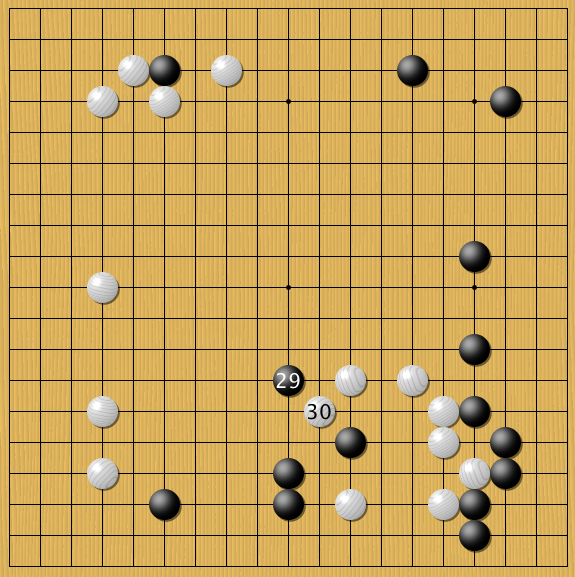 The shape of move 29 is not ideal. After move 30, it resulted that white lives in the lower side with profit of more than 10 points.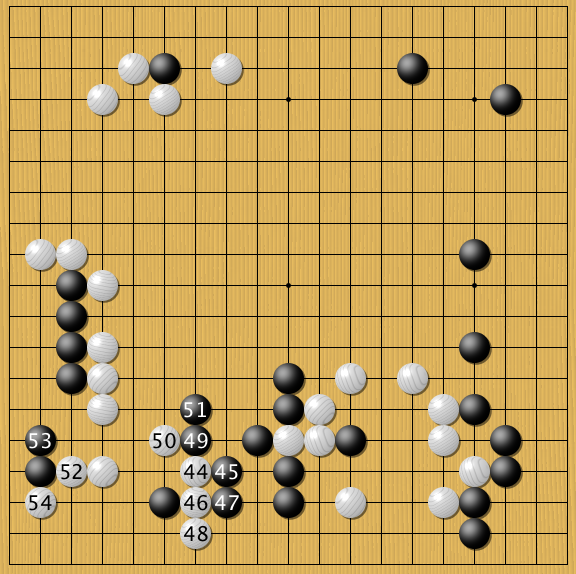 Move 44 is a severe attack. After 54, the battle in the lower side has been a great success for white. White is clearly leading.
(Photos by Motoki Noguchi and Li Yue / Comments by Zhao BaoLong)