Do you run a go project or do you know someone who does and deserves recognition?
As of March 1, entries for the 2018 Worldwide Iwamoto Awards can be submitted. The deadline of the competition is 31st of May.

The Worldwide Iwamoto Awards, organised by the European Go Cultural Centre (EGCC), is an international contest that rewards promising go projects.
It is named after 9 dan professional Iwamoto Kaoru (岩本 薫, 2 May 1902 - 29 November 1999), founding father of the EGCC in Amstelveen and three other international Nihon Ki-in go centres in Seattle, New York and São Paulo. The Iwamoto Awards were created to continue Iwamoto Kaoru's dream of spreading go around the world.

Anybody who actively promotes go and consciously places the ancient mindsport in the spotlights, can enter the competition and submit their project. Only having a plan, however, is not sufficient; you must have an up and running project that shows results. After the closing date, an independent jury, appointed by the EGCC and consisting of go experts representing all continents, will judge the submissions using a point system, according to set criteria. The top three contenders can win money prizes of €1000, €500 and once again €500.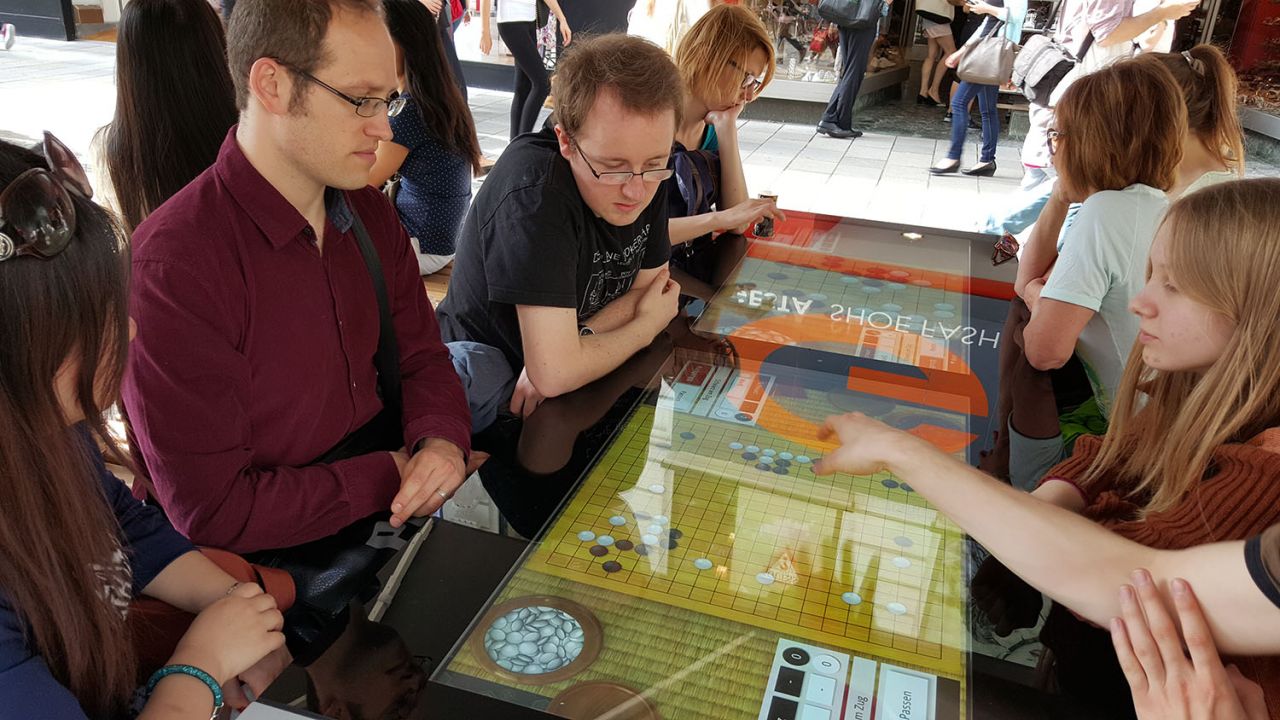 History:

The first edition of the Iwamoto Awards took place in 2001 and was won by Albert Fenech's project Strasbourg Rules. Since then, four more editions were held in 2003, 2007, 2012 and 2015. Amongst the winners was, for example, EuroGoTV in the Iwamoto Awards of 2007, now a household name to most European go players.
Until 2012, the competition was organised on a European scale. In 2015, the awards were expanded to a global level, meaning that any go enthusiast on the planet could participate: the first Worldwide Iwamoto Awards were won by Daniel Bösze's Public Touchscreen Go Table in the city centre of Vienna.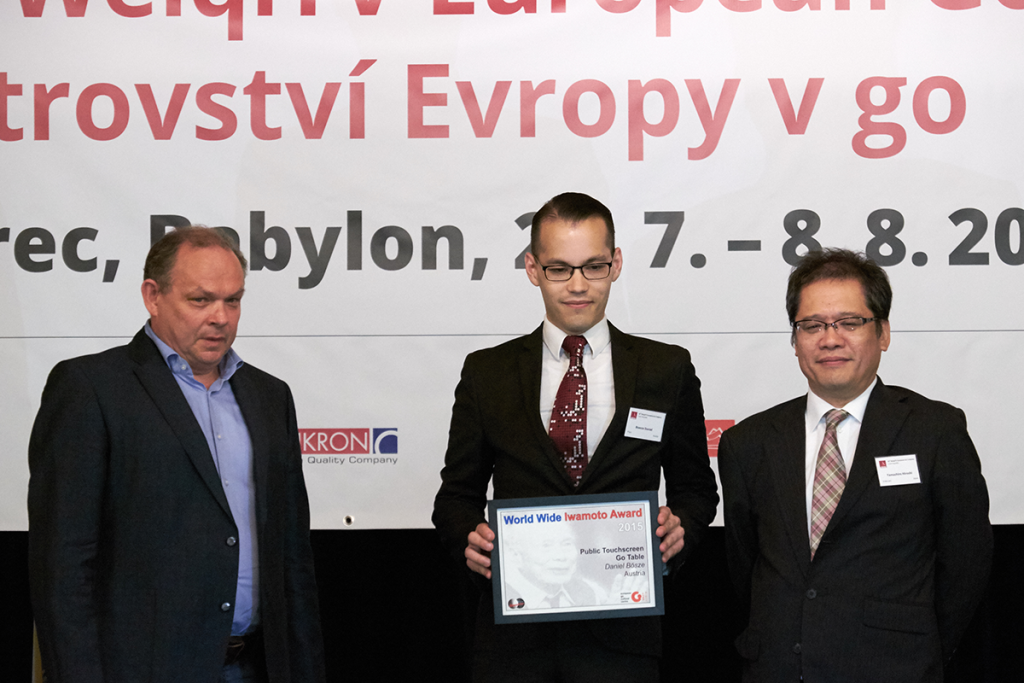 Top three of 2015 and their Projects:

Winner: Public Touchscreen Go Table by Daniel Bösze.
Encouragement Prize: The Surrounding Game by Cole D. Pruitt and Will Lockhart.
Encouragement Prize: Proyecto Gakko no Go by Maria (Loli) Puerta.

Looking towards the Future:

Besides being a monetary prize to stimulate go projects, the Iwamoto Awards serves to collect and display the inginuity of the go community. The European Go Cultural Centre believes that promoting go knows no boundaries and that everybody should be able to learn and enjoy the game. The goal of the Worldwide Iwamoto Awards is to publish all plans to promote go in one single searchable database, which enables go promoters to find best practices, ideas, and inspiration for new projects.