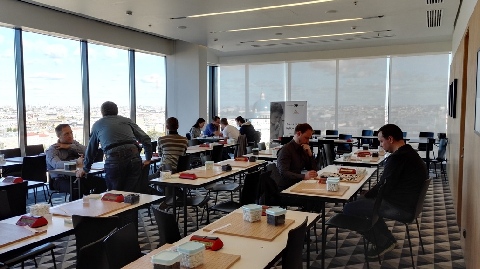 The russian and the european go federation have announced the first championship for European Professionals. All professionals with the passport of an EGF member country can take part, regardless of whether they have EGF or oriental professional accreditation.
The event is at the Azimut Hotel in Saint Petersburg on 13th and 14th February 2016 and is jointly organsed by the EGF and the Russian Go Federation.
The top prize is 1000 euro, with cash prizes down to 8th (if 8 or more players take part). The top three places will also get cups and medals, and all players will get something to remember this historic event. In additition the event will be used to select the two players to represent Europe in the 2016 Ing Cup.