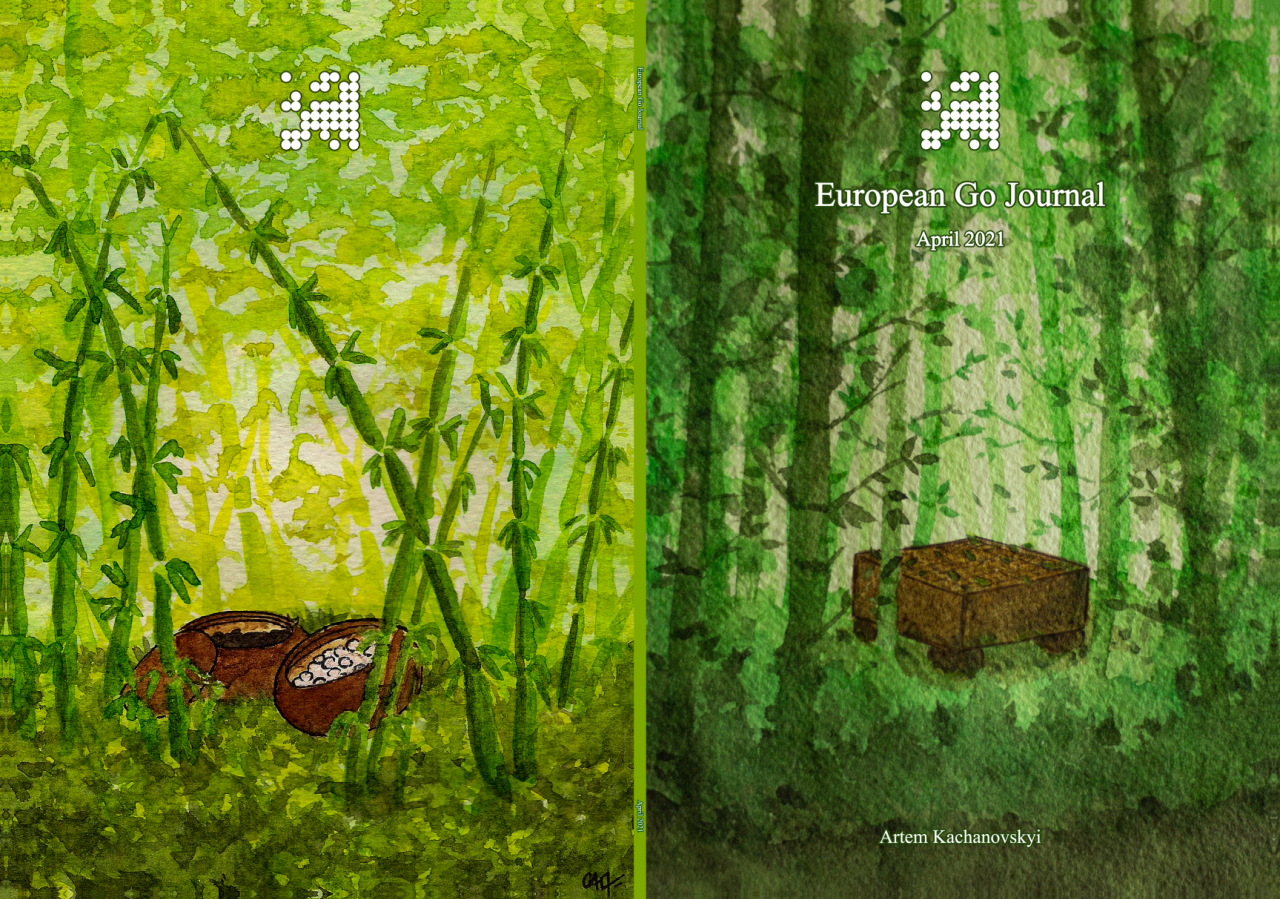 This sample article is taken from the April edition of the European Go Journal as just one example of the varied content published each month.
Alexander Dinerchtein 3p, a seven-time European go champion, presents some of the most spectacular tesujis along with detailed explanations in the
World of Tesuji
chapter. This article will give you a taste of one of the three tesujis published in the April edition.
See the
announcement of the April edition
to read about what else was included that month.
If you would like to purchase any of the past editions, send a message to
journal@eurogofed.org
Subscribe on Patreon to receive future editions of the European Go Journal automatically:
https://www.patreon.com/europeangojournal
The cover of the April edition displayed above is designed using illustrations made by Camille Lévêque from France also known under the pseudonym
Stoned on the Goban
. Visit
Camille's website
to support her by placing an order in a store or sign up to
Stoned on the Goban Patreon page
for receiving exclusive goodies each month!
World of Tesuji
---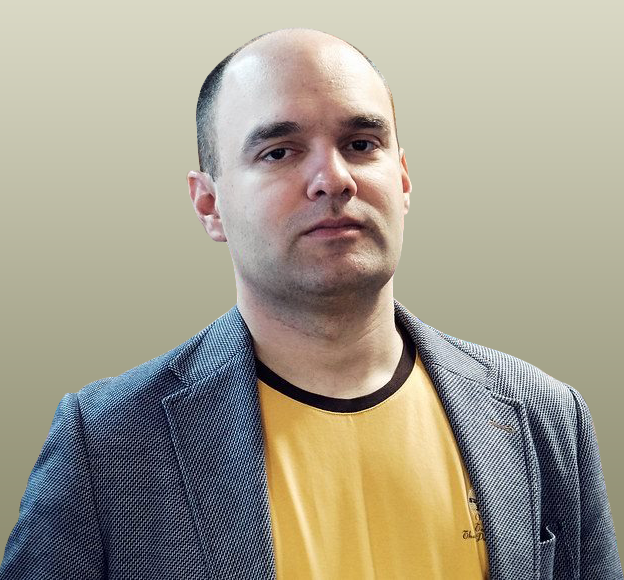 written by Alexander Dinerchtein 3p

Born in 1980 in Kazan, Russia.
Learned go at the age of six.
Seven-time European champion.
Professional go player of the Korean Baduk Association.
Coach of the European and Russian youth teams.
---
Tesuji No. 1: Ladder Adventures

Dia. 1. Did White misread the ladder?

This board position is from a game between Wu Yiming 2p (Black) and Yu Zhiying 6p (White). It occurred in round 15 of the 8th Chinese Women's A-League on 31st of March.

White has just played the marked stone. Did she misread the ladder?

Black can capture the two white stones if she plays at A.

Dia. 2. Cutting off Black's group

Black 1 takes the white stones in a ladder. However, this is exactly what White has planned; White cuts with 2 and, thanks to the ladder exchange, Black can no longer capture White's cutting stone with A. Black's separated group of 11 stones has no way to survive and is captured.

Dia. 3. Angle wedge tesuji

In the game, Wu Yiming 2p countered White's plans with Black 1 – a powerful angle wedge tesuji.

After Black cut off White's group on the left with 5, she was ahead. Wu held her lead and ended up winning this game, one of the biggest sensations of the Chinese Women's A-League this year. Wu Yiming is only just a teenager and her opponent, Yu Zhiying 6p, is one of the strongest female players in the world.

Dia. 4. Resistance is futile

Note that when White resists with the connection of 1, Black is able to return to 2 and capture the two white stones in a ladder.
White can no longer cut at 3 – Black captures the cutting stones with the moves to 8.
At 14 years old Wu Yiming is considered one of China's go prodigies. In April 2019, Nakamura Sumire, another go prodigy, turned professional in Japan at the age of 10. In March of this year, Nakamura was promoted to 2 dan professional. Perhaps in a few years we will get to see these two talented players take each other on for the female world titles. Something to look forward to!