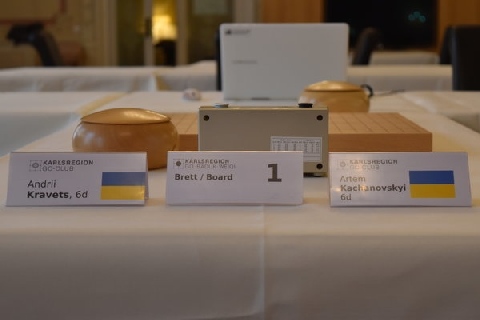 Only 2 players are left in the 3rd European Professional Qualification and only one of them will become an EGF Professional this year. We already know that the professional title goes to Ukraine.
In the semifinals, played today morning,
Artem Kachanovskyi
from Ukraine beat Cornel Burzo by resignation. The game was being live commented on KGS by Palko 1p and was transmitted by EGFPro2. Cornel Burzo did not manage to enter the finals this time unlike in the 1st and 2nd Pro Qualification.
In the other game
Andrii Kravec
beat Benjamin Drean-Guenaizia by resignation. This was their second game in the tournament, Benjamin won the first one. Andrij killed a group with a ko and Benjamin was forced to resign. The game was transmitted on KGS under EGFPro1.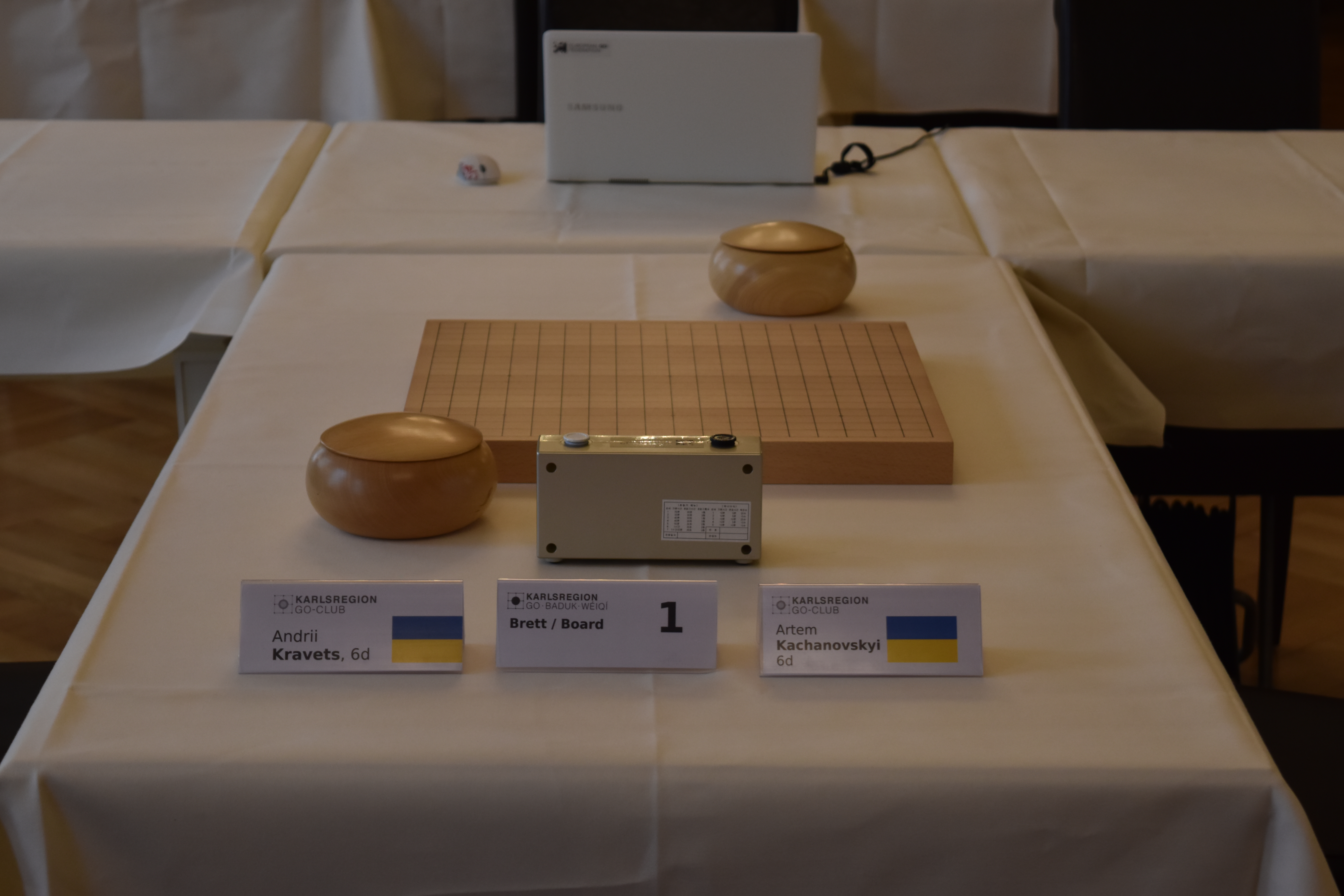 The final game will be between Andrii Kravets and Artem Kachanovskyi, both from Ukraine. Andrii had been studying in China in 2013/2014/2015. Artem has been a Top European player since about 2010. The players know each other very well, they played 45 official games against each other, 29:16 in favour of Artem.
The game will be broadcasted on KGS from 15:00 CET and it will be live commented from 16:00 CET by Pavol Lisy, the 1st EGF Professional.
All the results can be found
here
.