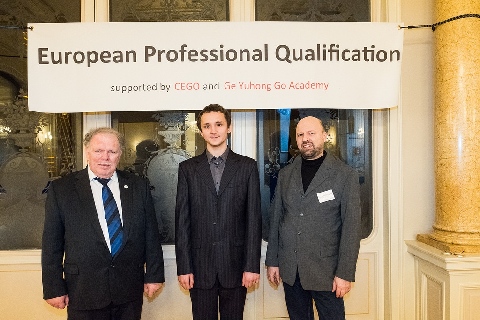 Artem Kachanovskyi from Ukraine made it to be the 5th EGF Professional and the only one certified by EGF in 2016. Artem won all his 5 games in the
3rd European Professional Qualification
against Zhao Pei, Dmitrij Surin, Tanguy Le Calve, Cornel Burzo and Andrii Kravets.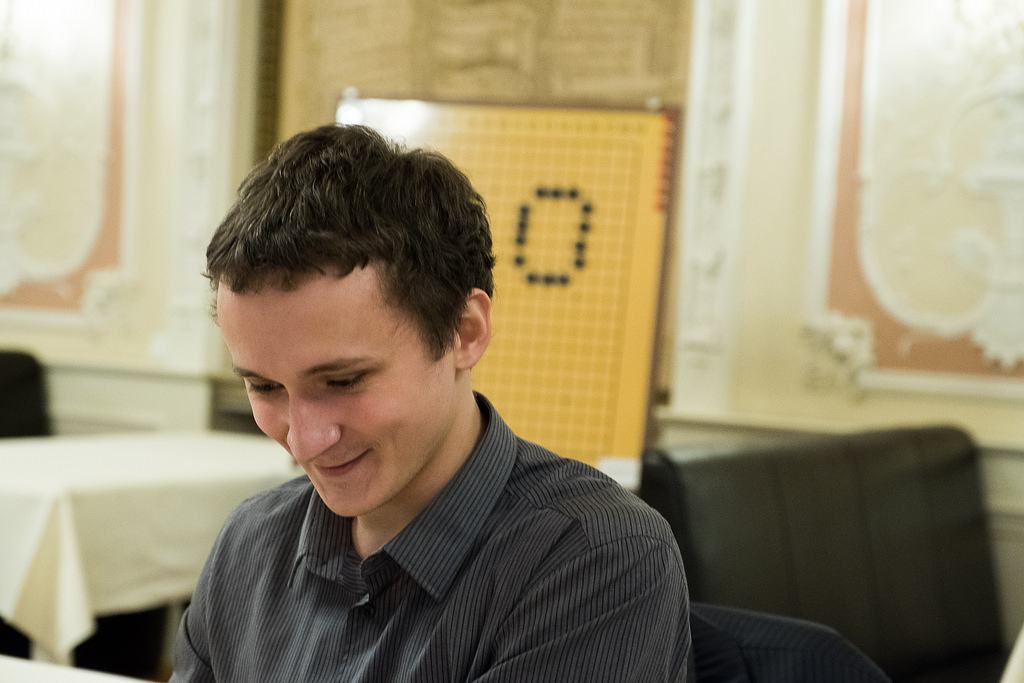 Artem will become 1 dan Professional officially on 1st of April 2016. There will be a small ceremony at the Grand Slam in Berlin at end of April. Artem, as an EGF Professional now, is automatically qualified for
Grand Slam
as all other EGF Professionals.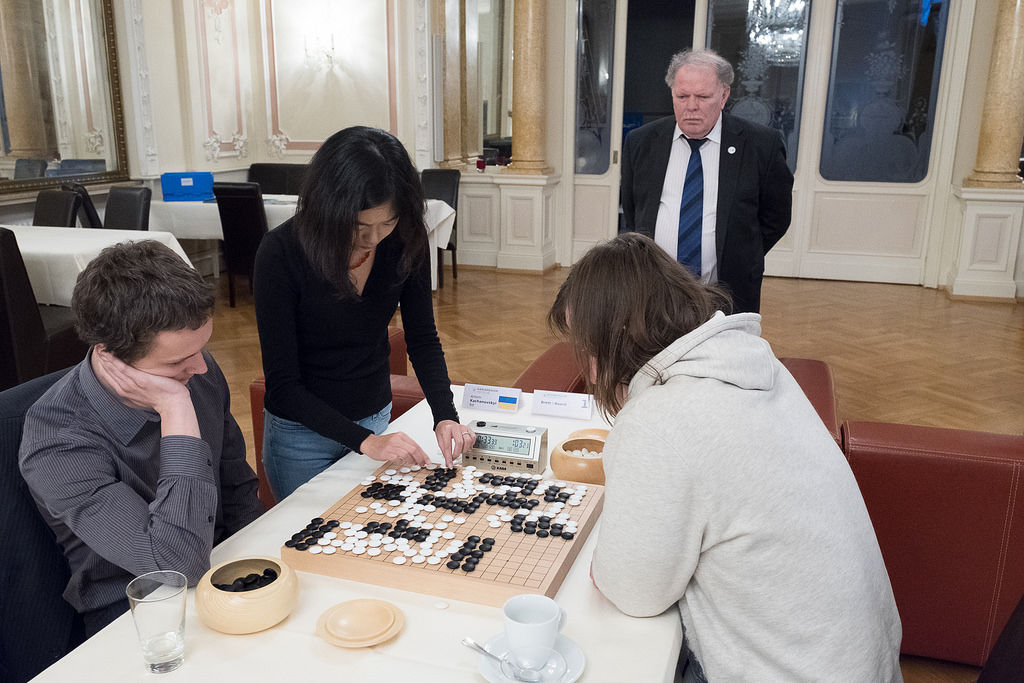 Artem faced his long time rival, Andrii Kravets from Ukraine, in the finals. He won the
game
by 7,5 as Black.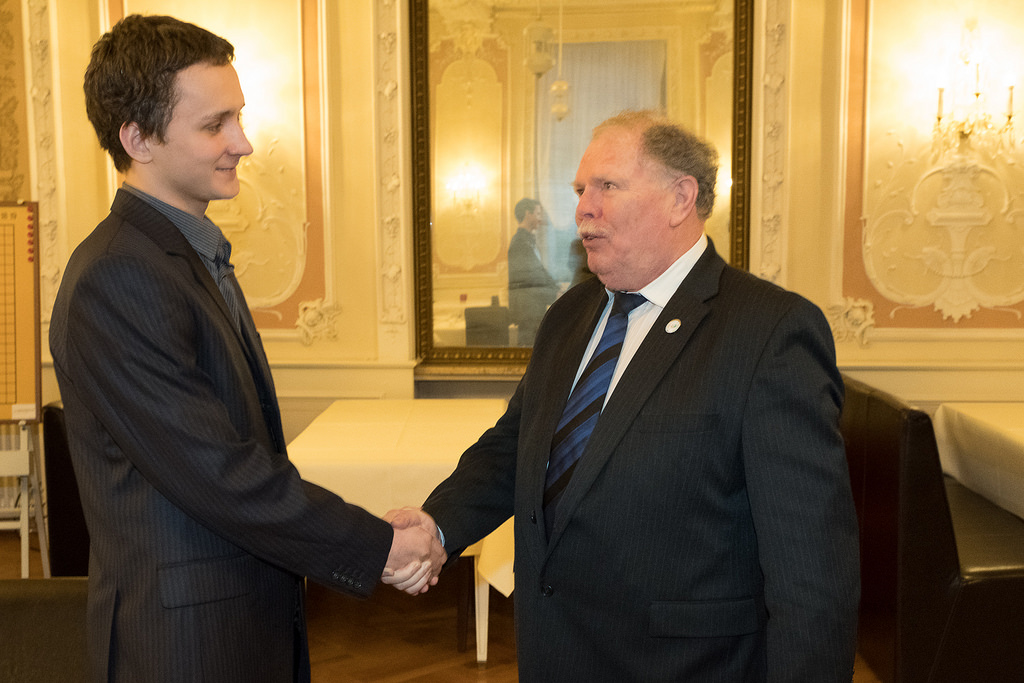 Congratulations for Artem!
In 2017, EGF will certify 1 professional Go player again. The qualification tournament should take place arround March, EGF is looking for a host.
Photos
by Harry van der Krogt