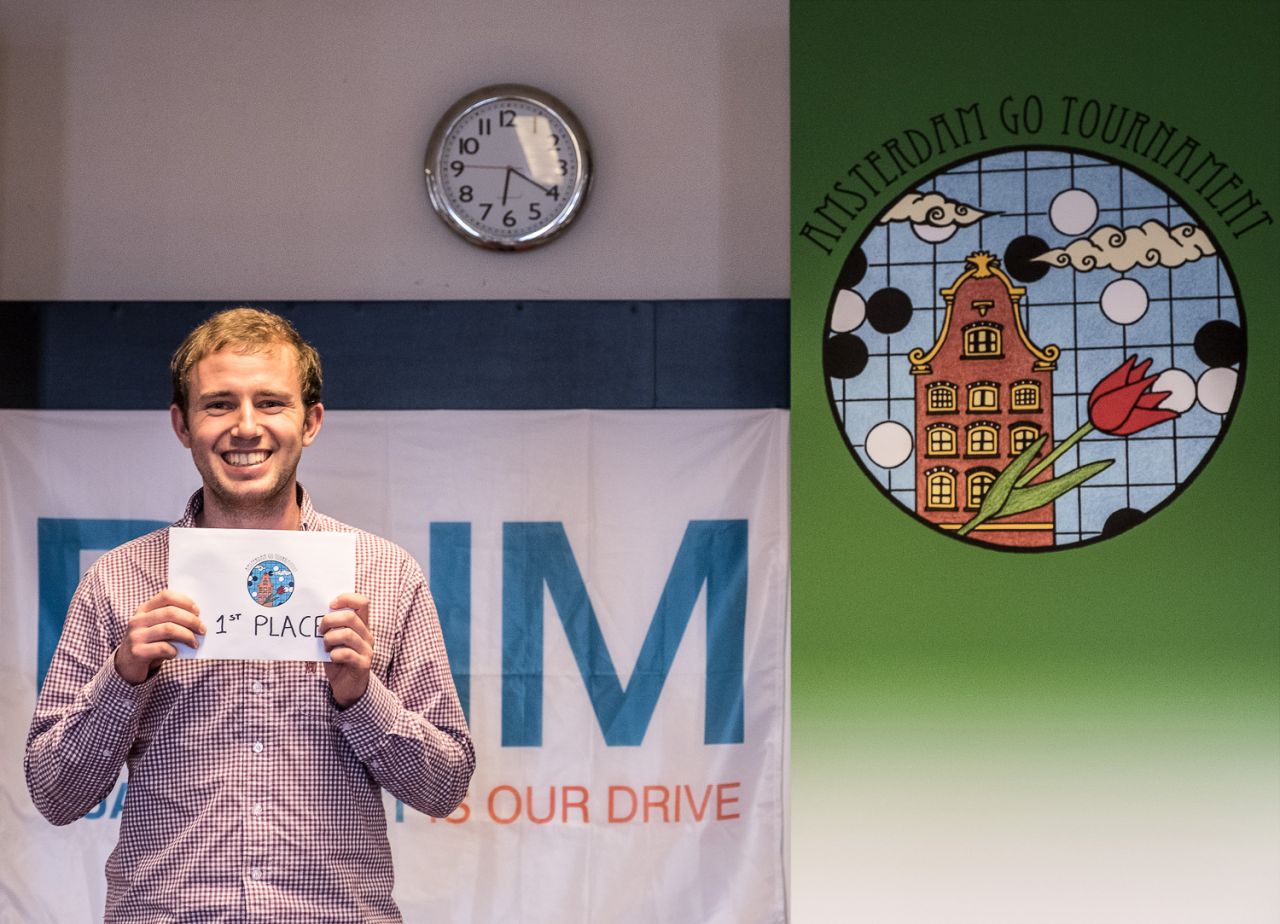 The 45th Amsterdam International Go Tournament took place from the 5th untill the 8th of May in the European Go Cultural Center in sunny Amstelveen, the Netherlands. 68 players from all over Europe competed for the title.
It was the ever friendly Thomas Debarre (6d, France) who left all others behind him, being the only one in the top group to beat all his competitors, winning six games.
The last game of the tournament between Thomas and Dominik Boviz was deciding. If Dominik won, both players would end up with 5 wins. After what Thomas himself considered to be an unfavorable fuseki, the tables turned in the middle game. Dominik skillfully made sabaki inside Tomas' moyo and raced ahead on territory. However, Thomas managed to reduce Dominik's territory considerably without losing points himself and after a good endgame the score was 11,5 points in his favor.
Dominik Boviz 6d (HU), Tanguy Le Calvé 6d (FR), Stanisław Frejlak 5d (PL) and Yaqi Fu 6d (CN) shared second place, with 4 wins out of 6 games.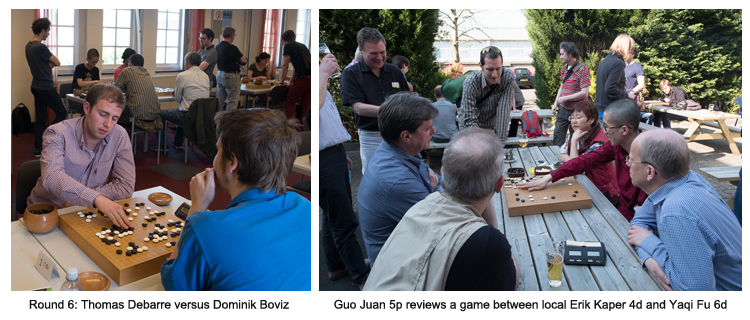 Stanisław Frejlak 5d, who came second in the Main Tournament, deserves an honorable mention for performing remarkably well. The young Pole managed to win the Rapid side Tournament on Saturday the 7th of May, without losing any games and finished ahead of several 6d players.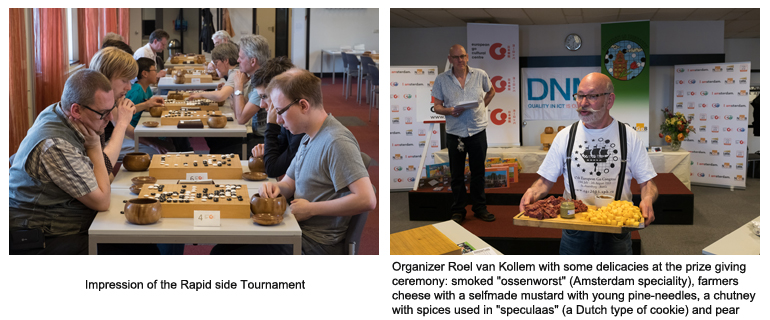 For the complete tournament results, click here.
More pictures of the tournament can be found here.