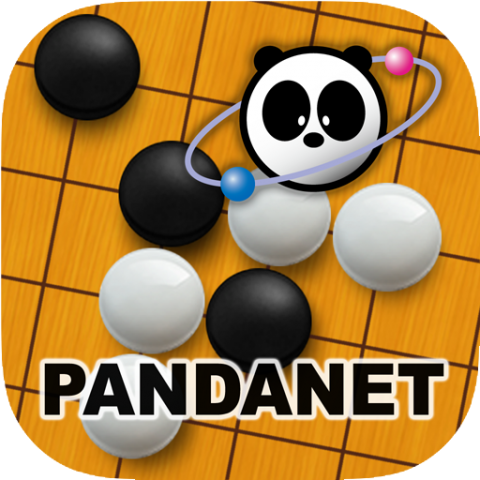 The league A of the 6th Pandanet Go European Team Championship has already finished and so we know which four European team will play the finals this summer.
In this tournament, national teams play in a league system on the Pandanet – IGS server. The team consist of up to 12 players, out of which four are selected to play in each round. The games are rated C Class (weight factor 0.5).
The season 2015-2016 had started 15th September 2015, with 34 teams and 3 leagues:
League A: France, Ukraine, Czechia, Romania, Russia, Netherlands, Finland, Serbia, Germany and Sweden
League B: Poland, Hungary, Israel, Austria, Denmark, Norway, Turkey, Belgium, Slovakia, Italy, United Kingdom, Switzerland League C: Slovenia, South Africa, Bulgaria, Lithuania, Croatia, Spain, Ireland, Cyprus, Iceland, Portugal, Kazakhstan, Greece
Results: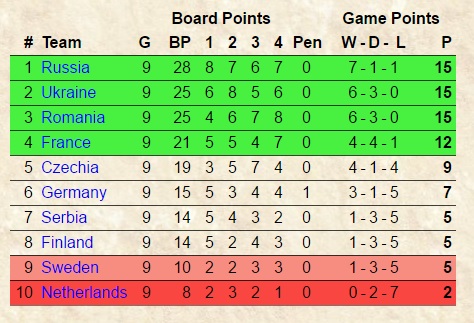 The winners are Russia, Ukraine, Romania and France, respectively. The finals will be played in the European Go Congress 2016, St Petersburg, Russia, in July 2016.
The last team, Netherlands, automatically falls down to the league B. The team of Sweden , will play another round against 2nd place in B league, which will be most likely Hungary. The match will be played on 5 boards in June. Israel, 1st place from League B has already secured it's spot in the A league for next season by winning all the games so far.
For more details, see the official web site http://pandanet-igs.com/communities/euroteamchamps