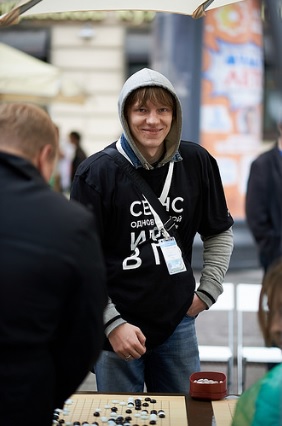 On May 21st a great record was made in St. Petersburg – more than 200 people played Go in the city center. This day, the simultaneous games took place: 27 strongest Go players from all over country were fighting with 191 participants. Therefore, the match became the largest Go game in Russian Go history.
This event lasted for 2 hours and altogether, 252 participants played Go during this time. 41 games were finished not in favor of Russian Go masters, so almost each sixth player has beat the master.
Different players participated in this simultaneous games: well-known professionals as well as new players, who have played their first Go match offline, adult and young Go fans too. There were also new guests – people who heard about the game for the first time – they had a chance to learn theory and practice the game.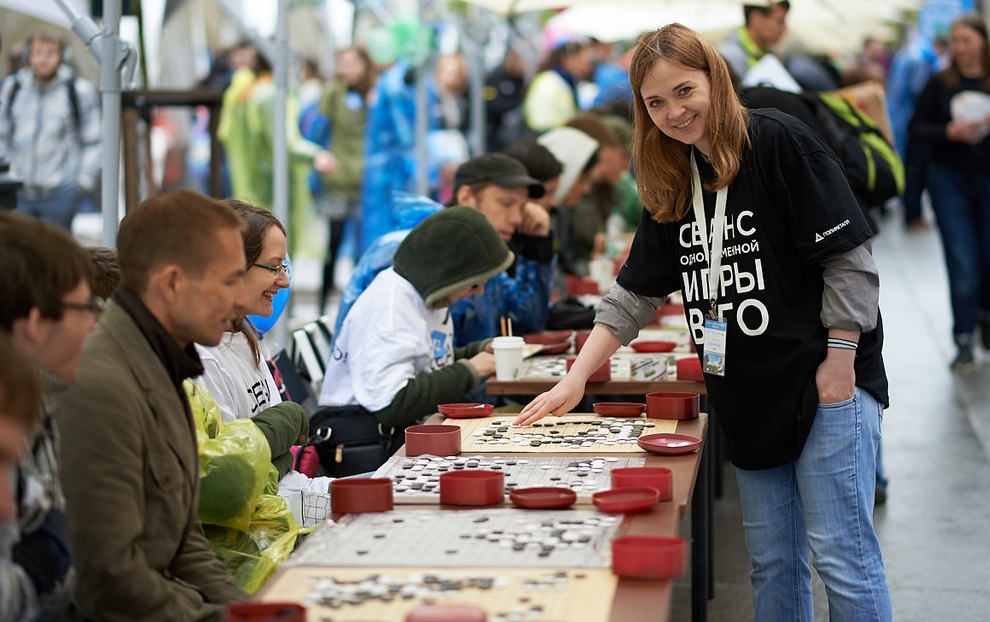 The new vision of the game was introduced on the event – a large board with the big stones for playing on it:
For information: The biggest simultaneous Go game in Europe was held in 1991. Haruhiko Shirae, 8 dan pro, played simultaneous Go on 102 boards in front of the Eiffel tower in Paris. The match last more than three hours, but the majority of the games still remained unfinished.

More pictures here and video: