The finals of the 2016 Gold Cup World Amateur Go Tournament were played between the 14th and 19th September, amongst 32 of the top amateur players in the world. Twenty of the players qualified through online preliminary rounds and the remaining twelve were seeded based on their results at the World Amateur Go Championship of 2016. With the prize money of 200,000 RMB for the 1st place (= 27,000 Euro!) and the players strength ranging from 4 dan to 8 dan, the battles must surely have been fierce.
Among the participants were seven European players, namely: Cristian Pop (7d, Romania), Andrii Kravets (6d, Ukraine), Dmitry Surin (6d, Russia), Csaba Mero (6d, Hungary), Dusan Mitic (6d, Serbia), Stanislaw Frejlak (5d, Poland) and Andrew Simons (4d, United Kingdom).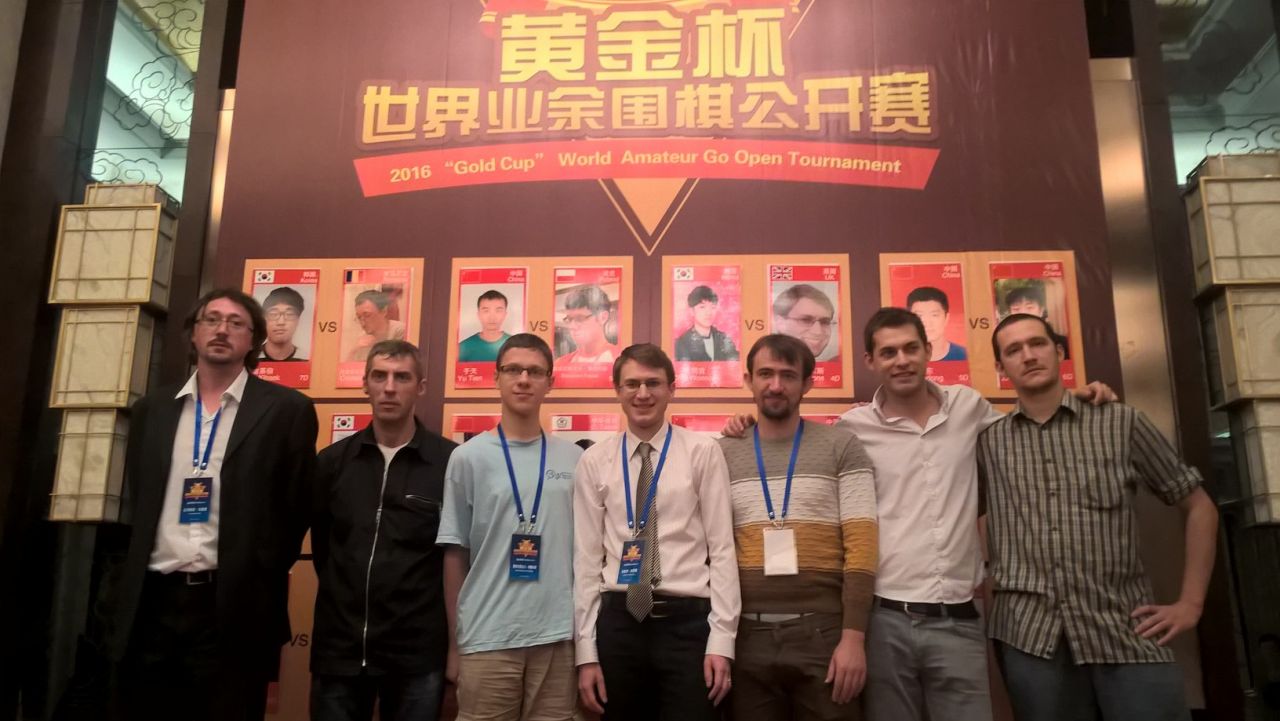 Andrew Simons was the lowest ranked participant. Although in the end he did not win any games, he played well -- in the 4th round, he lost by just half a point to the Taiwanese 6-dan Lin Keng-Ping. Andrew diligently reported his games and impressions on a Go forum (the link is at the end of the article).
Dusan Mitic had a great start, as he was the only European player to win his first round game (against Csaba Mero). He also won the second one, against Chan Yi Tien (7d, Taiwan). Unfortunately, that was the end of his winning streak, and he ended with two victories. Also Stanislaw Frejlak, the youngest participant from Europe, scored two points (he won against Andrew Simons and Rafif Shidqi Fitrah, 5d from Indonesia).

The rest of the European players won three games each:
Andrii Kravetz won against Lin Keng-Ping, Dmitriy Surin and Huang Yu Tang.
Csaba Mero also won against Lin Keng-Ping and Dmitry Surin. He also beat Li Xinchen (5d, China).
Cristian Pop won against Stanislav Frejlak, Zheng Shihua (6d, China) and Dusan Mitic.
Dmitry Surin has beaten Rafif Shidqi Fitrah, Dusan Mitic and Andrew Simons.
Although nearly half of the participants came from China, the country that performed the best was Korea: its seven representatives took the top seven places. Interestingly, there were no participants from Japan – presumably due to the WAGC qualifiers, which took place on the 17th and 18th September.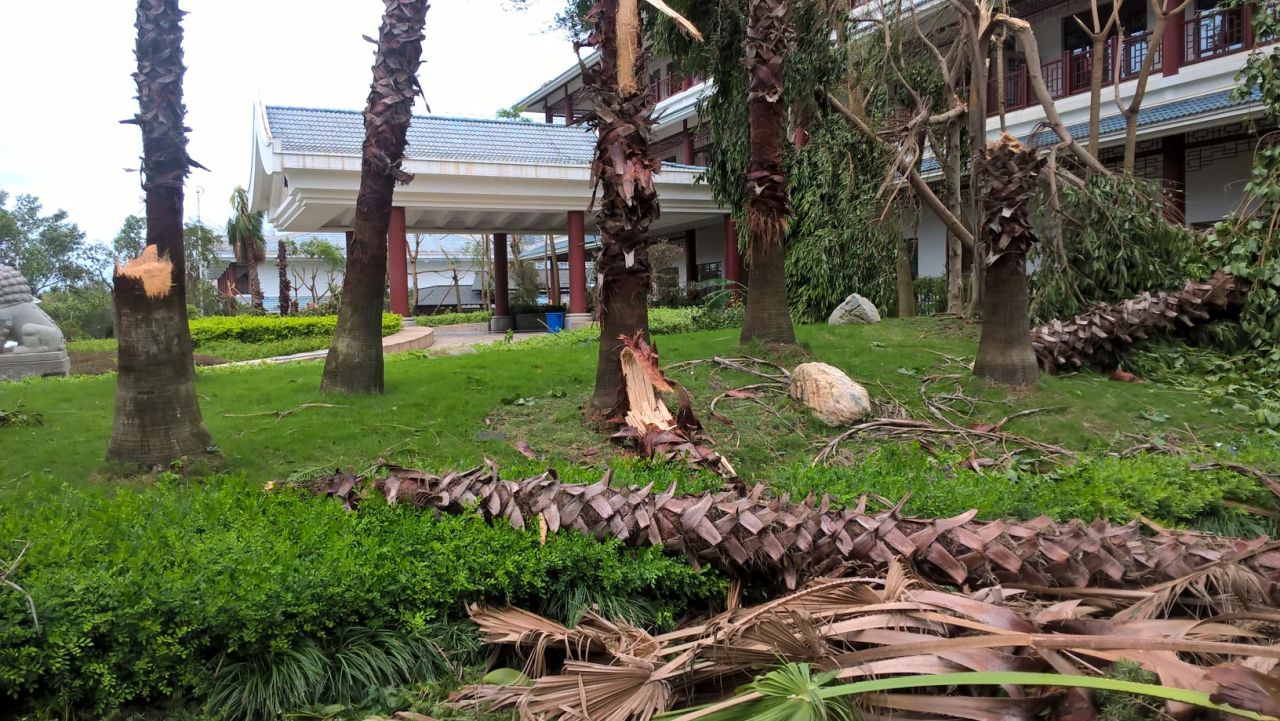 During the tournament, Xiamen experienced the strongest typhoon to hit southern Fujian since 1949. Although typhoon Meranti affected nearly 1.5 million people, the players remained safe and could continue the tournament. The Korean players offered to donate part of their prizes to Xiamen to help the typhoon damages. Congratulations to Korea for their excellent performance and generous attitude!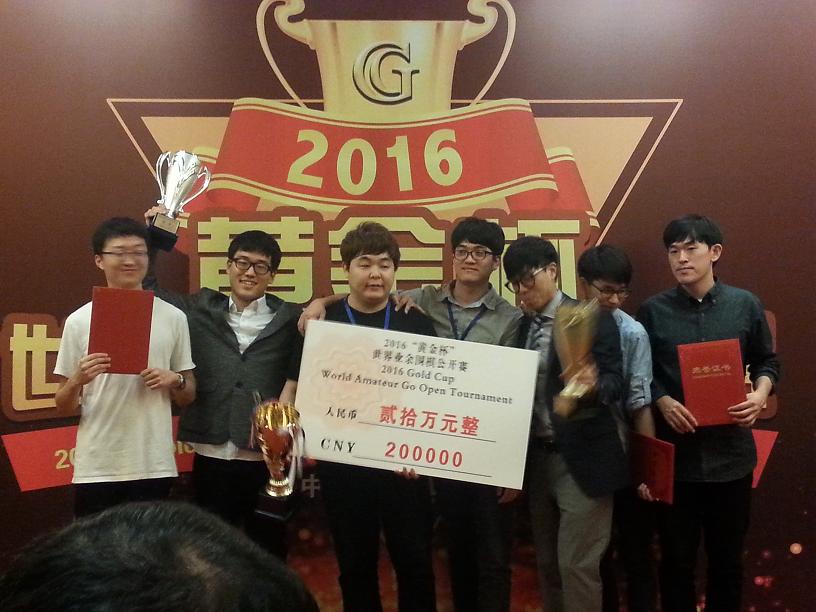 A big thanks to both Andrew and Csaba for providing input (including photos) for this article!

For additional information, see:
The tournament site: http://www.tygemgo.com/eevent/gold/2016/final.asp
Andrew's reports: http://www.lifein19x19.com/forum/viewtopic.php?f=12&t=13554
Report from the tournament [in Chinese]: http://sports.sina.com.cn/go/2016-09-18/doc-ifxvyqwa3430188.shtml