Frankfurt was the venue for this year's German Go Championship finals from September 30th until October 3rd. Lukas Krämer 6d won handily, having been undefeated during the entire 7-round-tournament. Zhang Yi 5d only lost to Krämer und thus became vice champion. Johannes Obenaus 6d who, after four straight wins, was fancied the favourite against Krämer, but started a losing streak after his game against Benjamin Teuber 6d and thus came in third.
Teuber was part of another highlight when he played against Krämer in the 6th round. Even this late into the championship both players showed fighting spirit when the whole board seemed ablaze with ko-fights and semeais (see below for the kifu).
The results of the tournament can be found here:
http://www.dgob.de/tourn/tourn.cgi?f=16dedgem.txt&mode=cml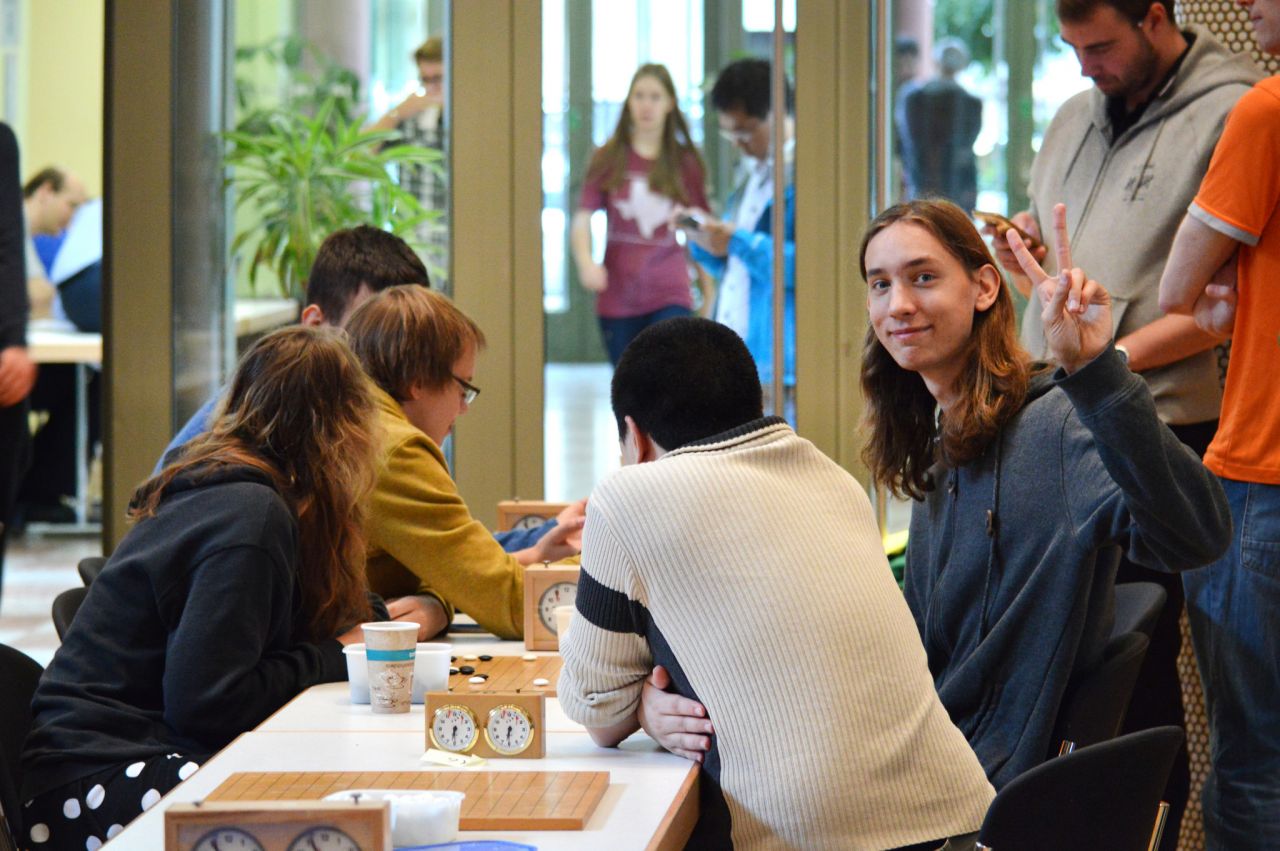 Apart from watching the championship, visitors participated in the 2nd Frankfurt TipTap Tournament, won by Kim Seong-jin 7d from Korea. The atmosphere during the entire event was very laid back since it took place during a long weekend. Monday, October 3rd, happened to be German Unity Day (celebrating reunification of the BRD and the GDR in 1990) and so people could enjoy a little more go than what is usual at German tournaments.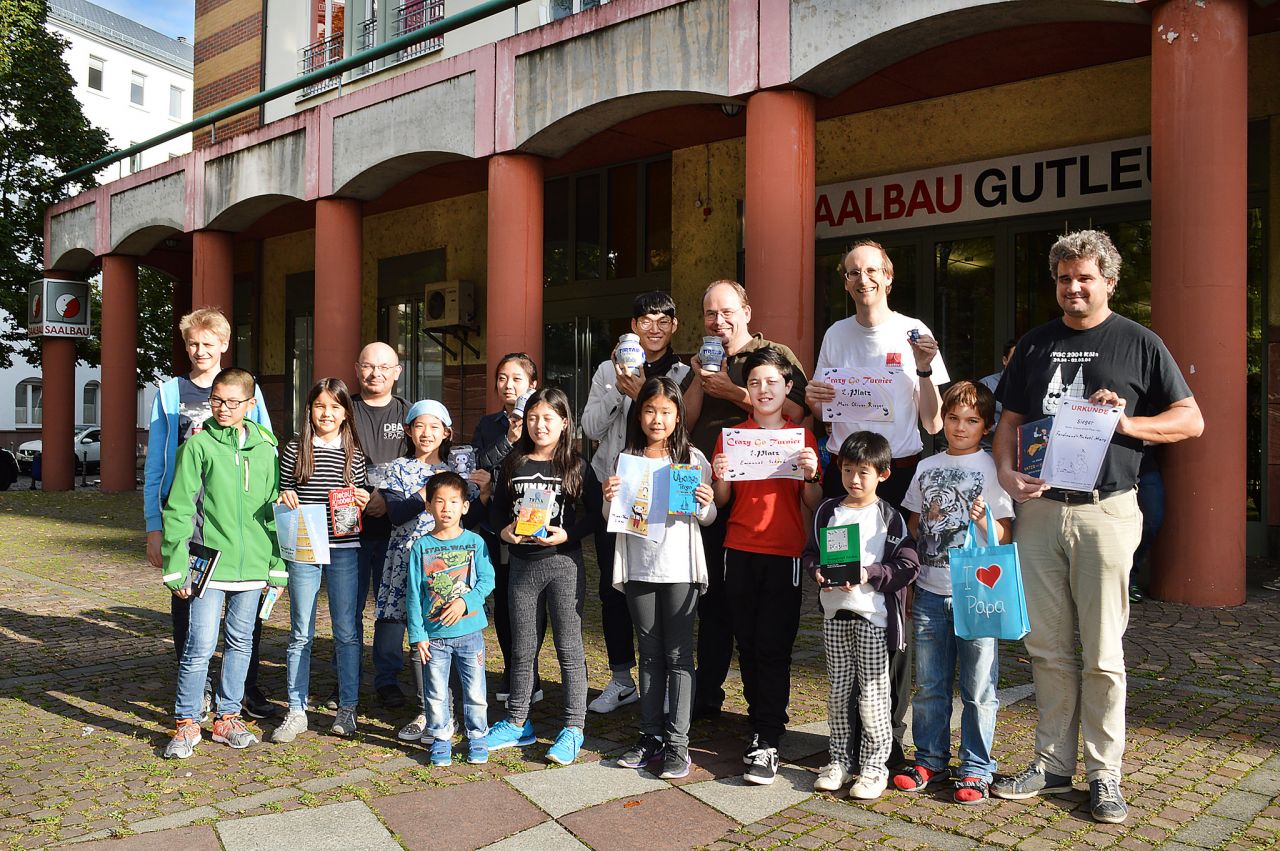 This news post was made in collaboration with German go blog
http://www.go-baduk-weiqi.de/
.
A few kifus from the German Championship, first Benjamin Teuber 6d vs. Martin Ruzicka 4d:
Stefan Kaitschik 5d vs. Lukas Krämer 6d:
Stefan Kaitschik vs. Zhang Yi 5d:
Benjamin Teuber vs. Lukas Krämer: