Once again, the Kansai Ki-in has invited EGF pros to participate at the Sankei Cup in Japan. This year, Europe was represented by Ilya Shikshin 1p and Andrii Kravets 1p, whereas the AGA sent Eric Lui 1p.
With this year's participation, all six EGF pros have now played at the Sankei Cup: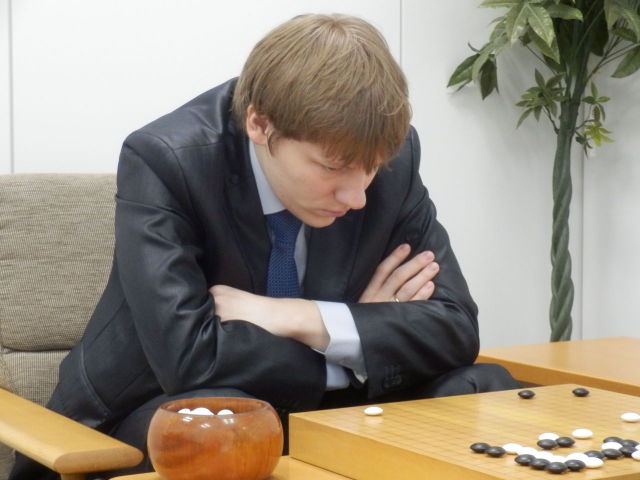 Even though this year the tournament ended quickly for the guest players, it was perhaps more valuable that they were able to experience the atmosphere at a Japanese pro tournament first-hand and gain insight on the inner workings of the most mature pro system in the world.
Staying at the Kansai Ki-in dormitory, the guest players thus shared the same living space with local pros and inseis, bringing them into close contact with them for a better cultural exchange. Coordinator Li Ting 1p stresses that, with this experience, each of our representatives becomes more aware than anyone in Europe of the duties and expectations of a pro.
We are grateful for the opportunity provided by Kansai Ki-in and look forward to next year's edition of the Sankei Cup.
Game records
Ilya had a difficult pairing, facing Taniguchi Toru 3p, runner-up in the U25
Shinjin-O
tournament.
Ilya (W) went on the offensive by creating a moyo after another, forcing Black to enter his sphere of influence, but each attack on Black was skillfully thwarted. The game became close eventually after Ilya's furious invasion, but it was barely not enough to catch up and he chose to resign.
Andrii's game proceeded in a similar fashion. Perhaps Hoshikawa Koyo 3p's territorial play made Andrii (Black) lose his calm and start difficult fights. Black's aggressiveness did not pay off as White nimbly dodged the last direct confrontation.
In Eric Lui's game, another moyo was destroyed. Watanabe Yoshiki 2p's invasion turned into a counter-attack and Eric (Black) was forced to resign.
2017 Europe/America vs. Kansai Ki-in Youth Exchange Match
It is another tradition to pair the guest players from the Sankei Cup against young local pros to get a better understanding of each other's go culture in exhibition matches.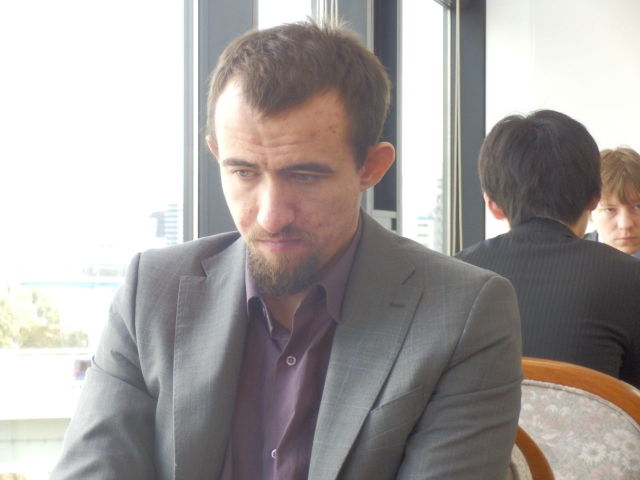 Ilya was matched against Watanabe Yuu 1p. His free-style play led to several trades and earned him the victory in the end.
Andrii used his routine Micro Chinese opening against Tsuji Shigehito 1p who created a timebomb ko in Black's formation and successfully used it to expand his territory towards the centre.
Eric and Ono Ayako 1p played a relatively peaceful game. Black's counter-cut in the centre turned out to be fruitless and she eventually had to resign.