On the 15th of January I got up early on the morning, at 3:00 am, packed and ready for my journey to Leksand for the Grand Prix Final.
Starting from Hamburg Airport I flew to Stockholm. It was something of a surealistic start, for the sunrise in the east, seemed to change in a sunset in the east as I flew north for a great weekend full of go and fun.
Being one of the first to arrive on this day, it was a pleasure to meet many old (young) friends again and a new one, Daniel Hu 5d from Great Britain.
Based on the Bonus Points which they had collected over the course of the Grand Prix that year, the players were divided into 4 groups. the ones in Pot 1, were set as number 1 in each group, the other pots were populated by a drawn lottery, and then these players divided over the groups.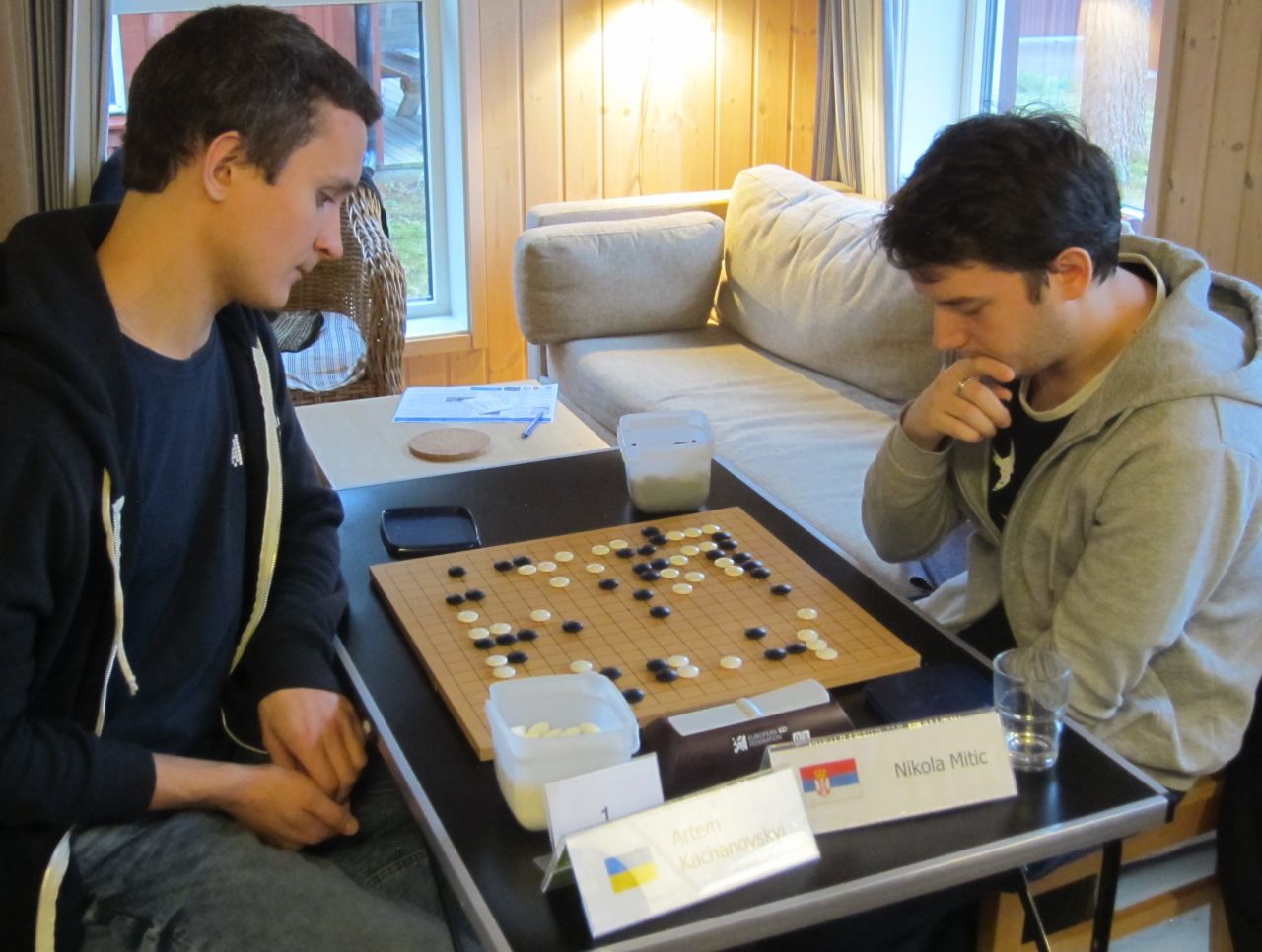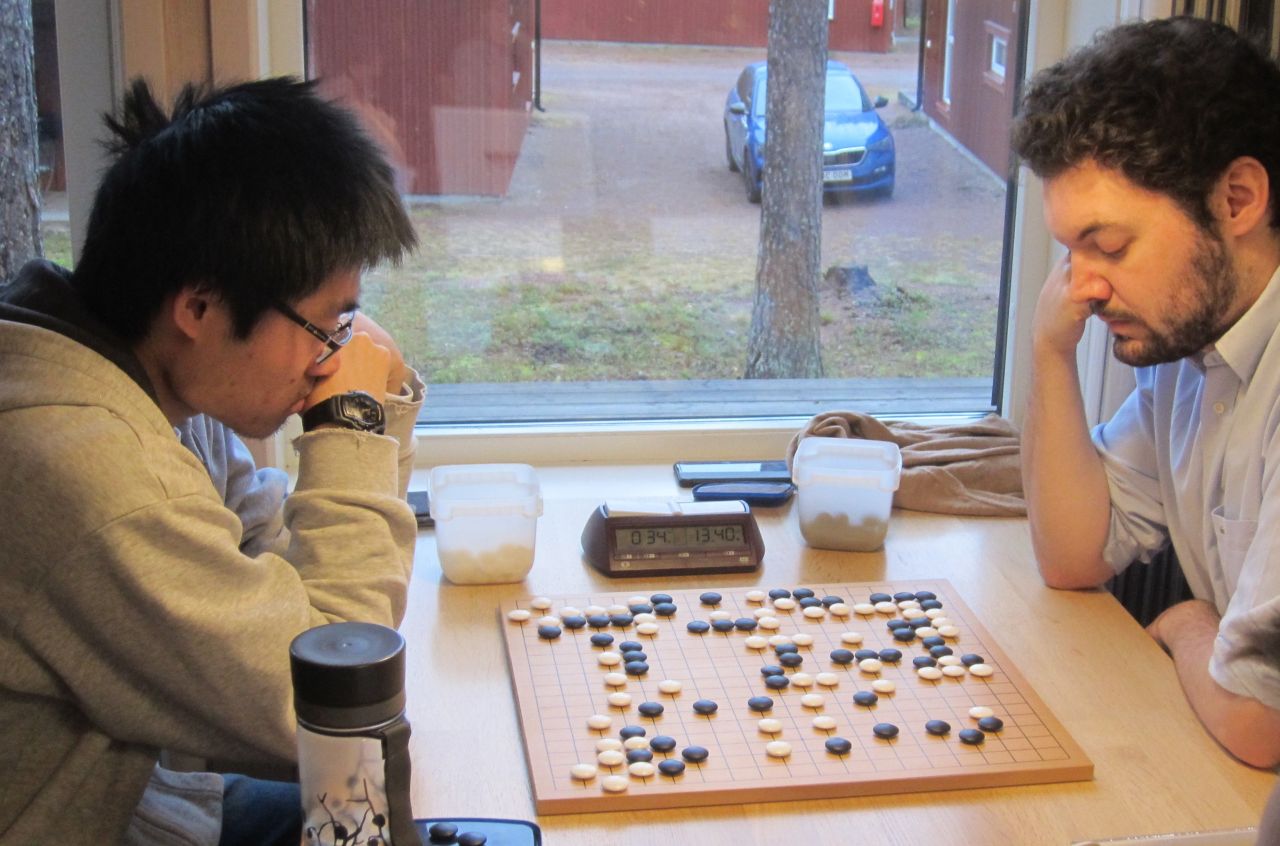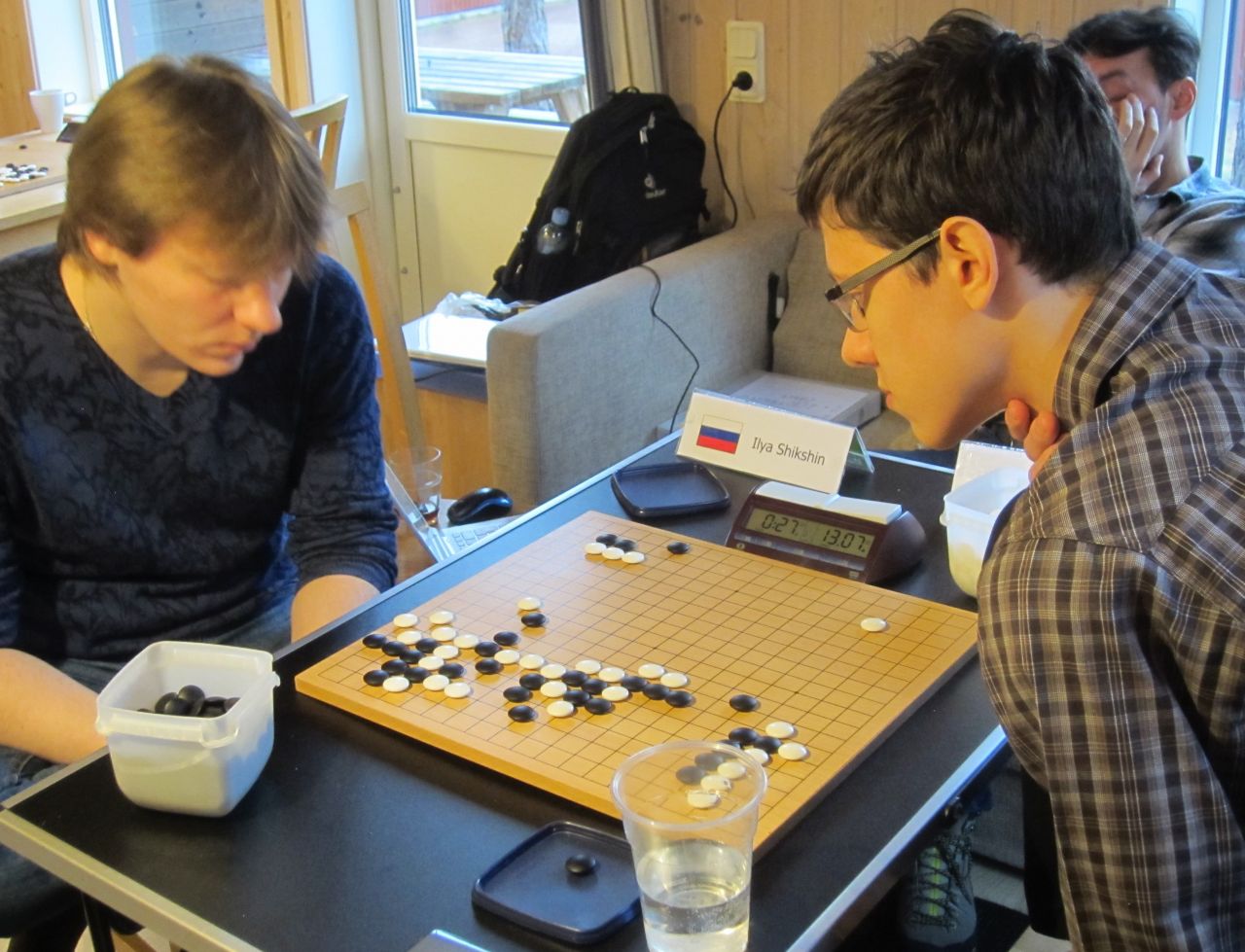 The first two days were reserved for the group stage. Only in group D did we see some big upsets, with two pros being eliminated by two amateurs. The results of Daniel Hu 5d were especially remarkable as he beat both
Pavol Lisy 2p
and
Tanguy Le Calvé 1p
.
On Thursday evening we had a great break, when Martin Stiassny organised a trip to an ice hockey game of the local team Leksand IF who lost 0-1 against Örebro HK. This was a great event, enjoyed by all who participated and visited the stadium.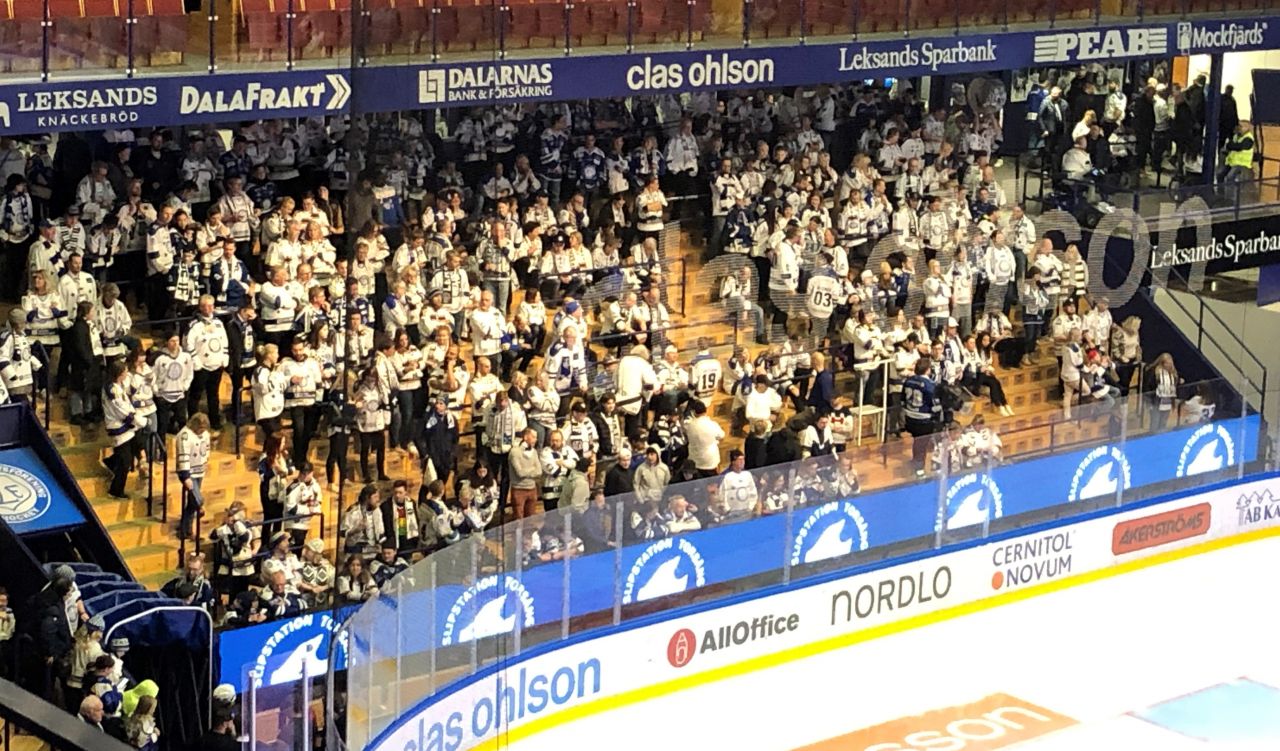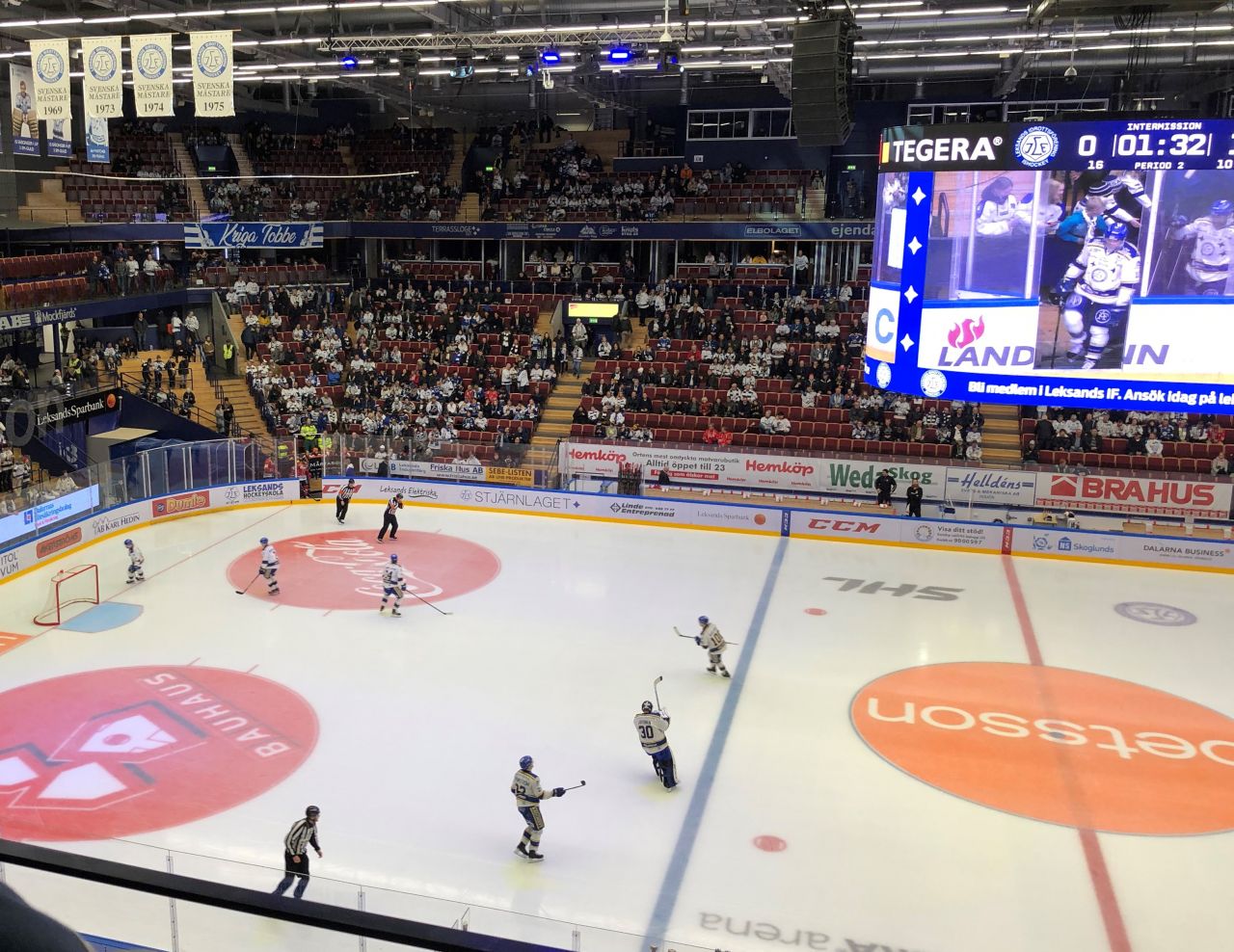 The quarter-finals saw one big upset where
Ilya Shiksin 3p
, lost against Stanislaw Frejlak 7d.
In the semi-finals, Daniel Hu 5d was finally stopped by
Artem Kachanovsky 2p
who thus fought his way into the finals where he met
Mateusz Surma 2p
who was able to win against Stanislaw Frejlak 7d. And so the final saw a rematch of the Grand Slam Final in Berlin of last year.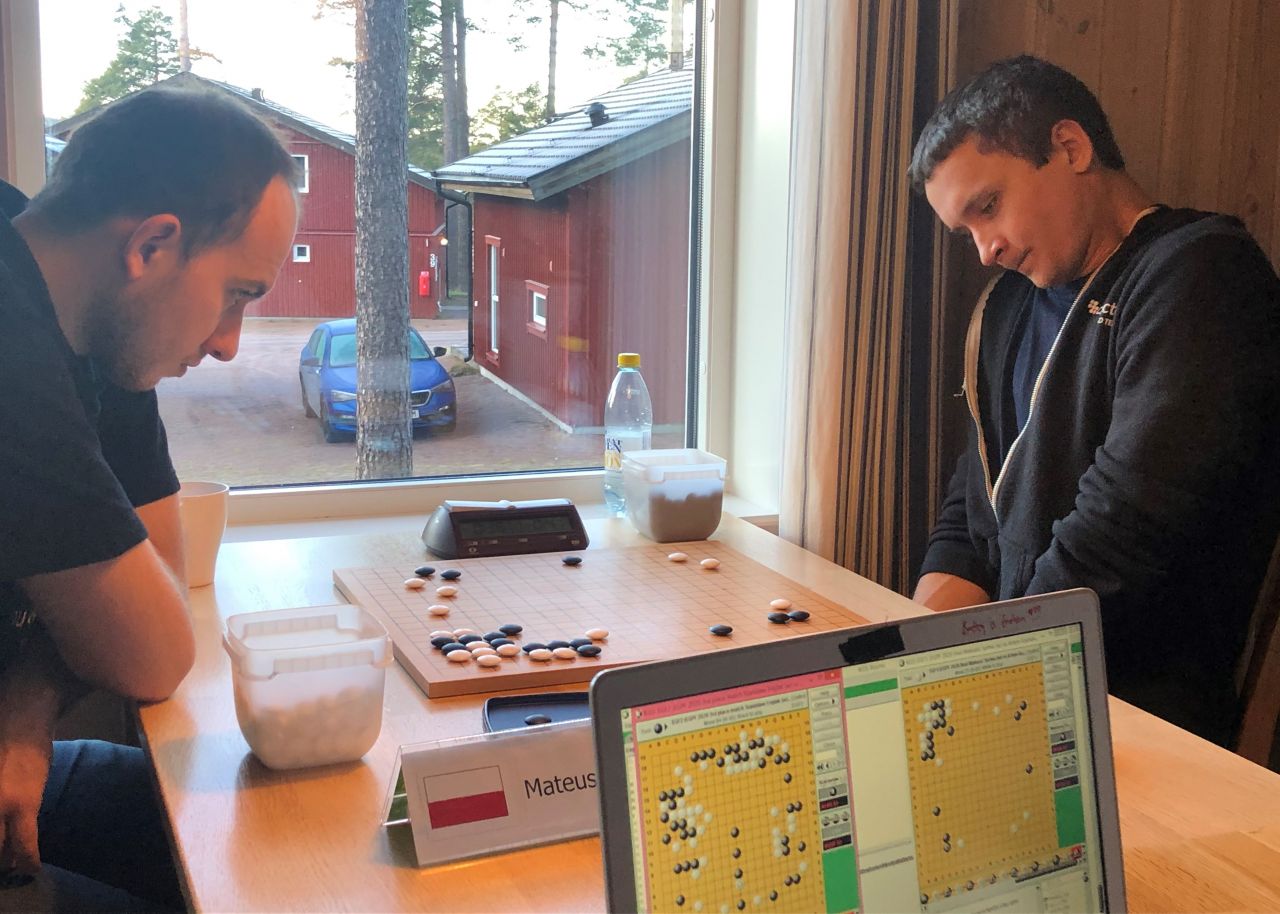 Saturday evening ended with me cooking for all players and scribes. The best thing about this was that only 10 wanted to join me, and the rest planned to go out for a pizza instead. Unfortunately I still miscounted the food supplies, and had to go out for a second round of shopping. Everyone enjoyed Pasta Bolognese à la Tony.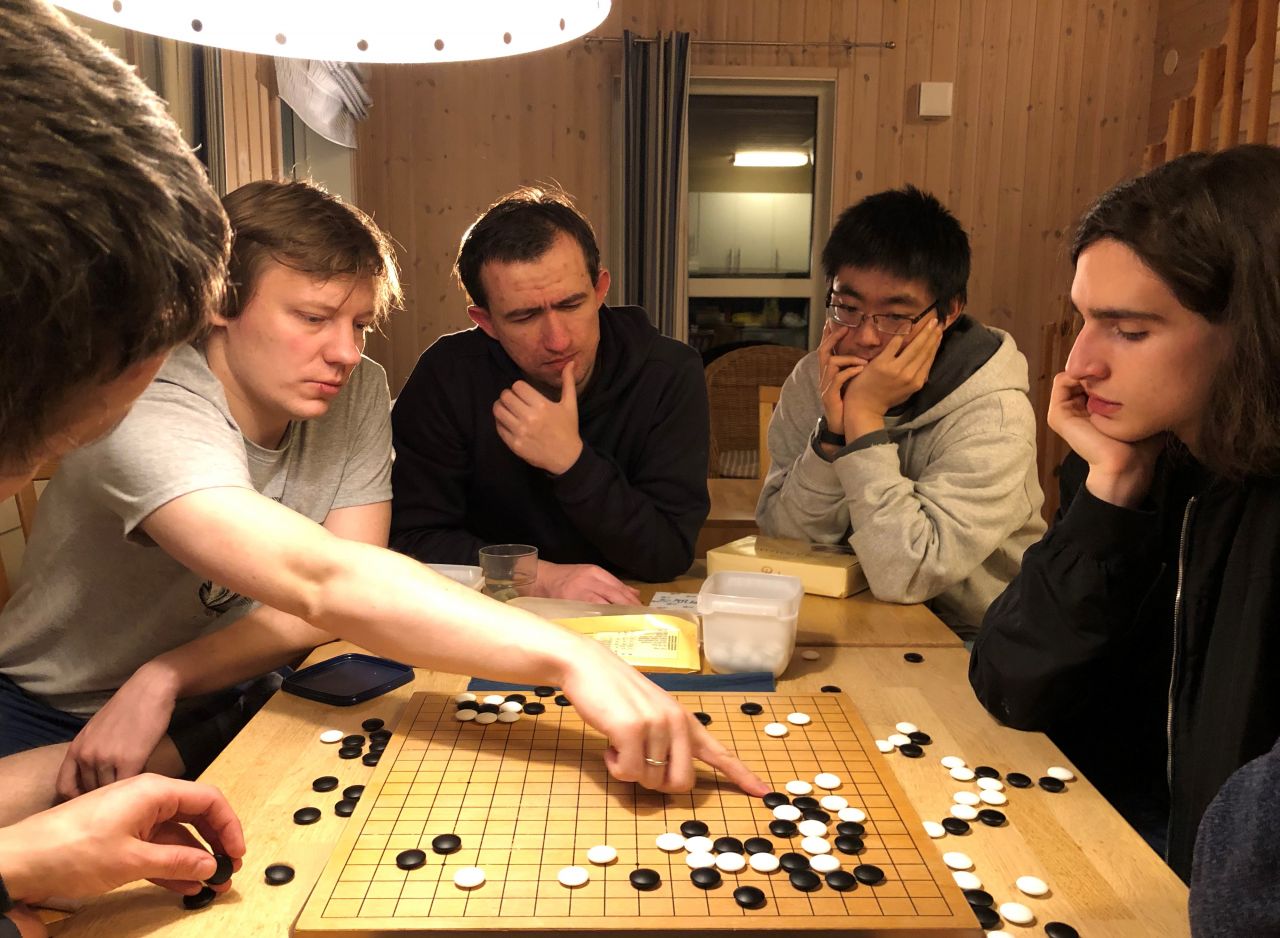 On Sunday we started with the small-final for third and fourth place, and with the two games for the minor places - fifth and sixth, seventh and eighth. This meant that tension was already high when one hour later the clash for first place started.
Everyday
Antti Törmänen 1p
, Cornel Burzo 6d, Li Yue 5d, Pavol Lisy and me transmitted one or more games on KGS and on Twitch.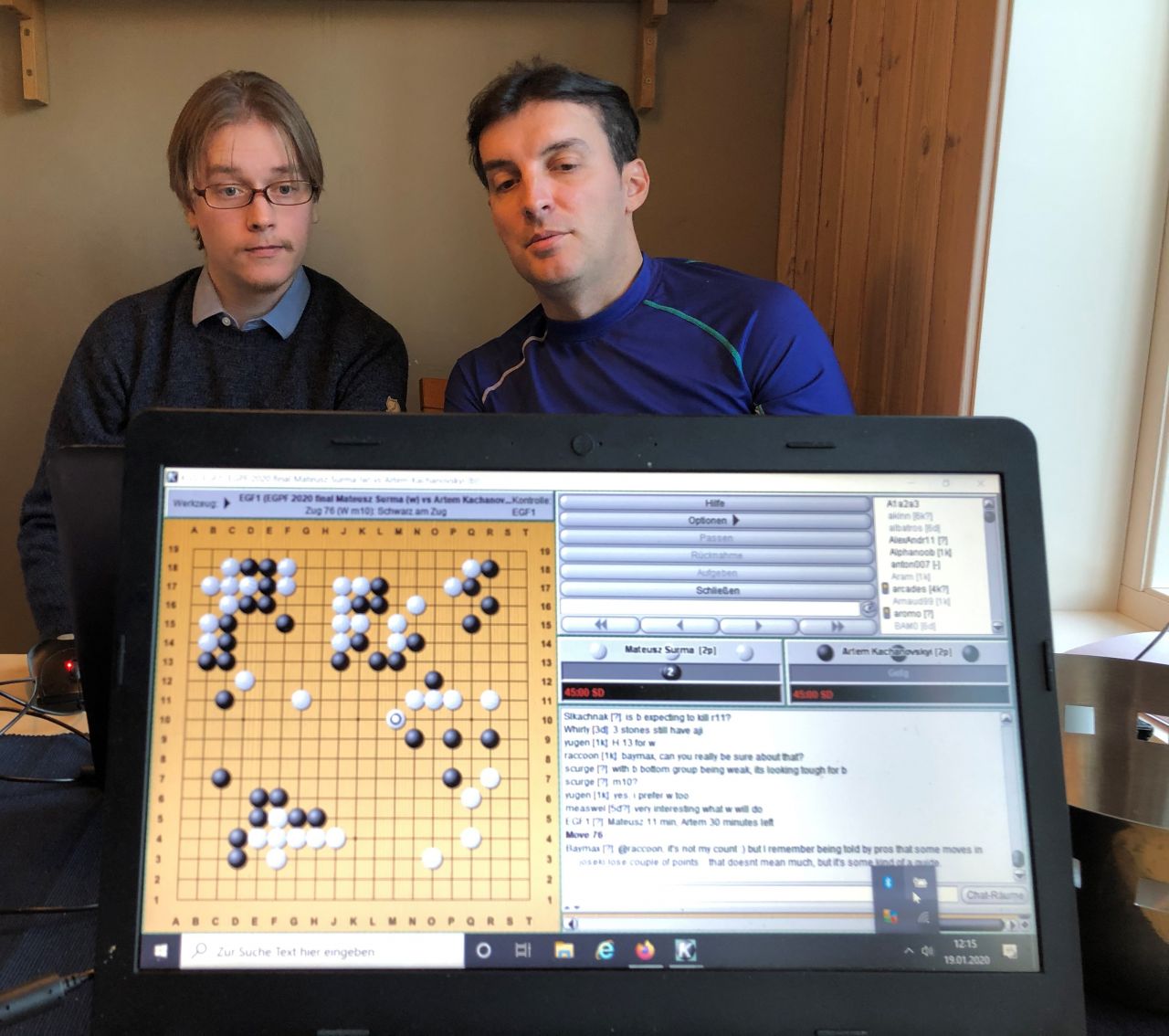 The revenge match between Mateusz and Artem, was again won by Mateusz who thus took the Grand Prix Final for the second time in a row. In the small-final Stanislaw was able to win against Daniel Hu.
All results of the tournament and most of the kifu can be found here.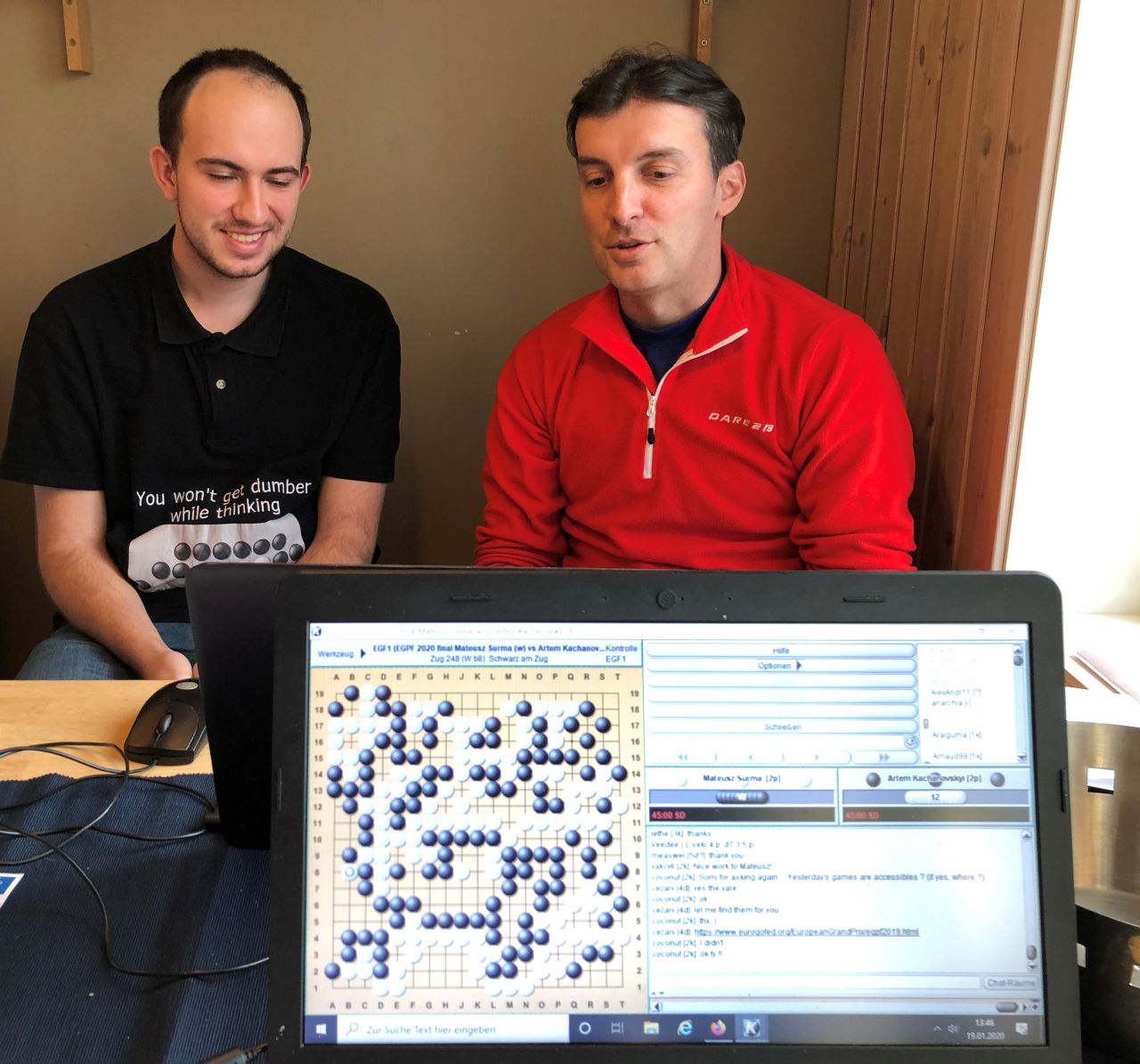 A small interview with Mateusz after the tournament:
A review of his books can be found here.
How relieved were you winning the game against Artem Kachanovskyi?
I just felt good about that game right from the opening. I managed to keep myself more or less focused during the game and didn't really feel under any pressure. After losing the first game in the tournament I felt very bad and I thought that I would not be able to get through the group stage. But with every next game I think I played better than the previous ones and somehow managed to win the tournament.
How many hours a day do you study Go?
It depends on the day. Recently on average maybe only about 2 hours per day. On some days I don't study at all. Then again on some days I can solve life & death problems for 5-6 hours per day.
I don't have much time for studying recently, because my wife is in 9th month of pregnancy and most of the duties at home fall on me. And I also try to develop my company
polgote.com
- I run an Online Go School, arrange group and individual go lessons with various teachers (sometimes I teach as well), I distribute go equipment and books to shops but also sell them as a retailer (in October 2019 I imported half of container of high quality go equipment from China). In a few months me and my wife plan to move to Poland (currently we live in Russia). After that I also plan to start organizing tournaments and go camps in various countries in Europe.
Do you study a lot with Leela or similar bot?
I try to review and analyze every game I play with a bot. Sometimes I also try to study the endgame in pro games with AI.
Did the amount of study change after you got married?
Yes. I study much less than before.
What (old) go master is your favorite player?
I don't really have any favorite player. For example when I was studying in Asia and was regularly reviewing pro games, quite often I didn't even check to see who the players were.
With which (old) master would you like to play castle game?
With Honinbo Shusaku.
What goals do you have as go player?
Generally, I would like to win every tournament, in which I participate.
Amongst the upcoming tournaments in 2020, I will try to focus most on the Grand Slam, the European Championship and the European Pro Championship.
In one word what does go mean to you?