This year, with the help of cameras we were able to transmit and scribe 4 games remotely. None of the scribes was in the same room as the players!
During the first 2 rounds we faced some challenges, but they were resolved without a lot of effort.
Due to the cancellation of a flight, Poland's board 4 was allowed to play online as Poland had no reserve player available in Vatra Dornei.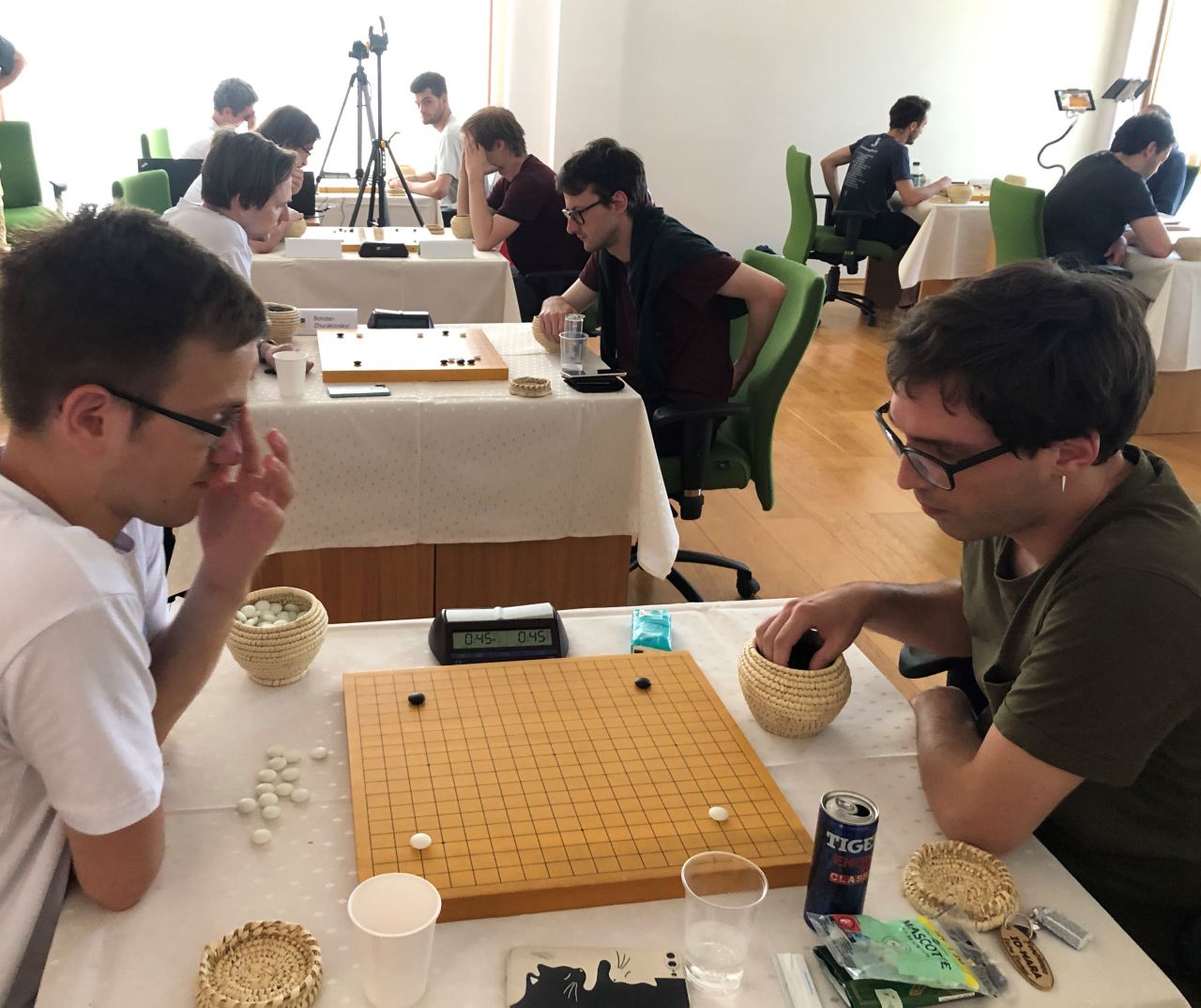 The first round created already some nice results to guarantee fighting in the next 2 rounds.
Where the defending champions France drew 2-2 against Czechia, and Ukraine was able to beat Poland 3-1.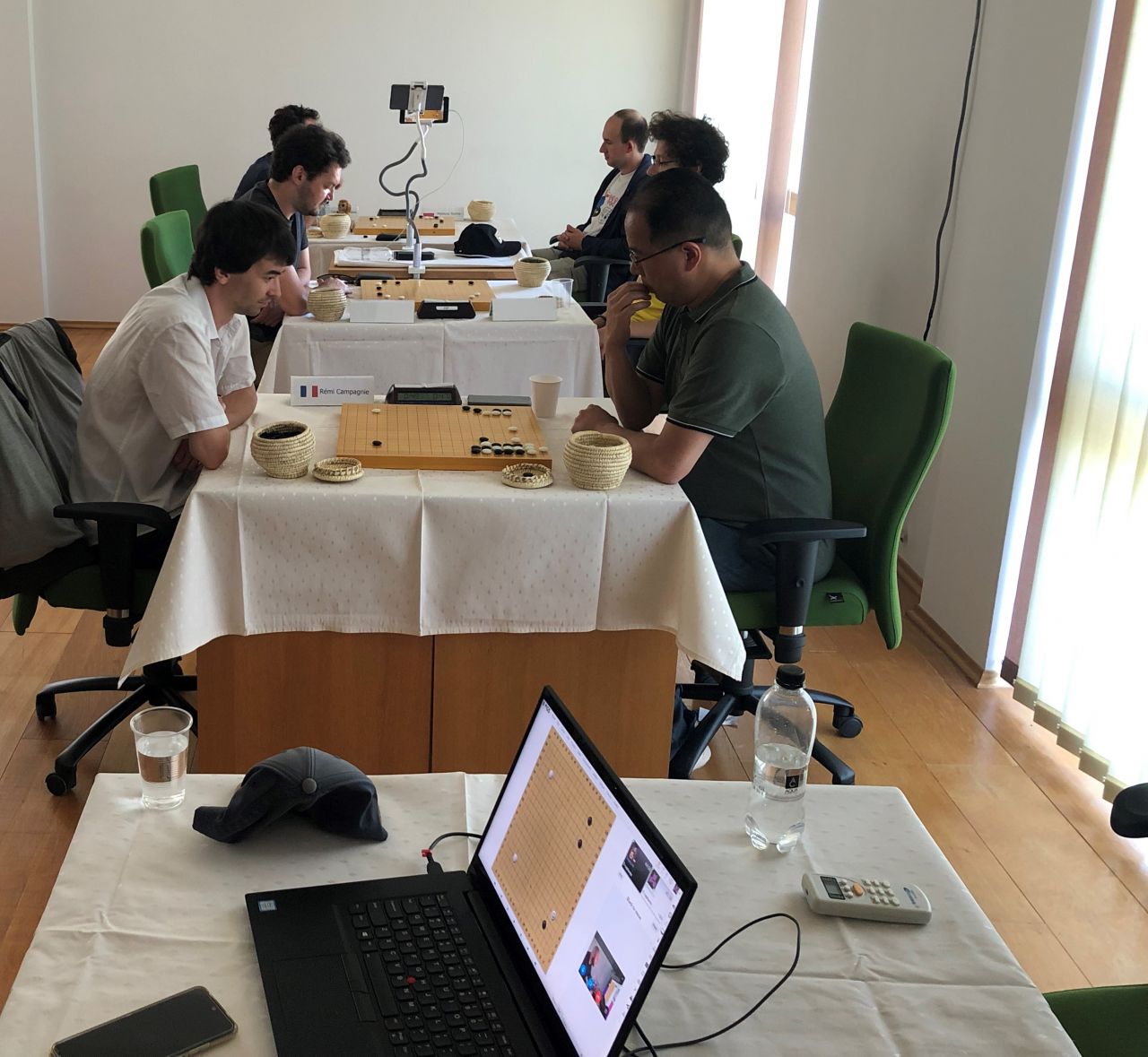 In round 2 both France and Ukraine were able to win their matches by 4-0, and so in the third and final round, the result between France and Ukraine would decide who would take the title.
This final between France and the Ukraine ended in a 2-2 draw. So it is Ukraine who become the European Team Champions of 2022.
And after the prizegiving the all Ukraine players were asked to join their team.
Thanks to the help of donations a lot of Ukrainian children were able to travel to Vatra Dornei from all over Europe and join us for the 2 weeks at the Go Congress.
All results can be found here!