Go, mountains, ski and more Go : 10 reasons (or more, in [ ]) why you should come to Grenoble in France in January.
After moving to Grenoble this autumn, it was suggested that I help to promote the local Go tournament, and I thought 'oh cool! OK, I'll write an article and help…!' But…I don't know what I can write. I participated once in the Grenoble tournament a couple of years ago and I'm barely a new regular of the go club. Well, of course I heard stories from the tournaments and camps, good echoes, beautiful adventures and I followed the games, but, nah, how to convince you to come where I've not been yet? Let me try anyway, after all…I got convinced myself!
[1] – A peculiar area on the map with the biggest Go community in France
Grenoble is an interesting French city, more or less in the South, more than less in the mountains. It doesn't have so many inhabitants, compared to huge cities like Paris and its suburb, yet, for some reason, it has the biggest French Go club and the most devoted and active Go community in France, if not in Europe. One of the rare cities in France where a big part of the population actually did hear about the game once or twice in their life.
[2-3-4-5-6-7-8] – incredible people organizing one of the biggest tournaments in Europe and high quality teaching Go camp
Not only do the Go people here organize a bunch of local events at a very very impressive pace (teaching in schools, Youth and Adult Go schools, Go meetings, Go classes, Go initiations in the city or during events…), but each year,
they organize one of the biggest tournaments in France and one of the greatest Go camp*
:
*I was told by a local guy from here that the Polish Go camp is awesome as well, if that helps
- [2] the TIGGRE – Ellie cup
, a bonus point tournament for all players from super strong 9p to a bit less super strong 30k. This one I've been to, so I can surely testify. It's awesome. Schedule is great, the welcome is great, the place is (more than) great, announcements and pairings are great, go boards, stones and clocks are great, we play Fischer and it's great, prizes are pretty great, and there are many options to sleep for cheap, eat altogether with special night plans – obviously : very good.
If I had to sum up (eventually, because you were too lazy to read that entire paragraph, but that's ok), I'd just say
it's one of the best tournaments in Europe.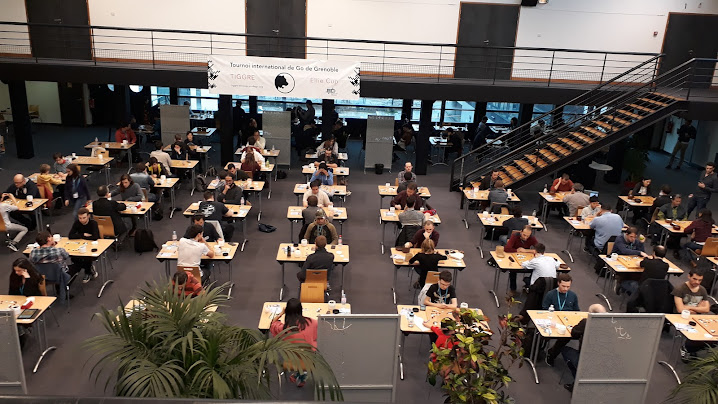 [3] The Grand prix Final, on 25-27th January
, just before the TIGGRE. It will gather the best 16 European players (minus Russians) for a very high level tournament, that makes us expect a very high level top-group also for the TIGGRE!
But let's not stop here yet, there is also:
- [4] the Go and Ski training camp
, a little bit more in the mountains, just after the TIGGRE.
So, this year the schedule is pretty intense… it will start with the Grand prix Final on 27th January, then the TIGGRE on 28-29th, then the Go camp (already in the mountains) for the following week!
And what about that Go camp, I hear you asking your computer with that facial sigh similar to the one you make after misreading a damezumari in your winning sequence.
Well…in short, here is the [5] schedule: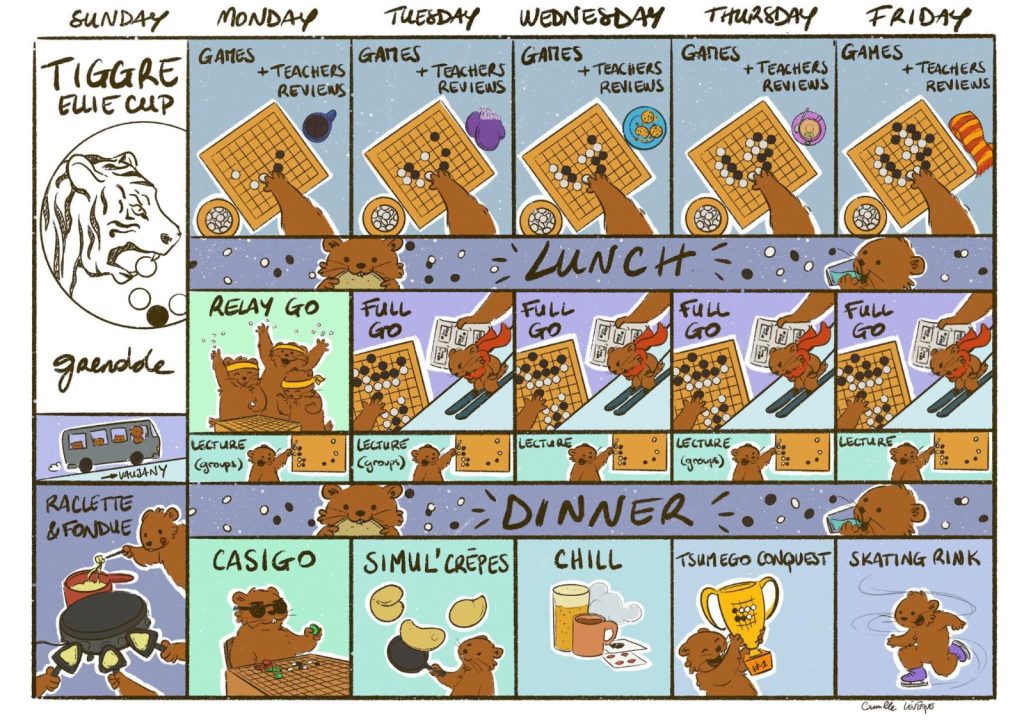 And because I enjoy a very good kibbitz position over the organization of the camp, I can tell it will be
[6] wonder-full of Go:
teaching is serious, and teachers are very good, and everything is supervised to be as best as possible for you.
The Go club managed to book with special prizes rooms and houses specifically for go players, although it's skiing season. That's some high level tesuji, don't you think?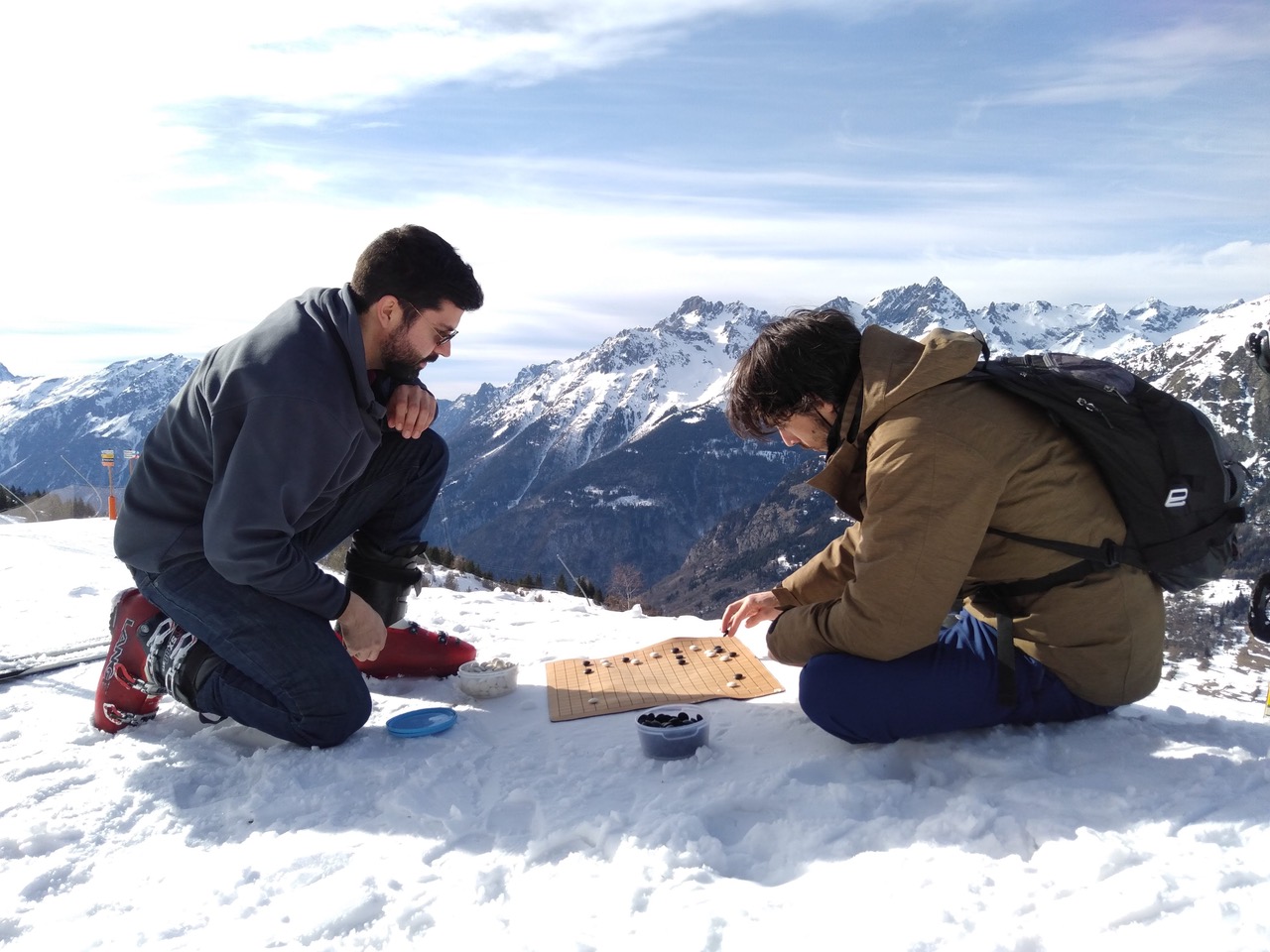 Maybe you also didn't know that, but in Grenoble, there is a real Go school and the teachers are
[7] qualified teachers
both for strong or beginner players – for example, Inseong Hwang 8d, or Lucas Neirynck 6d, or Florent Labouret 6d, or Denis Karadaban 6d, or Camille Lévêque 2d or Loïc Lefebvre 3d…
so they know what to teach, how, and to whom.
It means if you want to improve, you'll be in the right place.
[8] I heard stories about young players jumping from 7kyu to 3k in just that one week.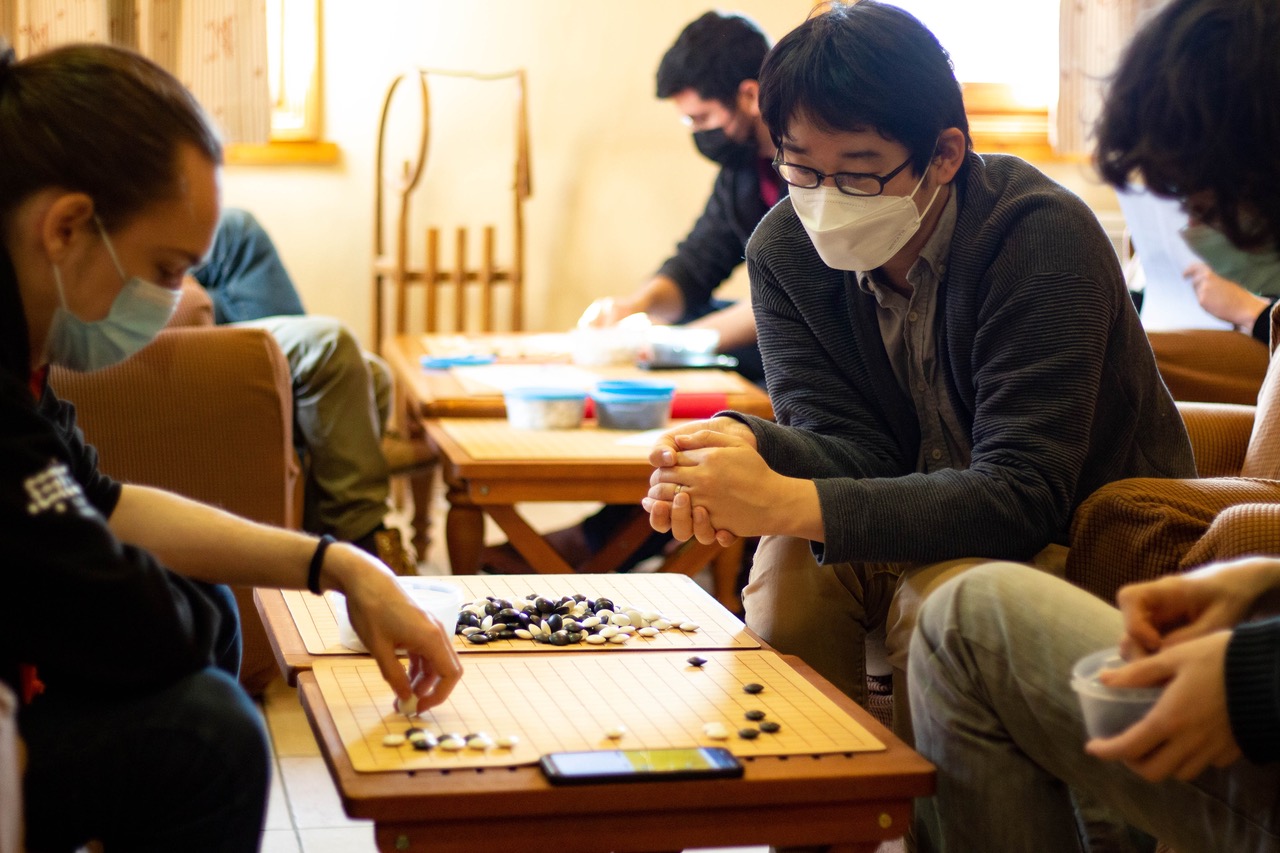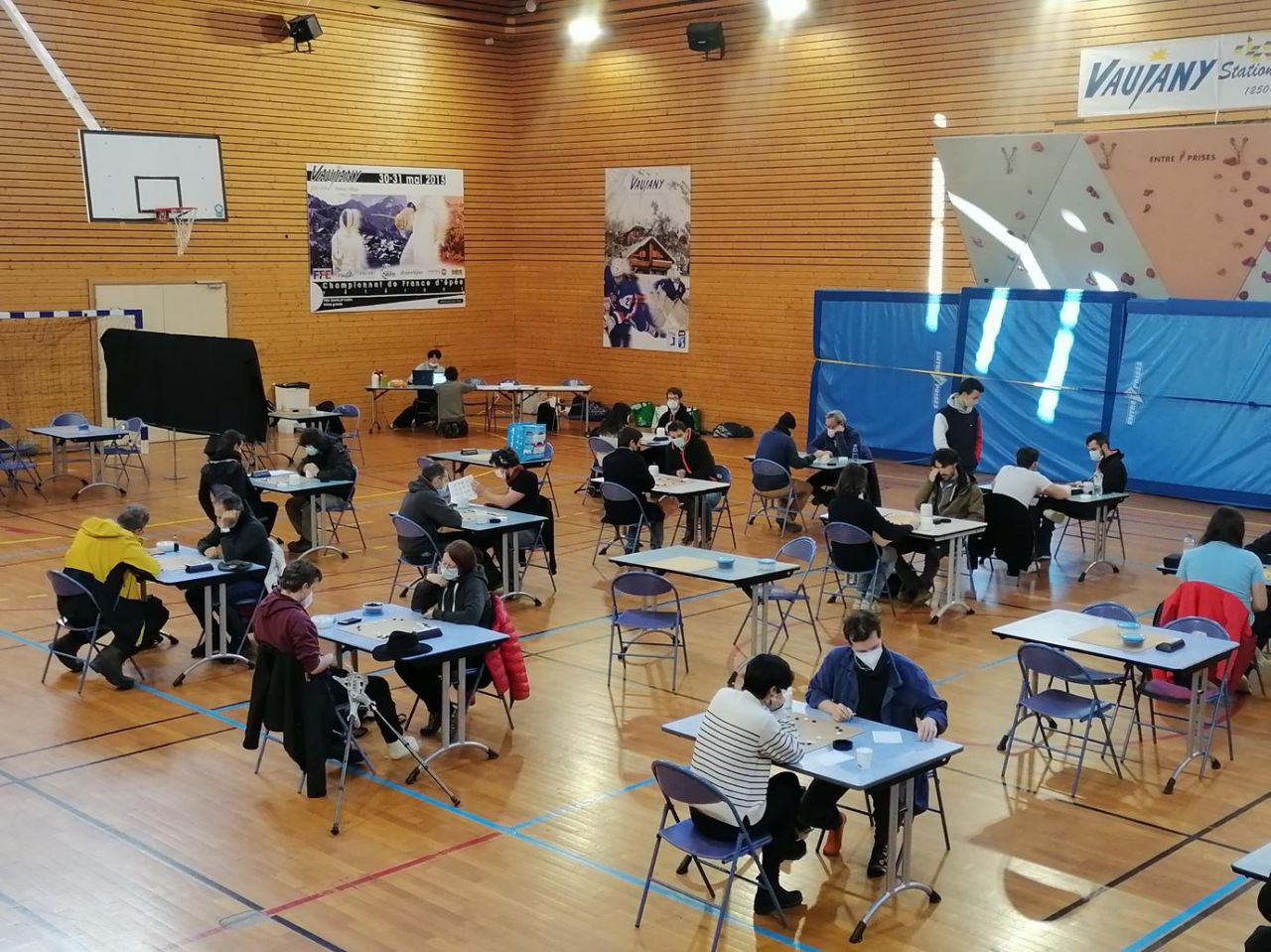 [9] This picture This is fondue
, but there will also be meals without meat of course, everything is always thought-through-thoroughly (
10] You thought "damn, it looks nice", didn't you?Listen to your heart :-) ! It may not happen every year…[11] We want you here!
People are welcoming, they try to speak other languages than French and love Go. Many players come from all over the world!
You'll meet new players, new rivals and new friends, maybe you'll want to live in Grenoble forever (yes it can happen :-D)
[12] This quote by Lukas Podpera 7d, amazing top European player, many times Czech champion, and participant this year also to the Grand Prix:
''I participated in the Ellie Cup. I have an experience that French tournaments are sometimes a mess, but this one was perfectly organized, especially during the hard times of covid. The tournament absolutely met my expectations and I hope it will be even better next months. I'm already booking my flight tickets.''
(Thank you!)
If anything, any questions or doubts, you can ask the organizers. Don't miss an opportunity because you're too shy to ask.
There is no tsumego without decent solution.
See you there, and don't hesitate to add your convincing arguments in commentaries!
Big thanks to a few Go players and Grenoble Go club for the pictures.