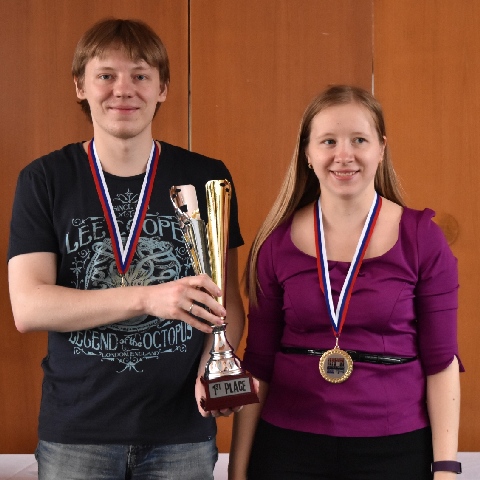 Results:
1. Shikshina, Shikshin 7 dan (Russia)
2. Pocsai, Balogh 5 dan (Hungary)
3. Marz, Pankoke 4 dan (Germany)
Final Results
The European Pair Go Championship took place in the big hotel Santon in Brno, Czech Republic, on 9th and 10th April. The organizers prepared a nice surprise for official pairs: they announced the results at the beginning of the tournament, the winners were chosen by lottery and everyone gets a prize! So the players could be relaxed during the games :)
18 players from 10 countries came. Despite already knowing the "results", participants still had to respect the Normal Pair Go Rules and Etiquette, including the forbidding of discussion with partners during the game and point penalties for playing out of turn.
The first round has started at 11 am, and the games were being broadcast live on kgs: 2 boards, one of them with professional commentary (Pavol Lisy, 1p).
After 3rd round, there are 3 unbeaten pairs.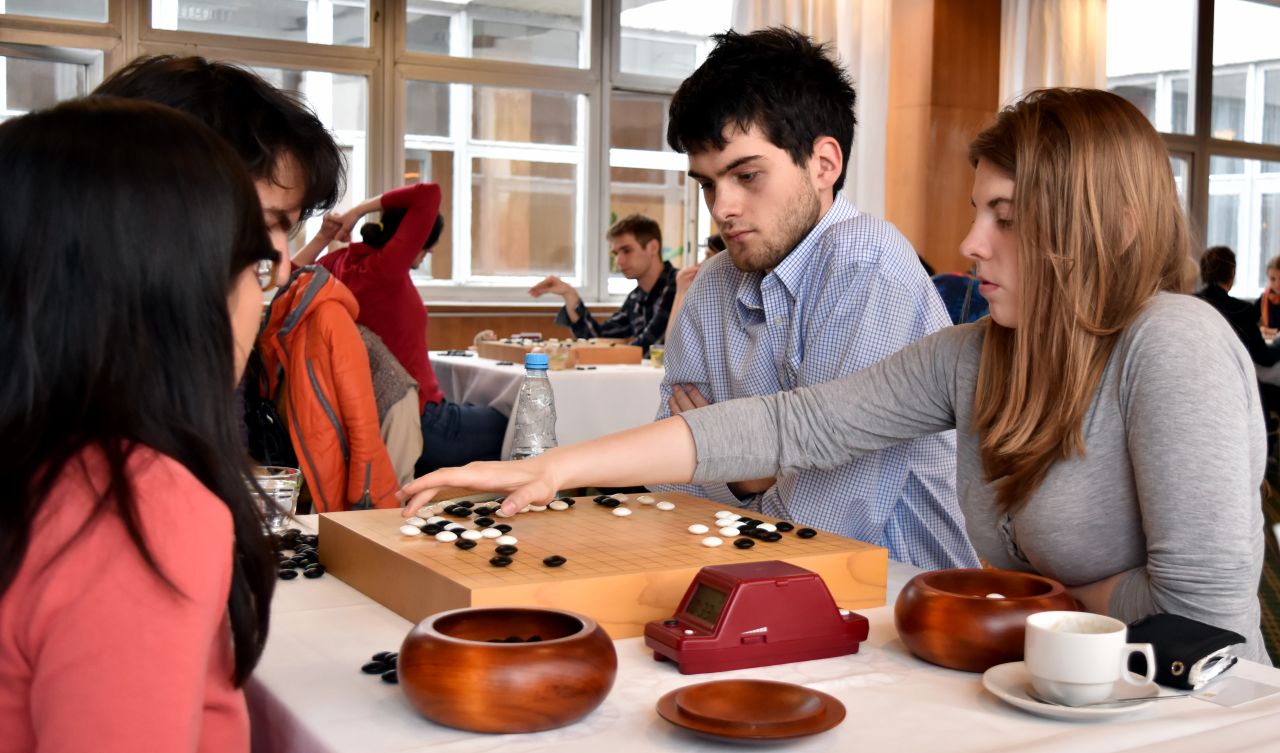 After 4th round, there is only one unbeaten pair: Shikshin and Shikshina from Russia, 7dan together.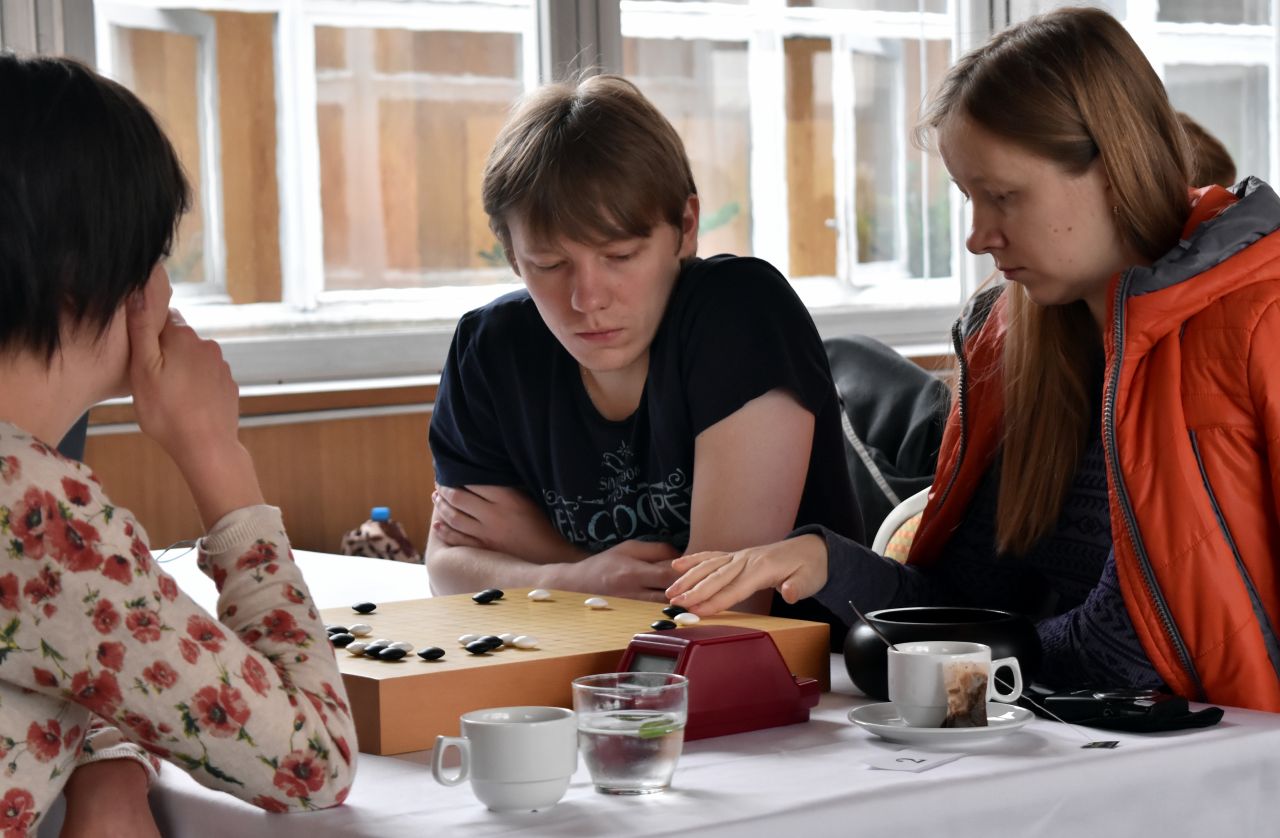 The best amateur pair gets a personal invitation to the event in Tokyo in December 2016.
The placement of other pairs decides, which countries will be top places in the Pair Go Points List. According to this list, about 7 top pairs/countries (depending on how many pairs are invited to the Internatioanl Amateur Pair Go Championship) will have the right to represent Europe in Tokyo in December 2016.