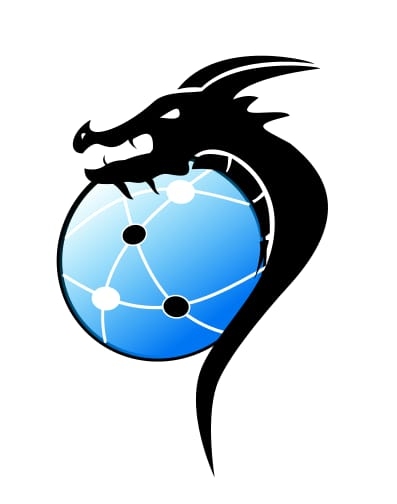 After a very successful SEYGO Tour 2019, the International Organizing Team initially planned following events to be counted for SEYGO Grand Prix 2020:
Stage 1: Grenoble, France
Stage 2: Vatra Dornei, Romania
EYGC 2020: Stubicke Toplice, Croatia
Stage 3: Kamianets Podilskyi, Ukraine
Stage 4: Zaostrog, Croatia
Stage 5: Vienna, Austria
Stage 6: EPFL, Switzerland
The first three events were successfully held and then – the pandemics of COVID-19 spoiled the rest of our plans. The Stage 3 planned for July 2020, connected with European Go Congress 2020, had to be cancelled. The future of international face-to-face go tournaments heavily depends on safety of international travelling.
Therefore, the International Organizing Team decided that
the rest of the SEYGO Tour 2020
will be organized as
a series of online tournaments
using the "SEYGO Knock-Out System":
Stage 3: SEYGO Ukraine, 28th July - 2nd Aug 2020
Stage 4: SEYGO Croatia, August 2020
Stage 5: SEYGO Austria, October 2020
Stage 6: SEYGO Switzerland, November 2020
Stage 7: SEYGO Masters, December 2020
NOTE: If the situation with international travelling within Europe is normalized, the Stage 4 will be held as a face-to-face tournament during the 2nd International Summer Go Camp in Zaostrog, 3-10 Aug 2020. Since this is very unlikely, the SEYGO Tour Stage 4 will be held online 18-23 Aug 2020.
Format of online tournaments – general rules
The games will be played on Online Go Server, Japanese rules, basic time: 60 minutes + 3x30 seconds Japanese byoyomi. A separate document "SEYGO Tour 2020 Guide" (SEYGO_Tour_2020_Guide, pdf) explains the handling of the Online Go Server in more detail.
Games will be played "one round per day", generally from Tuesday to Sunday for a 6-rounds event, with a predefined starting time (generally at 20:00 local time, a player in an eastern time zone has the priority).
For semifinal, small-final and final games, a video-link between players is required, with a backup side-perspective video stored by participants, available on demand. A separate document "Fair-play in Online Go" (SEYGO_Tour_FairPlay_Policy, pdf) explains the anti-cheating measures in more detail.
According to the rules of European Go Federation, on-line tournaments will be rated as the class D tournaments. All players must be members of national go associations. We strongly encourage all young players to check the status with their respective national go association.
Participation Fee options: "Basic", "Subscriber", and "Supporter"
"BASIC": the basic participation fee for a single event (online or face-to-face) is 15 EUR for each participant.
"SUBSCRIBER": the subscription for all remaining events (Stages 3-7) depends on the EGD rating of participants on 30th June 2020:
for players rated 2000 and above – 50 EUR
for players rated 1000 and above – 40 EUR
for players rated below 1000 – 30 EUR
Each subscriber will get the book "European Youth Go Yearbook 2019" by Sinan Djepov, 5d.
"SUPPORTER": any individual who believes in the future of European Youth Go is welcome to support the SEYGO Tour 2020. We will organize some small events where supporters will be invited and treated as V.I.P.s.
The basic participation fee, subscription or donation is to be paid directly to the bank account of European Go Federation.
The details of the European Go Federation bank account will be sent to each participant after the registration
.
The confirmation of payment
should be sent to the organizers – it i
s the prerequisite for the participation in the tournament
.
IMPORTANT:
for players outside European Union, the payment to the PayPal account of the European Go Federation is highely recommended.
Modification of SEYGO Points
SEYGO Points obtained during first two Stages held in Romania and France, as well as SEYGO Points obtained during EYGC 2020 are counted as described on the SEYGO webpage.
SEYGO Points obtained on online tournaments will be counted as 50% of number of SEYGO Points obtained on face-to-face tournaments (in line with the rules of European Go Database, giving even lesser weight to online tournaments). It means that the winner of an online SEYGO Tour event will be given 500 SEYGO Points, the second place 250 SEYGO Points and so on.
The SEYGO Vouchers
Depending on the number of subscriptions, a fair amount of the income will be awarded as SEYGO Vouchers to the most successful participants in each tournament and to the most successful participants in the whole year – SEYGO Grand Prix 2020.
The complete information will be transparently published on the SEYGO Project webpage.
Documents: