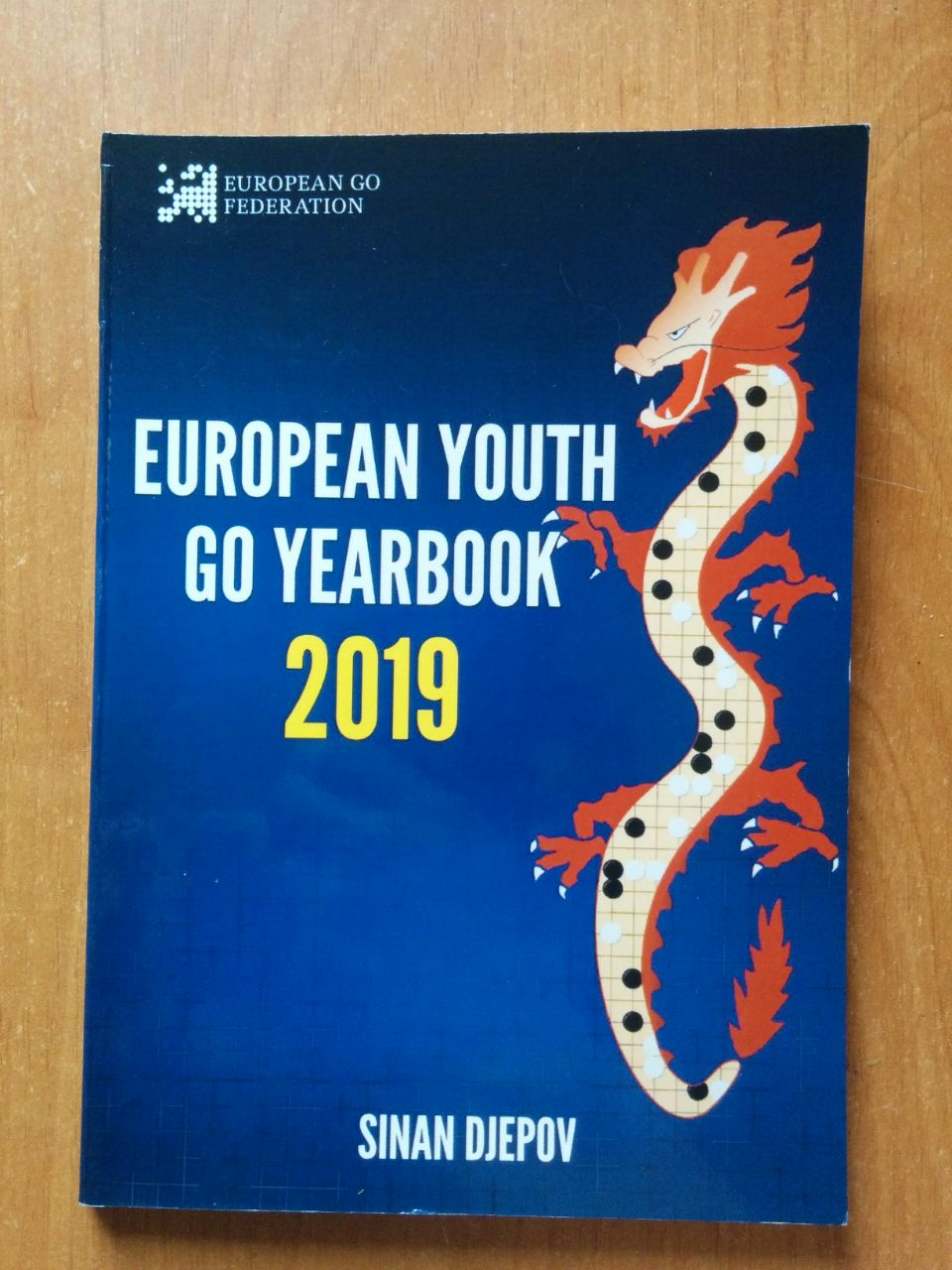 A couple of weeks ago I had the pleasure to visit once again Vatra Dornei in Romania for the
Winter Go Festival
. There I was given a book called
European Go Yearbook 2019
. Being fascinated by it, I decided that it's definitely worth writing a short review about it.
The author is Sinan Djepov 5d from Bulgaria. He is a well-known young european go player.
The book's key topic is the
SEYGO Tour
2019. That's a project dedicated exclusively to the youth players of Europe. For more information you may also read
an interview with Catalin Taranu 5p
, the leader of the project.
SEYGO Tour 2019 consisted of five stages in different locations all around the Europe:
Vatra Dornei (Romania)
Jena (Germany)
Zaostrog (Croatia)
Vienna (Autsria)
Lausanne (Switzerland)
The book describes each of the stages of the SEYGO Tour. The author definitely puts his heart and soul into these reports. While reading the book, you can feel like you are there too, sitting next to the players, getting ready to play in a tournament, and perhaps even participating in all the side events after you finish playing.
For each stage there are some game reviews made by european professional go players: Catalin Taranu 5p, Alexander Dinerchtein 3p,
Mateusz Surma 2p
,
Ali Jabarin 2p
, and
Andrii Kravets 1p
. You can see what kind of art our young players demonstrate on the go board these days, and what our pros think about it.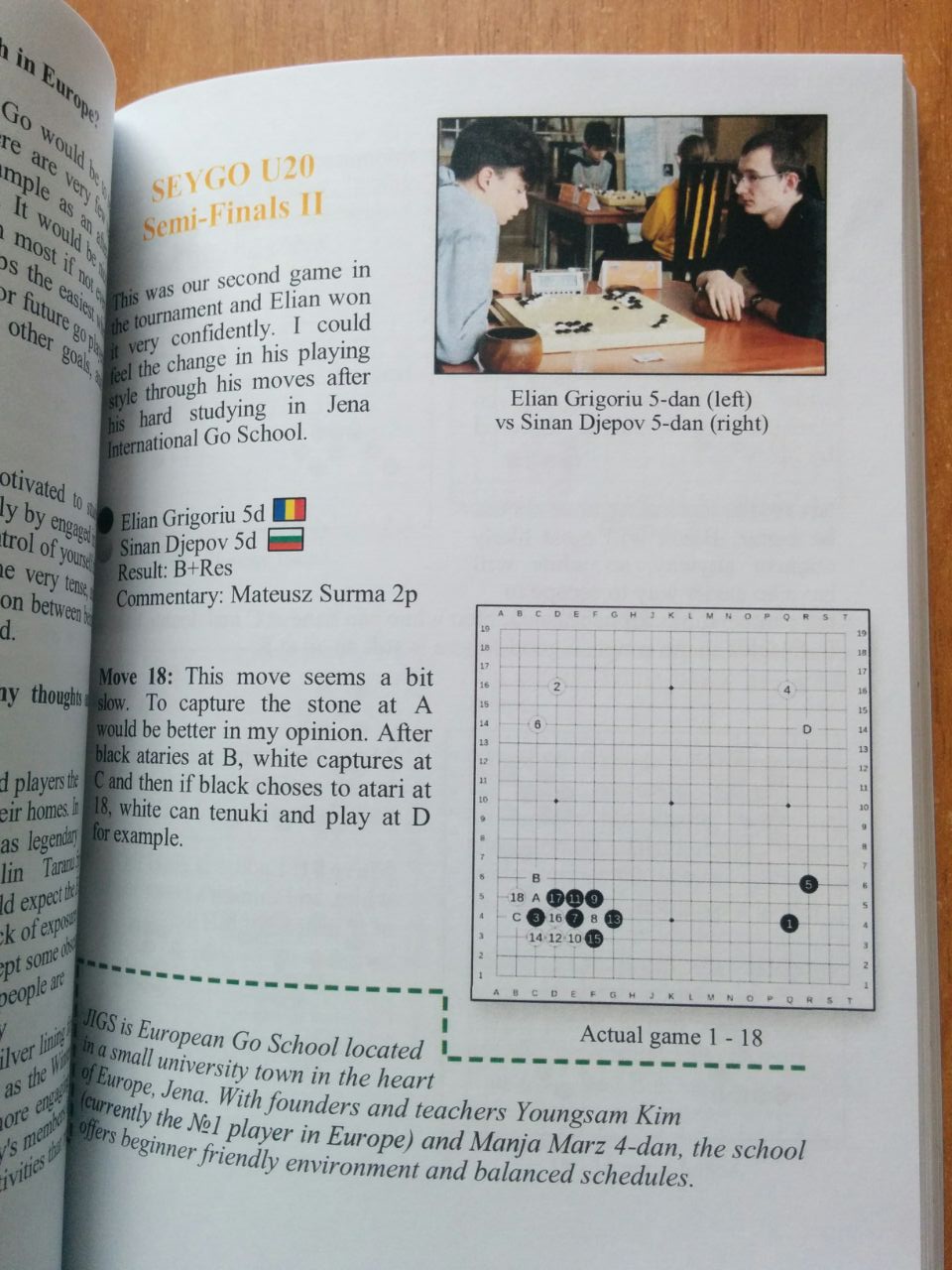 There are interviews with those youngsters who took the top places at each stage. It was very interesting for me to see what they answer to questions such as"what makes you enjoy go the most?" or "what is your favorite go shape?".
Besides that, in the book there are some short articles not related to the SEYGO Tour directly, but still dedicated to the youth: the
EGF Academy
, countries' reports about the youth go development. There is an interview with Viktor Lin 6d, the big, bad and scary manager of the EGF Academy. You can also find a short article "why solving life & death is important", written by a famous tsumego master Mateusz Surma 2p.
It was my pleasure to read all 131 pages of this book on the train on my way back from Romania to Ukraine. My advice is: get yourself a paper version! You can do that at the EYGC in Croatia that is coming soon in march, and in summer at the EGC 2020 in Ukraine. But of course if you can't get a paper version of the book, then just get yourself an electronic one. You can do that using the link to the European Youth Go Yearbook webpage, find it at the start of this article.
I hope that you, like me, will enjoy reading this book.