Calendar
The following map shows the venues of SEYGO Tour events in 2022. The journey shall start in Prague as a live EYGC in March 2022, continue online with two live events just before EGC in Vatra Dornei and Summer SEYGO tournament in Croatia. The events in autumn will be held online unless the organizers decide to host it "live".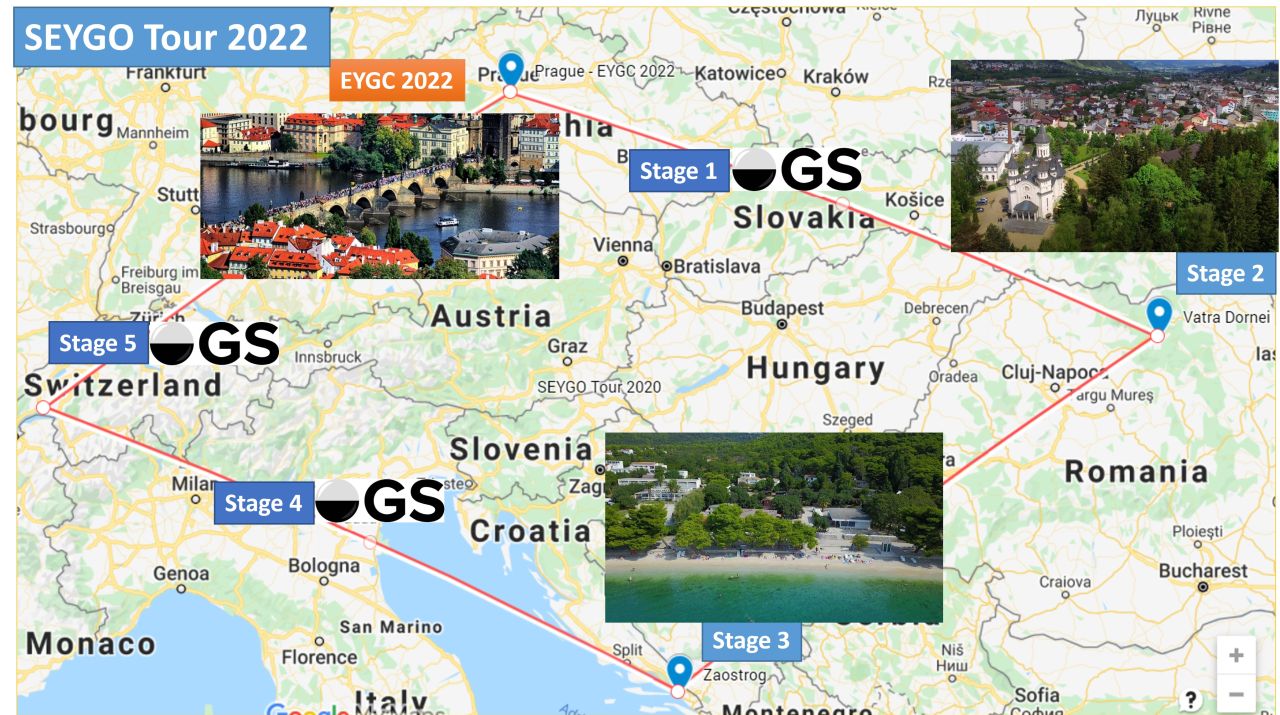 The
SEYGO Tour in 2022
is going to start virtually, but we had two "live" tournaments along the same path.
27th European Youth go championships, played live in March 2022, will be counted toward SEYGO Tour 2022 Grand Prix.
The following table shows known dates and places for five SEYGO Tour events in 2022, with links to event organizers: